Trump signs emergency COVID-19 funding bill; $9.5B slated for agriculture industries
Trump signs emergency COVID-19 funding bill; $9.5B slated for agriculture industries
President Donald Trump today signed the $2.2 trillion coronavirus relief package (Coronavirus Aid, Relief, and Economic Security Act or "CARES Act") that will put cash in the hands of most taxpayers and provide funds to struggling businesses, including the hard-hit food and beverage sector.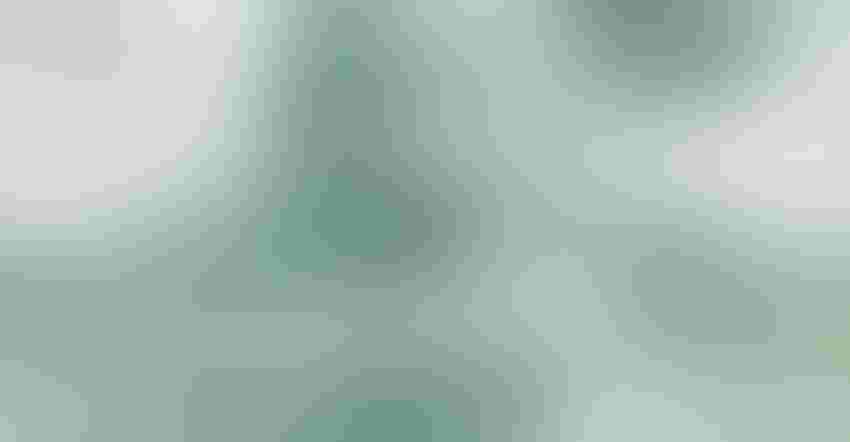 The CARES Act includes $9.5 billion under emergency declaration to support agriculture industries impacted by COVID-19, including fruit and vegetable producers, livestock producers, and producers focused on local food systems.
The House of Representatives passed the bill by voice vote today, after the Senate passed by a vote of 96-0 on March 25. The legislation is considered Phase 3, as two other emergency packages were passed and signed into law. In the first bill, FDA received $61 million to facilitate development of medical countermeasures, and devices, therapies and vaccines to combat the virus. FDA will get another $80 million in the third-phase legislation, meaning $141 million will have flowed to the key agency in just the past few weeks.
Nearly 600,000 coronavirus cases have been confirmed worldwide with the U.S. topping the list with 101,7171 confirmed cases as of March 27, according to data compiled by Johns Hopkins University. Globally, nearly 27,000 deaths, including 1,300 in the U.S., have been linked to COVID-19.
The COVID-19 pandemic is wreaking havoc on the global food and beverage industry, from farm to table. Growers, importers, manufacturers and restaurants are all struggling with the effects the virus is having on the global and national economy at large, including closing of facilities, mandated social distancing efforts and a consumer base that is increasingly staying home for the greater good.
FDA already has temporarily postponed all domestic routine surveillance facility inspections, opting only for inspection assignments evaluated and deemed "mission-critical," according to the agency. Many food- and health-related operations have been categorized as "essential," and allowed to stay open during periods of virus-related business restrictions or broad community lockdowns imposed by state and local authorities.
Industry reaction has been swift to laud the emergency measures.
"The COVID-19 outbreak has been devastating for much of our fresh produce supply chain," said Tom Stenzel, president and CEO of the United Fresh Produce Association. "We're grateful that Congress came together in a bipartisan fashion to provide this incredible $2 trillion package to help mitigate some of the immediate consequences throughout the economy. Specifically, we thank Congressional leaders for including $9.5 billion targeted specifically for fruit and vegetables, livestock, dairy and regional food systems. There is more work to do and we look forward to working with USDA Secretary Perdue and others to ensure that relief is felt throughout our supply chain. Our top priority remains stabilizing and ensuring that the entire fresh produce industry can keep the supply chain moving today and be ready to support the foodservice economy when this crisis is over."
The Consumer Brands Association, previously known as the Grocery Manufacturers Association, released the following statement from Geoff Freeman, president and CEO: "President Trump and Congress have come together during this unprecedented crisis to pass a stimulus package that keeps essential industries running and protects Americans during this very difficult time. I applaud the critical investment toward ensuring the consumer packaged goods (CPG) industry can keep manufacturing the products Americans rely on every day."
Freeman said three components included in the final bill will enable industry to deliver the products consumers demand:
Allowing states to issue permits to lift truck weight requirements on interstate highways to increase the flow of essential goods for coronavirus relief through the rest of the fiscal year.

Providing funds and resources to the U.S. Environmental Protection Agency for expedited registration of disinfecting products essential to stopping the spread of COVID-19.

A National Academies of Sciences study on the security of the medical supply chain in the United States, including PPE masks used by healthcare workers and manufacturing employees, to mitigate supply issues in the future.
The International Dairy Foods Association (IDFA) released a statement from Michael Dykes, D.V.M., president and CEO, that read in part: "On behalf of America's dairy industry, IDFA is grateful that this bipartisan bill has put a special emphasis on businesses large and small, farmers, and our rural communities who grow, process and distribute many of the foods and beverages that are so vital to Americans during this crisis. We urge Congress to continue to be mindful of the critical part the food industry plays in our national security, economic security and food security. The United States is the world's most productive food and agricultural economy in the world, and our legislators and federal officials must do everything in their power to ensure continuity of operations throughout the food supply chain. Our food security is absolutely essential.
"The closure of restaurants, cafes, bars and other food service operators as a result of COVID-19 has created a major market gap for our dairy producers and processors. While retail sales have climbed steadily, the loss of foodservice, which accounted for roughly 50% of all food sales, has presented a significant challenge to our industry. USDA should act now to direct those products to food banks to help people in need. This will prioritize those most in need, provide certainty to producers and agribusinesses, and restore needed balance in the marketplace."
The bill also includes a critical tax waiver for the nation's beer and spirits makers, many of which pivoted manufacturing to produce hand sanitizers for first responders and hospitals.
"We are grateful that Congress recognizes the significant contributions of the nation's distillers in producing hand sanitizer to help fight COVID-19, and for waiving the federal excise tax on these much-needed products so that these distillers are not subjected to a tax bill for their goodwill," said Chris Swonger, president, Distilled Spirits Council of the United States (DISCUS ). "We urge the FDA to update its guidance for distillers to ensure this tax provision can be implemented."
Swonger acknowledged the hospitality industry is one of the hardest hit by COVID-19, and many craft distilleries are facing the very real possibility that they may not be able to open their doors again when this crisis is over.
Bill delivers help to businesses of all sizes
Passed in part to support businesses both large and small, across the widest possible range of industries, the CARES bill includes numerous provisions that are expected to provide benefit to most companies, including those operating in the healthy food and beverage space.
Many companies will qualify for the Paycheck Protection Program, which will be administered by the Small Business Administration (SBA). The program will distribute $350 billion in short-term loans, with speeded-up origination, and companies with 500 or fewer employees can qualify. Loans can be for up to $10 million and will be based on how much companies paid employees during the first two months of the year. Interest rates will be capped at 4%. Loans must be used to cover payroll costs, paid sick or medical leave, or rent, mortgage or utility costs.
Importantly, language in the legislation allows for loans to be forgiven if employers hire workers and keep them employed over the term of the loan, meaning companies that get assistance would only be on the hook for interest that has accrued.
Sole proprietors, independent contractors, and others who are self-employed are also eligible for the loan program.
Businesses will apply for loans through lending institutions, as opposed to the SBA or another bureaucratic agency, a detail that is expected to speed deployment of capital.
A 50% refundable payroll tax credit is also part of the package, and available to businesses with fewer than 500 workers. The provision is meant as an incentive for companies to retain their workers.
Companies with more than 500 employees can get loan assistance via a $500 billion carve-out that will specifically be distributed by the Treasury Department, and Secretary Steve Mnuchin. Of that half a trillion, $46 billion is specifically earmarked for the ailing airline industry. Provisions of the bill prohibit publicly traded companies who access the loan money from this new credit facility from buying back stock with the cash.
Subscribe and receive the latest insights on the healthy food and beverage industry.
Join 30,000+ members. Yes, it's completely free.
You May Also Like
---