Impact of COVID-19 on plant-based food consumption
Impact of COVID-19 on plant-based food consumption
The plant-based product market has experienced strong growth during the COVID-19 pandemic.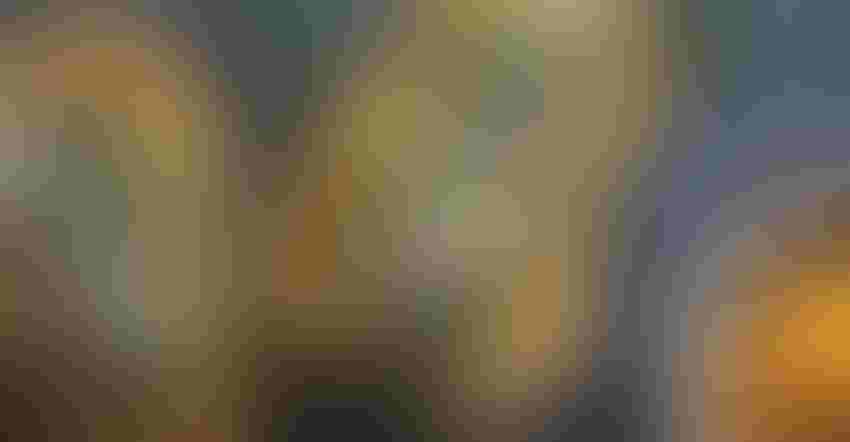 Despite some viral pictures of nearly empty shelves, with only alternative meat products on them, plant-based products (including plant-based meats) are showing strong growth during the COVID-19 pandemic.
Nielsen reported fresh meat alternative sales increased 255% in the last week of March (compared to the same week in 2019), fully outpacing the growth of meat sales that increased 53% over the same period, reported Forbes.1 The pandemic intensified the demand for plant-based products for several reasons.
Plant-based foods have longer shelf lives
Shopping trends during the pandemic illustrated that shelf-stable foods were in high demand as consumers stocked up for months-long quarantines. According to the International Food Information Council (IFIC) Foundation's COVID-19 Consumer Research, when asked how their food shopping habits have changed from early March to early April, 4 in 10 said that they were buying more shelf-stable pantry foods and buying more groceries each time they shopped.2 Forty-two percent of survey takers reported buying more packaged foods than usual over the past month. 
Plant-based foods are perceived as healthier
Concern for one's health has been on the rise, but it has increased even more during the pandemic as consumers intuitively link better health to better immunity to disease. As noted by FMCG Gurus, "As a result of questioning their immunity and vulnerability to disease and illness, consumers will look to re-evaluate their diets and everyday lifestyles. This is something that will result in consumers taking a more proactive approach to their diets and lifestyles in order to maximize their health."3
Categories perceived as healthy will continue to benefit from this trend, including plant-based alternatives. Self Inc. polled 1,340 consumers, asking how their eating habits had changed as a result of the pandemic. Almost a quarter (23% of respondents) said they had been eating more plant-based food during the quarantine.4
Plant-based foods are readily available
In the face of meatpacking plant closures across the country, quick service restaurants (QSRs) and retailers have had to put limits on the number of meat products customers can buy. These limits have encouraged customers to consider plant-based meat alternatives.
Meanwhile, according to the Good Food Institute (GFI), U.S. plant-based companies have raised US$1.2 billion in venture capital in 2019 and the first quarter of 2020 alone. The positive consumer demand and abundant funding have created a fruitful landscape for research and development, with more startups and established food companies launching an array of plant-based meat, seafood and dairy substitutes that showcase new flavors, textures, and improved nutritional profile. Here are some examples:
Bumble Bee announced its partnership with Good Catch to help bring plant-based fish to consumers nationwide. Bumble Bee will leverage its sales, distribution and logistics expertise to ensure consumers nationwide have access to Good Catch products at affordable prices. This venture will make Bumble Bee the first and only major seafood company to partner with a plant-based seafood brand

Beyond Meat announced its launch of Beyond Breakfast Sausage featuring 11 g of protein per serving with 50% less total fat, 35% less saturated fat and sodium and 33% fewer calories than a leading brand of pork sausage patties, and is made without GMOs, soy, gluten or artificially produced ingredients.

Impossible Foods introduced Impossible Pork and Impossible Sausage. Impossible Pork contains no gluten, no animal hormones and no antibiotics. It has 16 g protein, 3 mg iron, 0 mg cholesterol, 13 g total fat, 7 g saturated fat and 220 calories in a 4-ounce serving. Impossible Sausage contains no gluten, no animal hormones and no antibiotics. A raw, 2-ounce serving has 7 g protein, 1.69 mg iron, 0 mg cholesterol, 9 g total fat, 4 g saturated fat and 130 calories.

Nestlé is launching new meatless DiGiorno and Stouffer's innovations made with Sweet Earth Awesome Grounds, a plant-based ground beef alternative. Launching more plant-based food and beverages is part of Nestlé's efforts to speed up the transformation of its portfolio with innovative, sustainable products.
What's next?
Changing the perception that animals are the only source of protein is a massive challenge. With people having more time indoors, the health crisis has encouraged a sense of new-product discovery as many are using their time to experiment with new foods/meals without animal products. It could be a catalyst for brands to transition consumers to this new way of thinking faster than they could under normal circumstances.
Now is the time for brands to prioritize nutrition in the plant-based products they develop. As consumer attitudes around health and nutrition surge as a result of this crisis, rely on technology and innovation to solve challenges around high sodium in plant-based meats and protein content and quality in milk and yogurt alternatives.
During this time, brands should focus their messaging on the solution their product provides, not selling. Focus on the benefits customers will receive when they use the product, so they feel good about the investment they are making in overall health. Be transparent in your messaging to maintain trust. According to Edelman's Trust Barometer Special Report, 71% of consumers agree if they perceive a brand is putting profit over people, they will lose trust in that brand forever.5
Geri Berdak is president of CloverQuest Group, Her focus is to help companies navigate the dynamic, changing food/wellness landscape and become leading brands in the space.  Berdak has dedicated her career to the broader health & wellness category, leading marketing and product innovation efforts for fortune 500 companies like PepsiCo, Monsanto, Solae/DuPont and for the Innovation Center for US Dairy, Kerry and Isagenix.
References
1. Forbes
2. The International Food Information Council (IFIC) Foundation
3. FMCG Gurus
4. Plant Based Foods Association
5. Edelman
Subscribe and receive the latest insights on the healthy food and beverage industry.
Join 30,000+ members. Yes, it's completely free.
You May Also Like
---