Factors influencing growth of plant-based alternatives
Factors influencing growth of plant-based alternatives
Sales of plant-based alternatives were growing strongly worldwide pre-pandemic, and in 2020, sales growth accelerated sharply.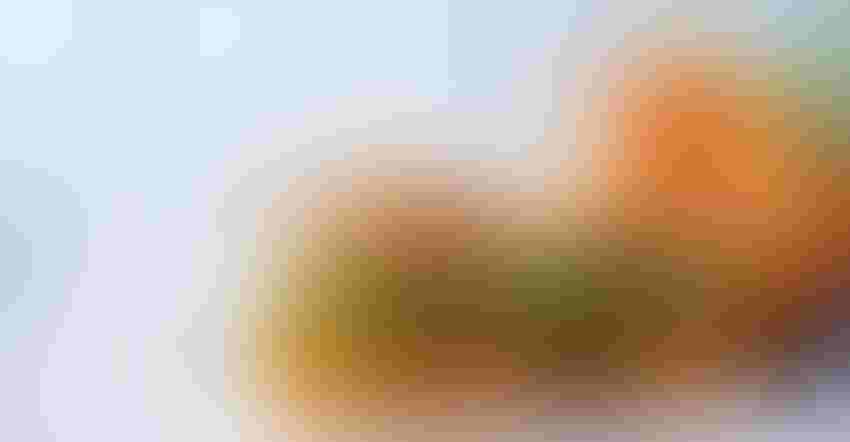 Sales of plant-based alternatives to animal-derived foods were growing strongly worldwide pre-pandemic, with meat substitutes, milk alternatives and dairy-free yogurt generating sales of US$36 billion in 2019. In 2020, sales growth accelerated sharply.
While the overall positive impact of the pandemic on food retail played a role, several other factors particularly benefited plant-based alternatives. Consumers increased focus on health from food; they looked for novelty in eating and cooking choices; longer-life goods were favored; and plant-based meat avoided potential association with the virus "transferring" to humans (reinforced by news of cases at meat-processing facilities across the globe). To take meat substitutes as an example, growth accelerated from 4% for 2018-2019 to 9% for 2019-2020.
Key motivations for purchasing plant-based foods during the pandemic included health profile, sustainability claims and animal welfare concerns. Greater scrutiny of claims is likely in the future, especially as substitutes increase in viability as challengers to animal-based food's hegemony.
Consumer health
While health was already a key motivator for choosing plant-based protein alternatives, the pandemic—as befits a health crisis—brought the issue to the forefront for many consumers who became aware that underlying poor health or existing conditions were a key indicator of mortality risk.
Specific associations with health vary by product, but prominent examples include the perception that dairy alternatives aid digestion, don't trigger allergies/intolerance, and allow the consumer to avoid GMOs or antibiotics used in animal feed. For meat, switching from processed red meat (e.g., a burger) means cutting out a foodstuff that has been associated with cancer, heart conditions and obesity.
Despite this, demand for protein remains high. In the U.S., for example, almost 1 in 4 consumers said they are trying to increase protein intake. As a result of rising demand for protein, alternatives to basic protein sources in the diet (e.g., meat and dairy) often highlight high protein content, attempting to preemptively remove the barrier to purchase that potential "switchers" may fear: reducing their protein intake. Data from Euromonitor International's Via showed that in terms of digital share of shelf, meat and milk alternative SKUs with high-protein claims consistently increased in number over 2018-2020, with even the impact of a global pandemic in 2020 not curtailing the trend.
This excerpt came from "Choosing substitutes: The rising tide of non-animal proteins," in the "Power to the plants: Capitalizing on the plant-based momentum" digital magazine. Click the link to access the full issue and read the article—including information about the future of alternative protein foods—in its entirety.
Focused on food and nutrition, London-based Tom Rees is an industry manager at Euromonitor International. He has more than 15 years of research experience and is responsible for the direction and quality of Euromonitor's content covering fresh food and staple foods. Rees provides global expertise and forward-thinking insights, identifies key market trends, and advises clients. An in-demand speaker at high-profile events, Rees provides wide-scope analysis and is the author of publications including "The Future of Meat" and "The Impact of COVID-19 on Fresh and Packaged Food."
Subscribe and receive the latest insights on the healthy food and beverage industry.
Join 30,000+ members. Yes, it's completely free.
You May Also Like
---