Navy may offer plant-based protein options at some facilities
Navy may offer plant-based protein options at some facilities
If passed, a provision to the National Defense Authorization Act (NDAA) will put plant-based protein options on the menu for the military.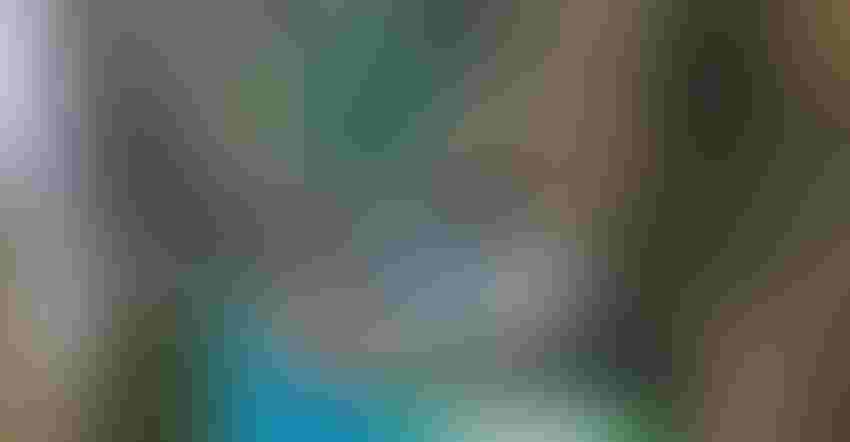 A provision to H.R. 4350, the National Defense Authorization Act (NDAA), for fiscal 2023 would create a pilot program to trial plant-based protein options at some military facilities of the U.S. Navy.  
The legislation would require at least two Navy facilities to adopt the pilot program, which would last three years. Plant-based protein options are defined in the legislation to include products made from plants such as vegetables, beans and legumes; fungi; or "other non-animal sources of protein." 
Importantly, the act wouldn't thwart availability of meat-derived protein options, which would be offered alongside plant-based options. 
The provision may be an attempt by Congress to cut costs associated with meat-based diets—an issue that's intensified in locations where meat is more difficult to source or store. While the legislation doesn't specify which Navy facilities will be required to take on the plant-based pilot program, it places priority on facilities where "livestock-based protein options may be costly to obtain or store." Possible test sites identified by the provision include Joint Region Marianas in Guam and U.S. Fleet Activities Sasebo in Japan.  
The pilot program would also require the Navy to analyze the costs of offering plant-based protein options against meat-derived options. Specifically, the provision calls for "an analysis of the costs of obtaining and storing plant-based protein options compared to the costs of obtaining and storing livestock-based protein options at selected naval facilities." 
The Navy would also be tasked with gathering data on how popular the plant protein options are among Navy members, as well as identifying "effective criteria" to increase plant-based protein options at naval facilities.  
Plant-based protein continues to rise in popularity as consumers look for ways to reduce their environmental impact and improve health. Military service members may be onboard the plant revolution; a recent survey by Mercy for Animals of 226 service members from all U.S. military branches found 81% think the military should serve more plant-based options. Nearly a quarter reported they're trying to decrease the amount of animal products they consume. 
Subscribe and receive the latest insights on the healthy food and beverage industry.
Join 30,000+ members. Yes, it's completely free.
You May Also Like
---