The race to control China's burgeoning plant-based meat market
The race to control China's burgeoning plant-based meat market
A Shanghai-based lab works to crack the code of plant-based local delicacies while foreign companies seek a foothold in a country where demand for non-meat products is growing.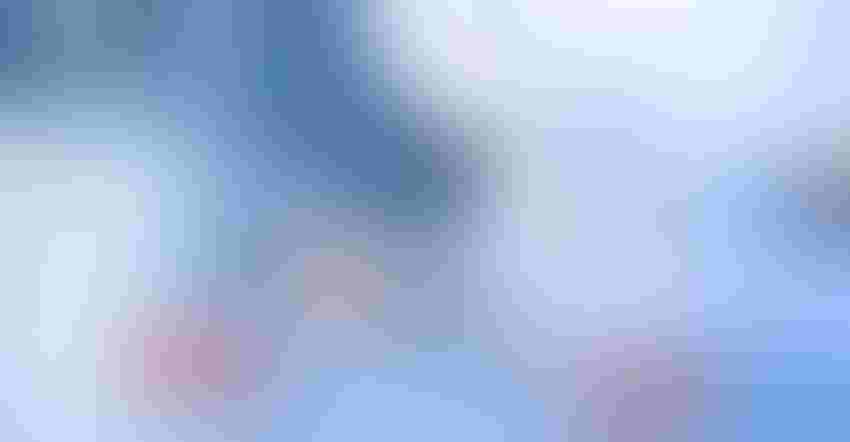 One of the world's biggest meat markets is also the market with the lowest interest in meat alternatives, creating difficulties for the manufacturers of plant-based meat products. In 2019, World Economic Forum reported China's "free from meat" market, which includes plant-based meat alternatives, had grown over 33% since 2014. There are persistent obstacles, however, to the growth of the industry. Per Reuters, a 2021 poll on China's Sina Weibo social media platform found only 14% of respondents were willing to try plant-based meat. 
A Shanghai lab is working to expand plant-based meat markets in Asia the way they have expanded elsewhere in the world. As detailed in a recent CNBC report, Dr. Dong-Fang Chen received his PhD from Cambridge in plant molecular genetics before working at AstraZenica. He now manages a group of several dozen scientists in Shanghai as an arm of Swiss firm Firmenich, the world's largest private flavor and aroma developer. His team analyzes food products and reverse engineers their taste, texture and aroma using non-meat materials, which can be quite difficult. In the case of pork dumplings, he said, the "pork flavor is very, very subtle, very sophisticated." The demand for the lab's work is growing; Chen's team has tripled in size over the last 10 years. 
U.S.-based companies are also expanding their plant-based offerings in China, despite the obstacles. In 2021, Beyond Meat launched an online store on Chinese ecommerce platform JD.com to expand its product availability in four major cities, including Beijing and Shanghai. The end goal is to expand Beyond Meat's reach to 300 Chinese cities, according to a Reuters report. Beyond Meat made its entry into China via Starbucks menus, where Chinese consumers can order the Beyond Meat sausage breakfast sandwich. Selling on JD.com marks a move by the company to sell directly to consumers, who are increasingly shopping for fresh foods via online delivery services. 
Additionally, companies are working to ensure offerings in China include more than plant-based versions of Western favorites. According to CNBC, Beyond Meat is adding new lines on JD.com, including Beyond Pork and locally targeted cooking ingredients like non-meat pork dumplings. Nestlé recently also launched a brand called Harvest Gourmet, which offers non-meat pork belly and kung pao chicken in addition to burgers and nuggets. Nestlé and Beyond Meat have both built facilities in China to manufacture plant-based meat, according to CNBC. 
Chinese companies like Whole Perfect Food have expanded their plant-based offerings, while new companies like Zhenmeat and Starfield have arisen specifically to address the plant-based gap. These companies cater products more specifically to Chinese audiences. Zhenmeat, for example, uses plant-based meat in mooncakes, a popular seasonal snack in China. 
Asian countries make up only $1 billion of the global alternative meat market, but younger demographics in Asia are predicted to continue driving growth in the industry. Jun Saplad, senior VP of Firmenich's Asia, Taste & Beyond business, sees Asia an essential market for plant-based meat manufacturers to target. "Asia has 4.7 billion mouths to feed," Saplad said. "That's 60% of the global population." 
Subscribe and receive the latest insights on the healthy food and beverage industry.
Join 30,000+ members. Yes, it's completely free.
You May Also Like
---