CPG brands dish out advice on sugar and sodium reduction
CPG brands dish out advice on sugar and sodium reduction
Food & Beverage Insider spoke with representatives from Olipop, Lily's and General Mills about formulating sweet and salty snacks and drinks – without the sugar and sodium.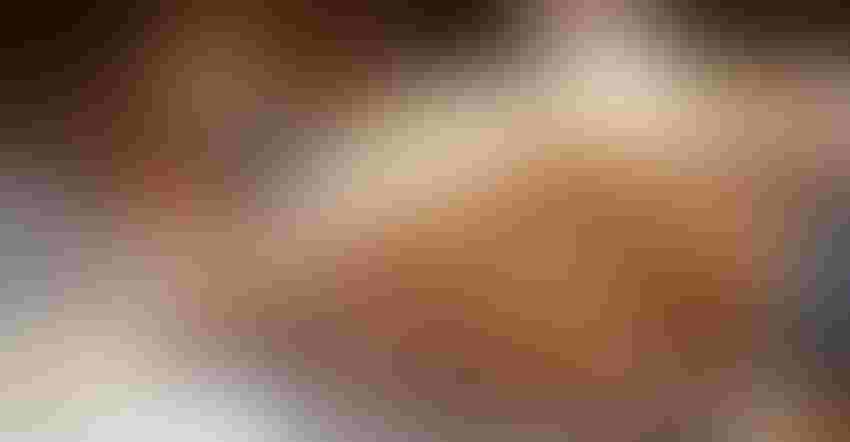 People's eating habits are changing. The International Food Information Council's (IFIC) 2018 Food and Health Survey found 38% of respondents considered their diets significantly different than 10 years ago; just 28% reported no change. As for how those diets have changed, "limiting sugar intake" was the top reported response; other changes such as "eating healthier in general," "avoiding junk and fast foods," and "watching or paying more attention to what I eat" were also top answers.
For many consumers, avoiding "junk" food means limiting sweet and salty treats. And for CPG brands, knowing what consumers want is critical to product success.
Food & Beverage Insider spoke to representatives from three brands—OLIPOP, Lily's and General Mills—about formulating products to please changing consumer palates, and the considerations and challenges that come with any attempt to provide sweet or salty indulgence without loading up on sugar, sodium and artificial sweeteners.
Food & Beverage Insider: What was the inspiration behind your company's decision to formulate or reformulate products to address sugar and sodium concerns?
Cynthia Tice, founder, Lily's: Lily's is the convergence of my 40-year career in natural food, my knowledge and use of stevia, and my love of chocolate. As an avoider of sugar, I've used stevia for a long time,  so when FDA granted GRAS (generally recognized as safe) status to stevia in 2008, I started to think about how it could best be used as an ingredient. As chocolate has long been my favorite food, I was inspired to experiment with stevia to make a chocolate with no added sugar.
Kelsey Roemhildt, corporate communications manager, General Mills: Sodium reduction has been part of the long-term effort to improve the health profile of our products. In 2010, General Mills made its voluntary commitment to reduce sodium by 20% across 10 key U.S. retail product categories by the end of 2015. We focused our efforts in product categories where we could make the most significant impact. We've reduced sugar by 5% to 30% in more than 300 products, including yogurt, snacks and cereal.
Food & Beverage Insider: Sugar and sodium effect products beyond taste; what other functions do those ingredients serve that must be accounted for when reducing or removing those ingredients?
Tice: Finding the perfect mix of thoughtfully sourced ingredients to create Lily's was certainly a challenge. In fact, it took more than two years, particularly as sugar adds not only sweetness, but also volume and creates a certain mouthfeel combined with cocoa. Fibers (inulin and dextrin) were added for volume and to give the chocolate a wonderful, creamy mouthfeel.
Roemhildt: Sodium reductions can be technically difficult because of the multiple, important roles sodium plays in products. Beyond taste, sodium plays a key role in shelf life and food safety, helps in leavening, and is used to inhibit the growth of mold and bacteria. It can also be a factor in enhancing texture and flavors.
Food & Beverage Insider: What ingredients do you utilize to replace sugar or sodium in your products?
Tice: Lily's is made with a combination of stevia and erythritol. Finding the right balance of ingredients, and ingredients that were thoughtfully sourced to be non-GMO and Fair Trade Certified certainly took time. The result is chocolate so good you won't even miss the sugar.
Ben Goodwin, founder, OLIPOP: We use some cassava syrup and fruit juice, but most of our sweetness comes from a specific type of stevia that I've selected for the best taste profile and most neutral microbiome impact. Working with non-nutritive sweeteners can be extremely challenging, and I'm lucky to have over a decade of experience with them to aid my process.
Roemhildt: Sodium reduction is not a "one size fits all" approach and must be considered on a product-by-product basis. Product developers have been able to reduce sodium in many recipes by reducing salt and adding additional spices to ensure the flavor of the food remains vibrant, and in some cases, have adjusted the placement of the sodium. One example is moving it to the food's surface so it's more readily tasted. 
Food & Beverage Insider: What advice do you have for brands looking to reduce sugar and/or sodium in the products?
Tice: What's most important to recognize is even though consumers have a desire to make better choices and eat more healthfully, they won't continue to eat a product if it doesn't taste good. It's our job as natural products manufacturers to find the right balance of thoughtfully sourced ingredients to create products consumers actually enjoy eating; products so good they simply won't miss the sugar.
Goodwin: I encourage people to be mindful about their formulations and not rush to market. There's a lot of unbalanced use of non-nutritive sweeteners out there, and it really pays to take the extra care to put something out that you can take pride in.
To read related content, check out the Sugar and sodium reduction strategies digital magazine. 
Subscribe and receive the latest insights on the healthy food and beverage industry.
Join 30,000+ members. Yes, it's completely free.
You May Also Like
---