Providing the sweet, minus the sugar
Providing the sweet, minus the sugar
Aware of the effects of sugar and artificial sweeteners, consumers are demanding brands reduce sugar and replace artificial sweeteners while still offering products that are sweet and taste great.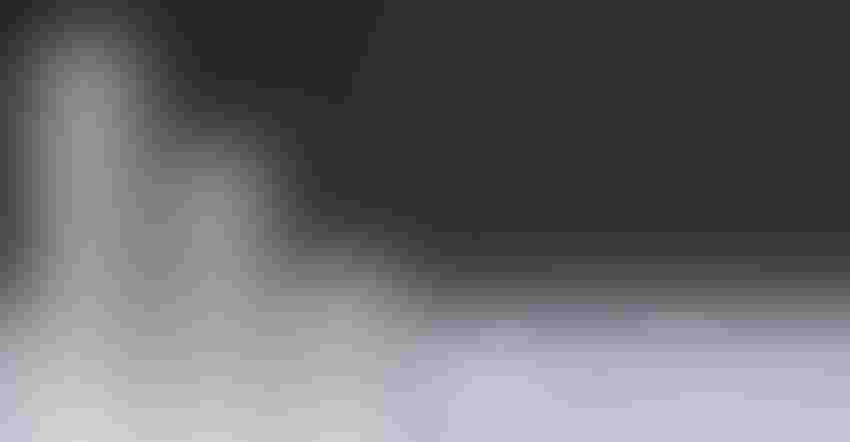 Within the last 20 years, research has been presented suggesting too much sugar consumption is dangerous. Not only is sugar suggested to increase risk of cardiovascular disease,1 cancer,2 obesity3 and diabetes,4 it may also be linked to a slew of other health issues, including liver disease5 and cognitive decline.6 To make matters even more complicated, research has suggested artificial sweeteners may be linked to the same diseases7, 8, 9 and also may cause digestive disorders.10
Aware of the effects of sugar and artificial sweeteners, consumers are demanding brands reduce sugar and replace artificial sweeteners while still offering products that are sweet and taste great. According to Mintel, more than 84% of consumers are limiting the amount of sugar in their diet, and Nielsen reports more than half of consumers are avoiding artificial sweeteners.
A beverage developer has several tools to reduce or replace sugar, but no sweetener or technology is a 1:1 match. Consumers have grown accustomed to sugar's very distinct sweetness profile. Sugar hits the palate quickly and with high intensity up front, with a slight, pleasant lingering effect absent any negative off-notes. No alternative ingredient exactly matches sugar, and many substitutes have off-notes, especially at higher usage levels. Beverage manufacturers are tasked with matching the sugar sweetness profile using combinations of different components to try to mimic the sugar-like experience consumers love.
Food and beverage makers have made many strides toward reducing sugar in products, but there is still a lot of work to do. Ready-to-drink coffee, tea, juice and kids' beverages have experienced significant success, and many brands in these categories are touting 25% to 70% less sugar than leading products. The soda industry continues to struggle with finding a cost-effective and clean-label solution for sugar-reduced products that also taste great. Legacy brands are responding by launching more options such as reduced-sugar and zero-sugar versions of flagship products, and only time will tell what will stick.
Sugar reduction will continue to be an important issue for years to come, and as technologies improve, so will sugar reduction solutions. Product developers must continue to test new technologies so that brands can provide consumers with great-tasting, healthier food and beverage options.
To read this article in its entirety, check out the "Sugar and sodium reduction strategies" digital magazine.
Holly McHugh is the marketing associate at Imbibe, a Chicago-based beverage development company. She focuses on the company's external communications and brand awareness. She also monitors and analyzes beverage trends to guide clients in making strategic decisions about product development. She has a bachelor's degree from Columbia College Chicago and a master's degree from the University of Denver.
References:
1. Quanhe Y. "Added Sugar Intake and Cardiovascular Diseases Mortality Among US Adults." JAMA Intern Med. 2014;174(4):516-24.
2. Tasevska N et al. "Sugars in diet and risk of cancer in the NIH-AARP Diet and Health Study." Int J Cancer. 2012;130(1):159-69.
3. Delli Bovi AP et al. "Obesity and Obesity Related Diseases, Sugar Consumption and Bad Oral Health: A Fatal Epidemic Mixtures" Transl Med UniSa. 2017;16:11-16.
4. Rippe JM, Angelopoulos TJ. "Relationship between Added Sugars Consumption and Chronic Disease Risk Factors: Current Understanding." Nutrients. 2016;8(11):697.
5. Jensen T et al. "Fructose and sugar: A major mediator of non-alcoholic fatty liver disease." J Hepatol. 2018;68(5):1063-75.
6. Barnes JN, Joyner MJ. "Sugar highs and lows: the impact of diet on cognitive function." J Physiol. 2012;590(Pt 12):2831.
7. Mossavar-Rahmani Y, Kamensky V, Manson JE. "Artificially Sweetened Beverages and Stroke, Coronary Heart Disease, and All-Cause Mortality in the Women's Health Initiative." Stroke. 2019;50:555-62.
8. Fowler SP et al. "Fueling the obesity epidemic? Artificially sweetened beverage use and long-term weight gain." Obesity. 2008;16(8):1894-900.
9. Pase MP et al. "Sugar- and artificially-sweetened beverages and the risks of incident stroke and dementia: A prospective cohort study." Stroke. 2017;48(5):1139-146.
10. Abou-Donia MB et al. "Splenda alters gut microflora and increases intestinal p-glycoprotein and cytochrome p-450 in male rats." J Toxicol Environ Health A. 2208;71(21)1415-29.
Subscribe and receive the latest insights on the healthy food and beverage industry.
Join 30,000+ members. Yes, it's completely free.
You May Also Like
---