Artificial sweetener linked to increased appetite, cravings
Artificial sweetener linked to increased appetite, cravings
The artificial sweetener sucralose has been linked in a new study to increased appetite and cravings compared to table sugar.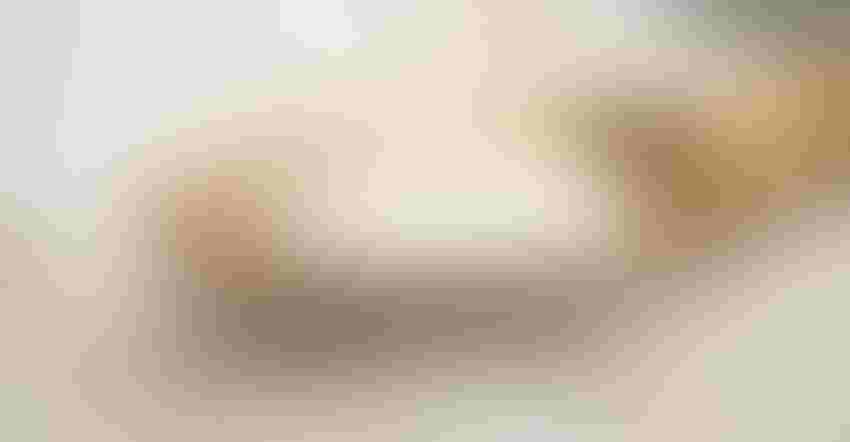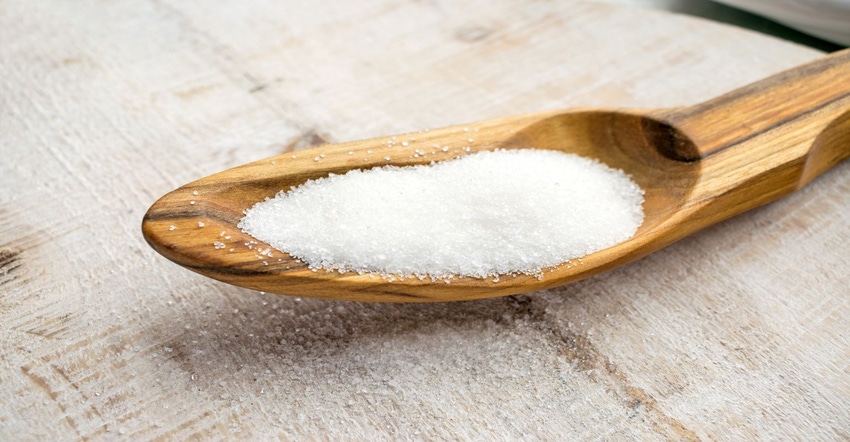 The ongoing clean label trend—exacerbated by the COVID-19 pandemic but well underway even beforehand—has seen consumers eschewing artificial and "chemical-sounding" ingredients in droves. These consumers are soundly rejecting artificial flavors, colors and sweeteners in their food and beverage in favor of natural, recognizable ingredients. While the reasons for this shift are varied, the general belief that natural ingredients may be healthier than artificial ones is often at its core.
A recent study published in the journal Nutrition, Obesity, and Exercise may now provide consumers with yet another reason to ditch artificial sweeteners—in this case, sucralose. The study, published Sep. 28, indicated sucralose, when compared to sucrose (table sugar), may increase appetite and cravings in women and those considered obese (JAMA Netw Open. 2021;4(9):e2126313).
For the study, researchers studied 74 participants who, over the course of three different trials, consumed 300 ml of either water or a drink sweetened with sucrose or sucralose, an artificial sweetener. Over the two hours immediately after consuming the drink, researchers measured activation of certain regions of the brain responsible for appetite and cravings in response to images of high-calorie foods. In addition, blood glucose level, insulin and other biomarkers in the blood were measured. Finally, a snack buffet was offered to the participants, with their consumption monitored.
The results showed, for both women and those considered obese, that brain activity was increased following sucralose consumption compared to sucrose; additionally, levels of hormones responsible for indicating a feeling of fullness were decreased in the sucralose group compared to the sucrose group. Finally, women (though not men) were found to eat more at the buffet after consuming sucralose than they did after consuming the sucrose drink.
"Our findings indicate that female individuals and those with obesity, and especially female individuals with obesity, might be particularly sensitive to greater neural responsivity elicited by sucralose compared with sucrose consumption," the authors concluded. Or, put more simply, sucralose was found far less effective than table sugar in suppressing appetite and cravings in women and the obese.
Food & Beverage Insider insights
"These days, natural flavors can barely be considered a desired attribute in products; rather, not having natural flavors is a barrier to entry for new products," Philip Caputo, marketing and consumer insights manager at Virginia Dare, recently told Food & Beverage Insider. The same goes for sweeteners, where even natural sucrose is often vilified; artificial sweeteners like sucralose are increasingly becoming nonstarters for many consumers.
Those consumers who do turn to artificial sweeteners often do so for their noncaloric quality. However, studies like this indicate that noncaloric benefit may quickly be cancelled out my increased appetite and cravings afterward; a zero-calorie, artificially sweetened beverage does little good if it leads a consumer to then eat more afterward to make up the caloric deficit. Formulators would be better served, if seeking to replace sugar in a formulation, by turning to natural sweeteners to enhance the nutritional quality of their beverages.
Research and Markets reported the global functional beverage market reached nearly US$130 billion in 2019. Clean label sweeteners are a huge factor in the success of such beverages. With COVID-19 only serving to make consumers even more conscious of the ingredients that go into their food and beverage, artificial sweeteners should continue to trend down.
Subscribe and receive the latest insights on the healthy food and beverage industry.
Join 30,000+ members. Yes, it's completely free.
You May Also Like
---