Acceleration of beverage trends following COVID-19
Acceleration of beverage trends following COVID-19
As alcohol sales rise during the COVID-19 pandemic, formulators are responding by giving consumers health-forward options.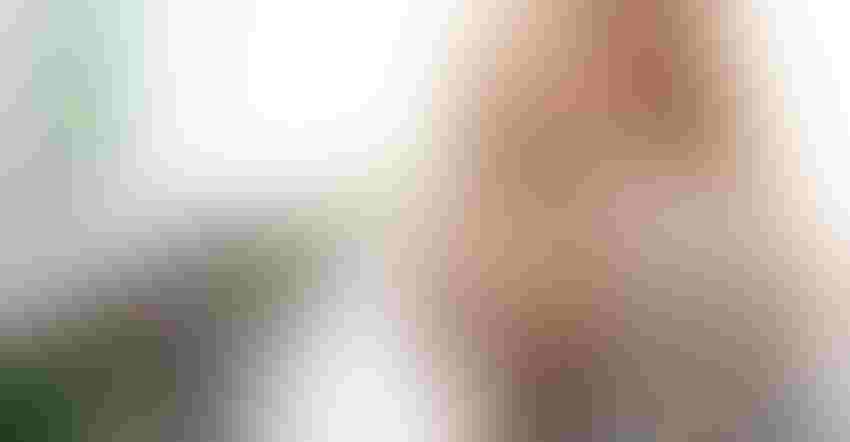 For beverage companies, 2020 has been a year of learning how to adapt to a "new normal." Before COVID-19, there was an upward trend of consumers drinking fewer alcoholic beverages. Since the pandemic, alcohol sales have surged, leading beverage trends to quickly shift focus to the needs of the consumers, which include prioritizing health above all else while finding ways to relax, save money and escape while spending more time at home. With the COVID-19 pandemic turning lives upside down, there is a silver lining to be found in the acceleration of beverage trends that have already been set into place.
Trend #1: Direct to consumer offerings
Delivery has become a key element of new offerings and a means for existing products to retain customers. The Boston-based alcohol delivery platform Drizly saw a sales increase of 535% above its expectation during the week of April 13 with growing numbers each week. Many of those sales are also happening earlier in the week.
According to Liz Paquette, Drizly's head of consumer insights, for the most part, people are sticking to what they normally drink—red wine has always been a top seller—but that they're opting for lower-priced bottles. They're also experimenting with at-home cocktail making.
"Where we're seeing the craziest impact is within liqueurs, cordials, mixers, syrups, bitters, all of those elements that go into making interesting cocktails. Our hypothesis here is that more folks are experimenting at home, especially as much of the hospitality industry is at home themselves and doing things like DIY classes online and virtual happy hours and things like that."
Even after the "all clear" is given, interest in DIY beverages could continue. With lingering concerns about the spread of COVID-19, many will continue to avoid crowded spaces throughout the summer. Subscription boxes and restaurant carry-out options have also made it easier for consumers to drink their beloved cocktails and mocktails in the comfort and safety of their own homes.
Trend #2: Increased focus on health and wellness
Today's consumers are more health conscious than ever before and are willing to try new, healthier alternatives to traditional options found on the shelves of stores and in their local bars. As the health and wellness trend continues to impact the alcohol category, more brands will introduce functional ingredients into their low or no alcohol options. Expect to see a greater focus on familiar functional ingredients with established supply chains, such as probiotics, turmeric, ahiflower and ginger for immunity, and ingredients such as lavender, chamomile and green tea for mood enhancement.
As the effects of COVID-19 continue to linger, beverages that support immunity, sleep and stress reduction will likely remain strong throughout the year.
In its 2020 Trends Predictions, beverage consultancy Imbibe predicted, "Health-conscious Millennials who are 'sober curious' will drive proliferation of high-end mocktails. Beers and cocktails enhanced with functional ingredients like turmeric, blue majik and coconut water as well as hard kombucha will appear on more menus and start to appear on grocery shelves nationwide. Hard seltzer will also continue experiencing rapid growth and more brands will enter the category."
Trend #3: Convenience
Ready-to-drink beverages (RTDs) are no longer seen as cheap, tacky and packed full of sugar. Low alcohol, low sugar and natural ingredients appeal to health-conscious consumers, and the price point of RTD cocktails can be half the cost of on-trade servings. This format appeals largely to younger consumers, who associate RTDs with convenience, innovation and a practical fit for their social activities and lifestyle.
Social connection, convenience, and style (through aesthetically pleasing packaging) are important to younger consumers and are factors worth bearing in mind when marketing to this group.
According to the article, "Nielsen 2020: Off-Premise Predictions for Beverage Alcohol," the RTD prepared cocktails category grew a considerable 83% in the off premise to US$105.37 million for the 52 weeks ending Dec. 28, 2019. "We've been tracking a move toward 'healthier' drinking and this trend will continue into 2020," wrote Danny Brager, senior vice president, Beverage Alcohol, Nielsen.
The latest figures from Nielsen showed off-trade total alcohol sales in the U.S. for the week ending April 4, 2020 grew 25%, compared to the same period in 2019. Cans mainly drove the growth of the pre-mixed cocktail category, Nielsen noted.
Trend #4: A taste of nostalgia
As we have seen over the past few months, during times of stress and panic, consumers tend to purchase products with flavors that evoke pleasant memories.
Summer is often known as the season for nostalgic eating. Many think of eating hot dogs in the park, sitting and enjoying ice cream on the curb, and snacking on popcorn and candy at the local drive-in movie theater.
It makes intuitive sense that positive experiences with a given food could influence our craving for it later on. Research suggests comfort foods remind us of our social ties, meaning they may help us feel less lonesome when we feel socially isolated. In a 2015 study, Jordan Troisi, an assistant professor of psychology at Sewanee, the University of the South, and his colleagues found people preferred the taste of comfort food when they experienced feelings of social isolation. (Appetite. 2015 Jul;90:58-64)
In her May 1, 2020 trendspotting blog, Imbibe's Holly McHugh wrote: "Lemonade and watermelon are summertime favorites that will be used in many new launches and LTOs (Limited Time Offers) over the next few months. LaCroix and White Claw recently added watermelon and lemon SKUs to their product lines and many other brands are expected to follow."
Jacqueline Rizo is a content writer who specializes in B2B articles and white papers for the natural products industry on behalf of Stratum Nutrition.
Subscribe and receive the latest insights on the healthy food and beverage industry.
Join 30,000+ members. Yes, it's completely free.
You May Also Like
---