Breweries push boundaries, innovations in NA category
Breweries push boundaries, innovations in NA category
Three brewery executives weigh in on the high-quality ingredients and processes used to create nonalcoholic IPAs and other specialty craft beers.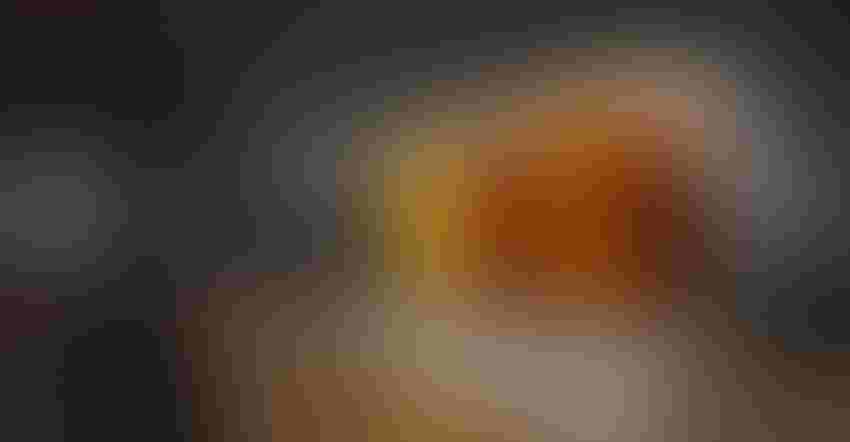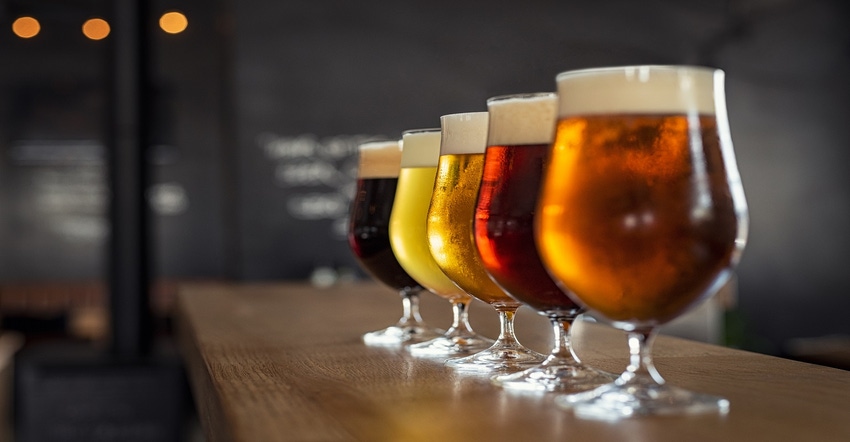 Of consumers who don't drink alcohol or are drinking less, two-thirds are doing so to avoid health issues, according to new research from New Hope Network. According to the February 2023 survey, which scored 1,000 respondents, nearly 30% of participants expressed an interest in nonalcoholic beer.
Sales of nonalcoholic beer, in fact, have been skyrocketing, racking up nearly $248 million, a 19.5%-dollar growth compared to 2022, according to retail sales data provided by SPINS. Dollar growth for nonalcoholic craft beer came in at a whopping 80.7% over last year, the data also showed.
Nonalcoholic comes naturally to Go Brewing and Bravus Brewing Co.
Nonalcoholic comes naturally to Go Brewing and Bravus Brewing Co.
While most nonalcoholic beer manufacturers start the brewing process with full alcohol and then remove the alcohol later via filtration or reverse osmosis, Naperville, Illinois-based Go Brewing adjusts ingredient ratios, temperatures and timing to naturally produce small-batch craft beer that has less than 0.5% alcohol.
"We don't dealcoholize our beer," Joe Chura, president of Go Brewing, said. "We crafted hundreds of batches of beer to find a perfect recipe. We invested early in creating SOPs [standard operating procedures] and a state-of-the-art lab to measure every step of the process, from a detailed extract and alcohol analysis to a three-day quality hold for microbiology testing post-packaging. We also have a tunnel pasteurizer in-house, which every beer and beverage goes through to ensure safety and quality and to preserve shelf life."
Beyond that, it's all about the ingredients.

"We use classic ingredients for all our beers, including yeasts, hops and malts appropriate to each style of our beers," Chura explained. "For our beers containing fruits like mango, blueberry, peach and so forth, we use a puree of the fruit to retain the most natural flavor—when we use herbs and spices, like vanilla or orange peel, we steep those in the kettle to pull out the essence of those ingredients."
It's all about pushing boundaries
Anaheim, California-based Bravus Brewing Co. doesn't remove the alcohol, either, because, according to brewery founder and CEO, Philip Brandes, if you remove it then "you also remove all the flavor, aroma and everything else that makes a beer, well, a beer!"

"Our process allows for the least amount of processing, thereby making it extremely close to traditional craft-beer brewing," Brandes said. "One thing to note is that the difficulty isn't in brewing a nonalcoholic beer, it is keeping it nonalcoholic."
Brandes notes that the company likes to "push the boundaries and provide customers with high-quality, flavorful liquid."

"Our beers range from the 'normal' to the 'flavor forward,' and each style is different," Brandes maintained. "Our Peanut Butter Dark uses roasted peanuts, hazelnuts and chocolate; our Blood Orange IPA uses blood orange peels; our limited-edition Margarita Gose uses agave syrup and lime juice."
Going for 0.00 ABV
For Keith Villa, founder and brewmaster of Arvada, Colorado-based Ceria Brewing Co., "A brewmaster must really understand the goal and the possible ways to get to the goal. For us, the goal is making great tasting, alcohol-free beer with 0.00% ABV."
To achieve alcohol-free beer, Villa advised using vacuum distillation or creating a completely new process. "I invented a new way," he said.
Villa said that the "magic" happens by making sure the beer tastes, smells and looks good, which is where he uses special brewing steps to maximize proteins for head stability.

So, whether it's nonalcoholic or alcohol-free, brewers today are focused on what craft-beer drinkers are always united on—taste.
James Gormley is an award-winning health and medical writer, editor and author and the head of Gormley NPI Consulting. He wrote the Supplement Insights column for Natural Products Insider from 2011-2017, and also served as editor-in-chief of Better Nutrition magazine and editorial director for VRM Media. Gormley is a writer and consultant for natural products industry companies and magazines.
Subscribe and receive the latest insights on the healthy food and beverage industry.
Join 30,000+ members. Yes, it's completely free.
You May Also Like
---