Category insights: CBD beverages
Category insights: CBD beverages
Despite existing in a regulatory gray area, CBD as a beverage ingredient is gaining in popularity.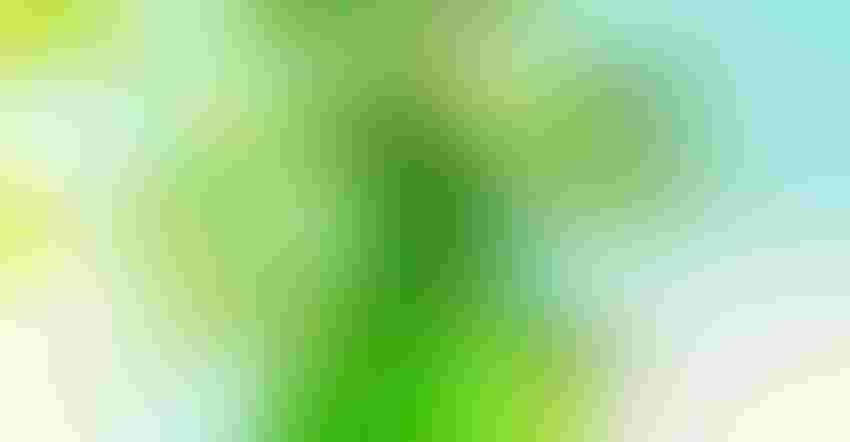 This article is part of Food & Beverage Insider's July Healthy Beverage theme that explores opportunities and innovation in the beverage sector. Throughout the month we will provide industry insight into growth categories, investigate novel clean ingredients and formulation strategies, address regulatory compliance and toast successes.
As the world slowly recovers from the COVID-19 pandemic and the immense disruption it has caused, the theme of the last 18 months or so could easily be "stress and anxiety." From worries about getting sick or one's family getting sick, to concerns about the economy, job market, climate and more, today's consumers have more than enough reasons to be on edge.
Perhaps that is why cannabidiol (CBD), one of 133 identified cannabinoids within the cannabis plant and researched for its possible beneficial effects on anxiety and other health issues (Perm J. 2019;23:18-041), has exploded onto the beverage market. The popular ingredient, originally marketed in capsules, sprays and oils, can now be found in nearly every kind of beverage, from water to coffee to beer and everything in between, even while continuing to exist in a legal gray area.
Regulatory concerns
FDA has made its position clear that CBD cannot be added to food and beverage products, largely as a result of originally being an active ingredient in a drug product, the epilepsy medication Epidiolex. FDA's official website, in an FAQ on all things hemp- and cannabis-related, states the following:
10. Is it legal, in interstate commerce, to sell a food (including any animal food or feed) to which THC or CBD has been added?
A. No. Under section 301(ll) of the FD&C Act [21 U.S.C. § 331(ll)], it is prohibited to introduce or deliver for introduction into interstate commerce any food (including any animal food or feed) to which has been added a substance which is an active ingredient in a drug product that has been approved under section 505 of the FD&C Act [21 U.S.C. § 355], or a drug for which substantial clinical investigations have been instituted and for which the existence of such investigations has been made public.
However, a quick glance around any grocery or convenience store reveals this position is being largely ignored by the food and beverage industry, as the door remains open for a future reversal. Regarding enforcement, over the years in the CBD market, FDA has mostly focused on firms making claims their CBD products treat diseases—regardless of product category. As long as a brand avoids misleading claims about its CBD-infused product, FDA has thus far shown it is largely willing to look the other way.
"It is time for the federal government to engage more meaningfully on regulating CBD, given the continued expansion of a 'Wild West' CBD market," said Betsy Booren, senior vice president of regulatory and technical affairs, Consumer Brands Association, in a recent statement calling for better federal oversight.
Because of this current selective enforcement, responsible brands are taking advantage and creating exciting new products designed to potentially help alleviate some of the stress of daily life. And, despite the legal gray area in which CBD food and beverage products reside, business is booming and opportunity is abundant.
CBD drink market explosion
Grand View Research tabulated the global CBD beverage market to be worth US$901.8 million in 2018, with an expected 17.8% compound annual growth rate (CAGR) through 2025 to nearly $3 billion. According to its report, "CBD-infused cannabis drinks registered the fastest growth [compared to THC-infused beverages] in 2018. Also, the demand is expected to witness a surge over the forecasted period owing to the non-psychoactive properties of CBD."
"We see beverages becoming a stronger category across the board, for a variety of reasons," said Chris Shade, Ph.D., founder and CEO of Quicksilver Scientific, which operates in the field of nanoemulsion technology. "There is more and more interest in cannabinoid beverages, and consumers continue to move away from sugar-based, high-calorie drinks. We're looking forward to a lot of interesting developments in beverages this coming year."
"Consumers are looking for added health benefits in their beverages, even alcoholic beverages," added Ian Monat, CEO and founder of Rhythm CBD Seltzers. "To that end, in 2021, I foresee a wider acceptance of CBD in beverages, and you'll start seeing more CBD seltzers being merchandised alongside the kombucha and other wellness or anti-inflammatory products on the shelf."
Grand View Research's report largely agreed with these experts, noting that many consumers consider CBD drinks as wellness products, akin to kombucha—a probiotic drink. And that the perception of functional benefits can be "expected to boost the adoption of the product, resulting in the growth of the segment."
On the market
Rhythm is a line of CBD-infused seltzers taking advantage of both the CBD and sparkling water crazes. The brand offers three varieties—Dream, Awake and Recover—all utilizing CBD via full-spectrum hemp extract. The Awake variety also includes 50 mg of caffeine, allowing for a synergy between the energy provided from caffeine and potential calming effects of CBD. Turmeric root (Curcuma longa) extract is used in the Recover variety, while 5 mg melatonin is added to the Sleep flavor to promote rest. All three flavors are also vegan, gluten-free, non-GMO, keto-friendly, low calorie and naturally sweetened with monk fruit.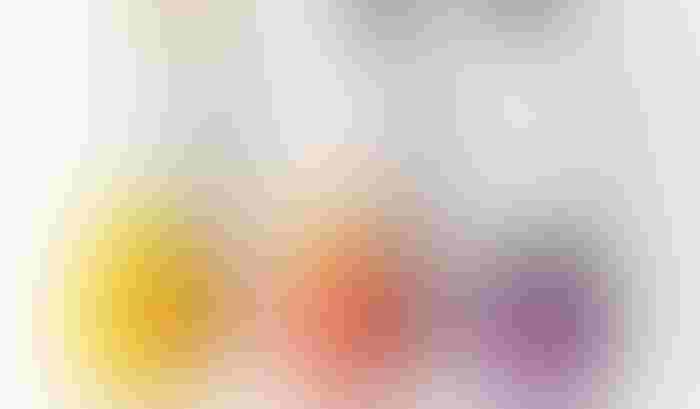 In March, Beak & Skiff, , an apple orchard and producer of ciders, spirits and wine, released its USDA Certified Organic CBD sparkling water. Each 12-ounce can contains 20 mg full-spectrum hemp extract while remaining zero-calorie, sugar-free and gluten-free as well as Whole30 approved. Available in Black Cherry and Blood Orange flavors, the brand also ensures consumers know exactly where their products come from. According to the company, "Beak & Skiff manages the entire supply chain for the sparkling water, from growing the hemp to developing and manufacturing each can."
CENTR is another brand combining the CBD and seltzer boons. Each 12-ounce can of sparkling CBD beverage contains 30 mg CBD and natural citrus flavors. Available in both regular (8 g of sugar) and sugar-free, the brand takes things one step further by also featuring mocktail and cocktail recipes on its site to best utilize the product for post-pandemic at-home mixologists.
Of course, some brands are cutting out the middleman and infusing already alcoholic beverages with CBD. Hop & Hemp Brewing Co. launched what it said is the U.K.'s first CBD-infused, low-ABV (alcohol by volume) craft beer back in 2019. These brews are extremely low ABV at just 0.5% while also containing 8 mg of CBD per bottle. The brand positions itself as an alcohol alternative that allows consumers to "take the edge off without risking a hangover the following morning."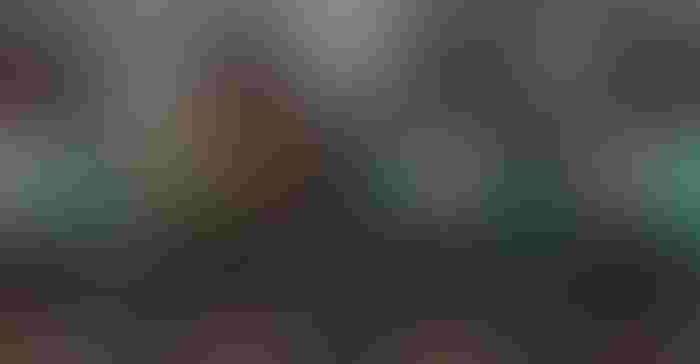 Two Flowers IPA, one of seven CBD-infused offerings from Portland, Oregon-based brewer Coalition Brewing Co., has a more traditional 6% ABV while also containing 10 mg CBD. Consumer reviews have called the drink "naturally calming" and "elevating," while maintaining the crisp bitterness consumers expect in an IPA.
Of course, it isn't just alcohol and seltzer jumping on the CBD bandwagon. Two of the most widely consumed drinks on Earth—coffee and tea—are finding success in the CBD space. Buddha Teas began offering CBD-infused versions of traditional teas, with options like Chamomile; Matcha; and Peppermint, as well as some less common choices such as Tulsi Ashwagandha (Ocimum tenuiflorum and Withania somnifera); Turmeric and Ginger; and even a Mushroom variety, back in 2018. Each tea bag contains 5 mg of water-soluble CBD.
Kickback, which offers hemp-infused lemonades, also released a line of both CBD coffee beans and loose tea for home brewing. Its coffee, in flavors like O.G. Cali Rise and O.G. Cali Daze, contains 90 and 120 mg of CBD, respectively, per bag, which comes out to around 5-7 mg of CBD per cup.
And, for consumers looking to get their CBD from whatever their favorite beverage is, any time, Zolt offers CBD-infused flavor packs to mix with water or any other beverage of choice. The brand offers nearly a dozen different flavor options, with CBD-infused Morning Lemon Tea, Tarim Peach Tea, Tropical Orange, Passion Fruit and more. These stick pouches each contain 20 mg full spectrum hemp extract and also come with other functionalities. For example, the Passion Fruit variety, Boost+, also includes Reishi mushroom extract (Ganoderma lingzhi), green tea extract and guarana (Paullinia cupana) for energy. The Dreamy variety includes a vegan collagen booster, 5 mg melatonin, 300 mg gamma amino butyric acid (GABA), 250 mg KSM-66 ashwagandha and 100 mg hyaluronic acid.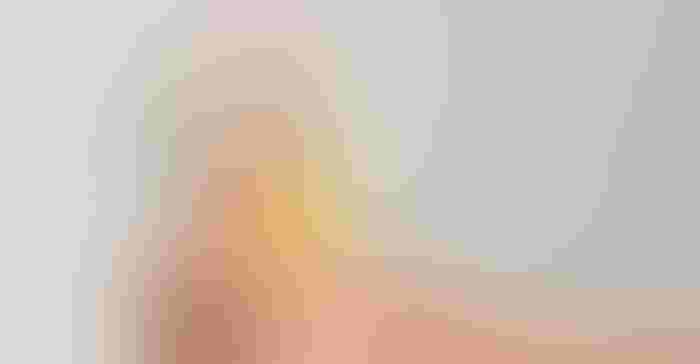 Looking ahead
The 2018 Farm Bill officially put hemp and its extracts back into the view of food and beverage manufacturers. Even with CBD's status as a food and beverage ingredient lacking any clear federal oversight, consumer demand has forced the hands of brands and formulators to produce.
Even outside of food and beverage, public perceptions and opinions on hemp and cannabis use are changing, and as laws around the country reflect those changing positions, the popularity of these products can only be expected to rise. Recreational marijuana use is now legal in 18 states plus Washington, D.C., and Senate Majority Leader Chuck Schumer (D-N.Y.) has, as recently as July 2021, publicly spoken about his desire to pass a federal marijuana legalization bill.
Changing laws mean a changing landscape when it comes to the inclusion of hemp and marijuana—including CBD, the high-inducing THC and the multitude of other cannabinoids. As consumers continue to seek alternative methods of relieving stress and anxiety—and laws around the U.S. evolve to allow hemp and marijuana to join that list of alternatives—expect the CBD-infused beverage market to fully join along for the ride.
Subscribe and receive the latest insights on the healthy food and beverage industry.
Join 30,000+ members. Yes, it's completely free.
You May Also Like
---