Category insights: Craft spirits
Category insights: Craft spirits
The craft spirits sector is witnessing a renaissance, in part due to consumers' growing preference for premium and authentic drinks with unique tastes.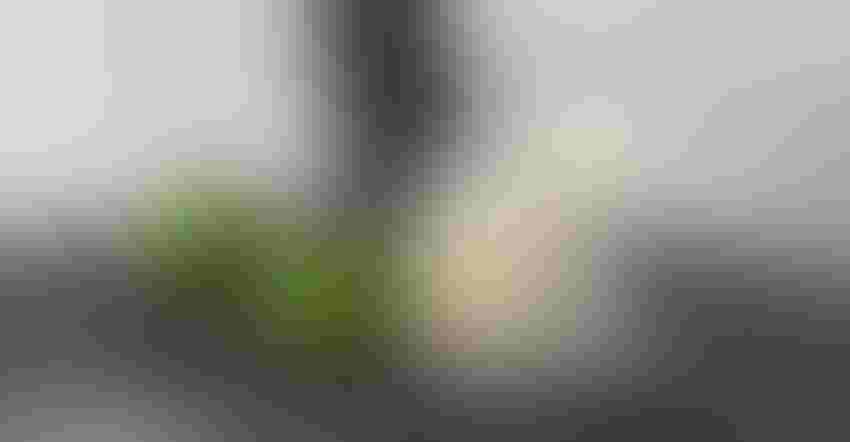 This article is part of Food & Beverage Insider's July Healthy Beverage theme that explores opportunities and innovation in the beverage sector. Throughout the month we will provide industry insight into growth categories, investigate novel clean ingredients and formulation strategies, address regulatory compliance and toast successes.
For the first time in its 26-year history, IRI's annual New Product Pacesetters report named an alcoholic beverage as the No. 1 most successful new product launch of 2020. The report highlights the most successful new product launches across food and beverage, nonfood and convenience store sectors.
Beverage alcohol products accounted for eight of the 27 beverage Pacesetters and generated a massive US$547 million compared to last year's six that brought in $198 million. In 2020, beer, wine and spirits reigned supreme as consumer celebrations and entertaining moved in-home due to COVID-19. New product launches in this space made a huge splash, generating a combined 44% of Pacesetter beverage dollars compared with 17% last year.
Craft spirits surge
Shifts in consumer lifestyles due to the pandemic continue to influence beer, wine and spirits demand and consumption. Even as the world starts to reopen, these shifts will have a lasting impact on the beverage alcohol market—including the craft spirits sector that is witnessing a renaissance, in part due to consumers' growing preference for premium and authentic drinks with unique tastes. Globally, whiskey is the most consumed variety of craft spirits, followed by gin, vodka and rum.
Grand View Research recently reported that the global craft spirits market size is expected to reach $80.43 billion by 2025, expanding at a compound annual growth rate (CAGR) of 33.4%. Millennials make up the lion's share of craft spirits consumers, in part because they are of legal drinking age, have significantly higher purchasing power, and prefer unconventional and experimental alcoholic beverages. Mordor Intelligence reported an increasing number of consumers globally are looking for new, more exciting offerings compared to their usual spirit options thus, pushing revenue generation in the craft spirits market.
In a December 2020 report, Mintel noted spirit brands are reeling from the loss of on-premise sales due to COVID-19, and that consumers facing economic hardships prioritize known, familiar brands over experimentation. That said, opportunities within the market exist despite these challenges, noted Caleb Bryant, associate director, Food and Drinks Reports, Mintel.
"Tequila and gin continue to thrive due to the popularity of premium varieties, and tequila and gin brands are embracing innovation," he said. "While financially struggling consumers are gravitating toward familiar spirits, brands can create new products/services for those consumers who are looking to upgrade their home bars."
U.S. market growth
During its 2020 Economic Briefing held January 2021, the Distilled Spirits Council of the United States (DISCUS) reported the spirits market witnessed market share gains for the 11th straight year, with supplier sales up 7.7%, volume up 5.3%, and total beverage alcohol sales by volume up 3%. In 2020, spirits gained market share over beer and wine, with sales rising 1.3 points to 39.1% of the total beverage alcohol market.
The pandemic had a lopsided impact on hospitality businesses, resulting in strong off-premise sales at liquor stores vs. weak on-premise sales amid nationwide restaurant and bar closures and restrictions, noted DISCUS Chief Economist David Ozgo.
"The increase in spirits sales revenue reflects consumers' willingness to spend a little extra on super-premium spirits during the past year since they were not traveling, going on vacations or dining out as often," he said, noting sales of super-premium spirits represented 40% of revenue growth. "It also reflected consumers' desire to bring that special restaurant and bar experience they were missing into their homes. We saw a renewed interest in home bartending, as people stocked their bars with a range of spirits categories to experiment with new drink recipes and create craft cocktails at home."
DISCUS highlighted several spirit categories that drove sales in 2020, including American whiskey, up 8.2% to $4.3 billion, with super-premium volumes up 17.4%; rye whiskey, up 16.9% to $275 million; cognac, up 21.3% to $2.4 billion; tequila and mezcal, up 17.4% to $4 billion, with mezcal revenues up 17.7% to $124 million; and pre-mixed cocktails/ready-to-drink (RTD) products, up 39.1% to $489 million.
While leading brands Rémy Cointreau, William Grant & Sons, Pernod Ricard, Anchor Brewers & Distillers, Diageo PLC and Rogue Ales dominate the spirts and craft spirits markets, smaller brands are finding success and launching innovative spirits with local flavor and familiarity. Two growing subsectors seeing an uptick in sale are RTD canned cocktails and vodka, with brands launching innovative beverages featuring natural ingredients and better-for-you positioning.
In the can: RTD gains traction
Grand View Research recently reported on the opportunity for RTD cocktails, noting the global RTD cocktails market is anticipated to reach $1.78 billion by 2028, growing at a CAGR of 12% from 2021 to 2028.
Spirit-based cocktails—made with gin, tequila, whiskey, rum and vodka—represented the largest and fastest-growing segment in 2019, accounting for more than 43% share of overall revenue in 2020. What's more, RTD cocktails made with gin and tequila are particularly in high demand, as well as RTD spirits cocktails infused with ginger, rose and lavender. Brands also are offering a range of organic, gluten-free and keto-friendly RTD cocktails.
Factors driving sales include at-home entertaining due to COVID restrictions; consumer interest in healthier, lower-alcohol choices; premiumization; and demand for convenient, on-the-go packaging. As noted by the report, canned alcohol beverages are flying off the shelves because they are much more compact and lighter than bottles and can be recycled more easily. In addition, cans are allowed in public places like swimming pools and parks, where glass bottles are generally restricted.
While many of the major spirits brands such as Bacardi, Jack Daniels and Jameson have thrown their hats into the RTD ring, smaller craft brands are launching innovative drinks made with natural and sustainable ingredients.
CanBee Cocktails, a buzzy new brand of canned cocktails made with small-batch gin and real, simple ingredients, launched into the RTD market in May 2021. The company's original Bee's Knees variety is made from farm-fresh honey, handcrafted gin and carbonated water. The company was founded by a seasoned spirits team alongside professional beekeepers whose mission is to bring awareness to essential bee conservation efforts that preserve the insect's vital presence within the ecosystem. CanBee Cocktails supports the Xerces Society's Pollinator Conservation Program, the largest pollinator conservation program in the world.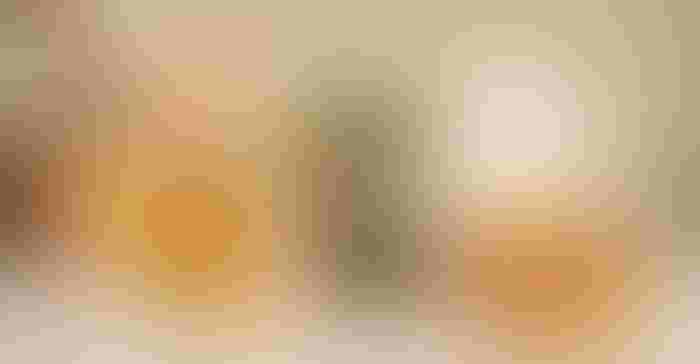 Post Meridiem is capitalizing on the convenience factor with its Timeless Cocktails made with Real Ingredients. The company hangs its hat on the mantra: "In a world of artificial ingredients and manufactured flavors, we are committed to using only real ingredients in the proper proportions." The canned cocktails contain ingredients like distilled spirits, imported liqueurs, carefully matched bitters and 100% real lime juice. The Old Fashioned contains straight bourbon whiskey, a blend of three bitters, Demerara syrup and orange zest oil; the Vodka Gimlet contains vodka, 100% real lemon juice, cane sugar syrup and lemongrass oil.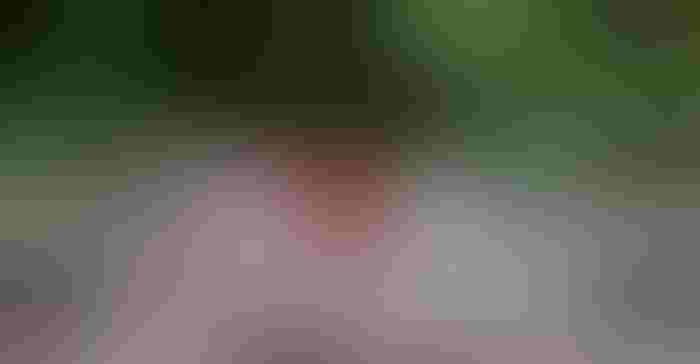 Atomic Brands' line of Monaco Cocktails combines a unique blend of distilled spirits with high-quality ingredients to provide a unique craft and artisan cocktail experience in the convenience and accessibility of sustainable beverage cans. Each 12-ounce beverage is free from gluten and malt and dosed with a double shot of either vodka, tequila, rum, gin, cognac or a combination of spirits. Five of the eight products—Tropic Rush, Purple Crush, Black Raspberry, Mango Peach and Cranberry—tout natural flavors and certified colors.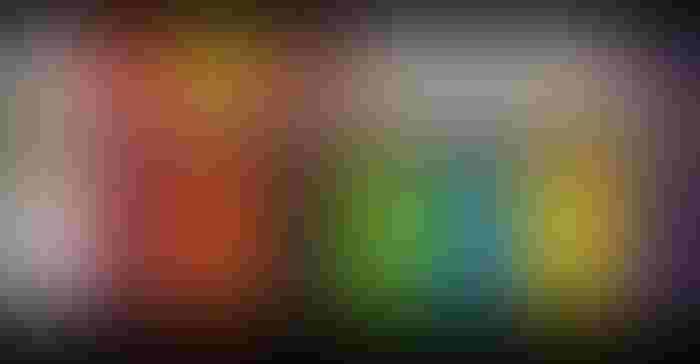 Better-for-you bolsters vodka sector
The better-for-you movement is certainly lifting the vodka sector to new heights. According to DISCUS, vodka has become the backbone of the U.S. spirits industry, accounting for 31% of all volumes. In 2020, 76.9 million 9-liter cases of vodka were sold in the U.S., generating $6.9 billion in revenue for distillers.
Mintel's December 2019 report, "White Spirits – US," noted vodka brands are jumping on the better-for-you barstool by positioning themselves as a more healthful alternative to other alcohol beverages. For example, the Ketel One Botanical line is made with 100% non-GMO grain, distilled with real botanicals and infused with natural fruit essences. The vodkas are free from sugar, artificial sweeteners and artificial flavors, and each serving is only 73 calories and zero carbs.
An important growth driver has been the continued popularity of flavored vodkas, as they now account for around 22% of all vodkas sold. Today, consumers sip on vodkas that have been infused with natural botanicals, spices, refreshing citrus flavors, raspberry, vanilla and more. Further, many small-batch brands are promoting clean ingredients such as spring water and non-GMO grains, and highlighting their mission-based initiatives in their local communities.
Consider Mississippi-based Cathead Distillery, which is making inroads in the craft vodka sector using natural flavors and botanicals. The company produces three vodkas—Original Vodka, Honeysuckle Vodka and Bitter Orange Vodka—using sweet grain corn for a crisp finish. Each run is made in small 500-gallon batches or less, using water and filtration methods to rival commercial spring water products. Cathead Distillery's philanthropic mission is to support live music and the arts in the Mississippi area.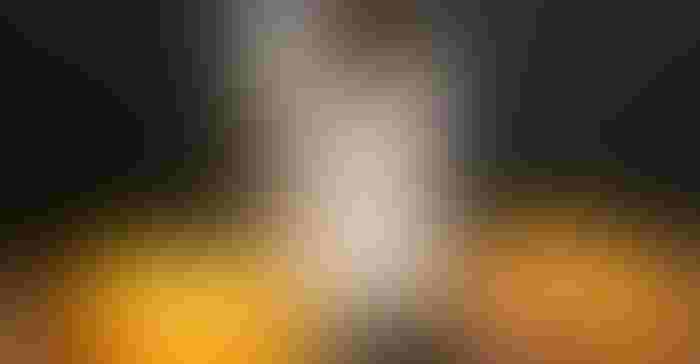 Loveland, Colorado-based Spring44 Distilling produces vodka, gin and single-malt whiskey using Rocky Mountain artesian spring water right from the source, meaning there's no adjusting the pH or including additives such as chlorine or fluoride. Its non-GMO, gluten-free Spring44 Honey vodka features hints of vanilla and toasted nuts, as well as aromas of lavender and honey. The company is committed to bee conservation and uses locally sourced raw and unfiltered honey. Its Spring44 Mountain Gin is certified organic, non-GMO and gluten free, and is made with juniper, coriander, orange peel, orris root, makrut lime leaf, peppermint, clove and basil leaf.
NEFT small-batch vodka uses a high-quality distillation processes with natural ingredients, starting with spring water sourced from the Austrian Alps and four non-GMO grains. The vodka's unbreakable metal barrel can remain cold for up to six hours. NEFT partnered with Richard Ayoub to help Project Angel Food's mission of bringing healthy food to individuals impacted by serious illnesses. The nonprofit cooks and home delivers more than 600,000 nutritious meals each year, free of charge, to those struggling from life-threatening and chronic illnesses.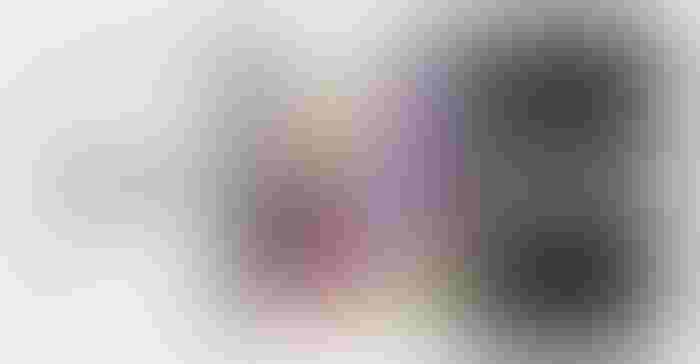 Celebrating its 10-year anniversary, Buckeye Vodka is a family-owned artisanal vodka brand with a vision of bringing an ultra-premium vodka to consumers at an affordable price. Buckeye Vodka utilizes corn grown in Ohio and the Midwest, and distilled water sourced from The Crystal Water Co., which has been supplying the area with water since 1919. The vodka was launched in 2011 during the recession with the adage "when the going gets tough, the tough get going." The brand is committed to making a difference by investing locally to build a business that creates jobs and makes a positive contribution to its local, state and national economy.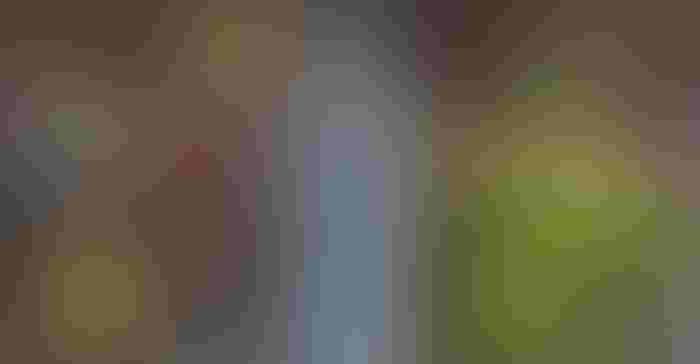 Pour me another
Innovation abounds in the nearly $81 billion global spirits and craft spirit sector. The popularity of better-for-you products has been on the rise since before the pandemic, and this trend has held strong in terms of boozy new product launches featuring clean, natural ingredients including botanicals, flavors, colors, organic and non-GMO grains and more. Look for continued product launches featuring craft whiskey, gin, vodka, rum, cognac, cordials and more.
Subscribe and receive the latest insights on the healthy food and beverage industry.
Join 30,000+ members. Yes, it's completely free.
You May Also Like
---