Category insights: Seltzer and sparkling waters
Category insights: Seltzer and sparkling waters
Trends forming before COVID-19 and accelerated by it have led to an innovation boon in hard seltzers and nonalcoholic sparkling waters.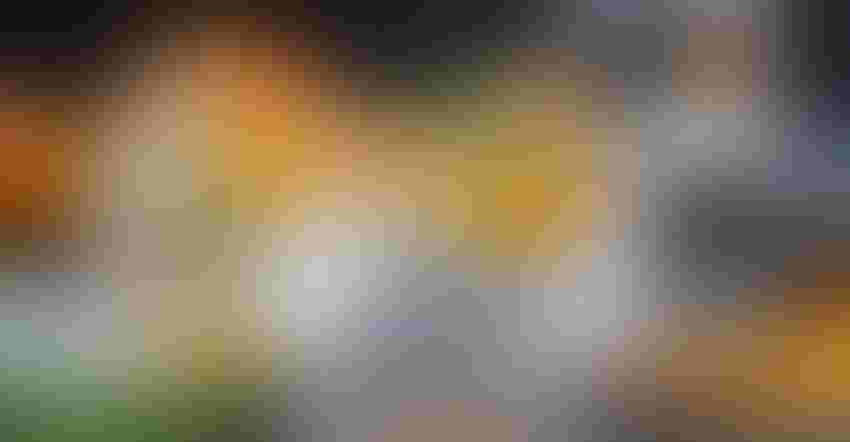 This article is part of Food & Beverage Insider's July Healthy Beverage theme that explores opportunities and innovation in the beverage sector. Throughout the month we will provide industry insight into growth categories, investigate novel clean ingredients and formulation strategies, address regulatory compliance and toast successes.
It wasn't all that long ago when seltzer (or sparkling water, depending on the person) was mostly reserved for stain removal and clown gags. Over the last decade, however, consumer demand for better-for-you everything has quickly made its way into food and beverage, and seltzers and sparkling waters—both nonalcoholic and alcoholic—have been perhaps among the biggest beneficiaries.
When life gets hard, so does seltzer
Globally, the hard seltzer market has doubled in just the last few years, growing from US$2.2 billion in 2016 to $4.4 billion in 2019, according to Grand View Research. The market research firm predicts further growth from 2020 to 2027 at a 16.2% compound annual growth rate (CAGR) to more than $14.5 billion.
The reasons for this growth are varied, but many can be traced to an increased focus on personal health from consumers. Hard seltzers tend to have fewer calories than beer; according to Grand View Research, the average hard seltzer has 100 calories and 2 g of carbs per 12 oz can, while an average beer has 150 calories and anywhere from 15-30 g of carbs. Hard seltzers also don't rely on grains for their alcohol source like beer does, making them more suitable for those avoiding gluten.
As might be expected in a market growing as quickly as hard seltzers, new products in this space are dominating shelf space. IRI's 2020 New Product Pacesetters report named Bud Light Seltzer as the top New Product Pacesetter in all of food and beverage, just ahead of another hard seltzer brand, Truly (in this case, the brand's lemonade variety, a mix of lemonade and its classic hard seltzer). Anheuser-Busch's "biggest launch in a decade" earned $194 million in multi-outlet channels and an additional $167 billion in convenience. According to IRI, Bud Light Seltzer's top spot "represents a major theme of 2020: balancing indulgence with self-care."
IRI went on to describe a "thirst for bubbles" as a major trend of 2020, noting, "consumers exhibited exceptional interest in sparkling waters and hard seltzers." Anheuser-Busch was especially lauded by IRI for its ability to target a key demographic, 21- to 35-year-olds, including the use of digital advertising, which involved such steps as hiring a "chief meme officer." Another Anheuser-Busch product, its Bud Light Seltzer Lemonade, went viral with its "when life gives you lemons" Super Bowl commercial. During a time when many consumers were forced to remain at home, partnerships with delivery services like Instacart and Drizly also helped get the new product into consumers' hands.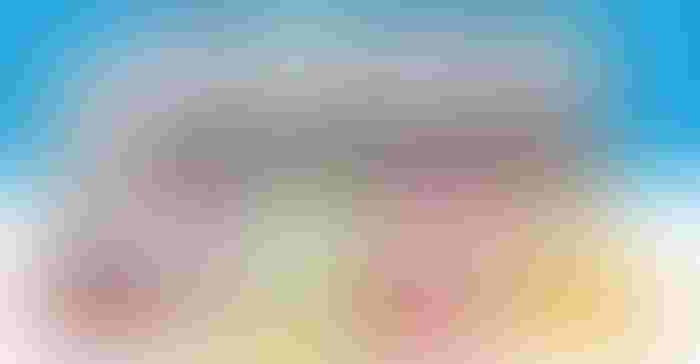 Hard innovation
Even before the COVID-19 pandemic, brands like Truly and White Claw put hard seltzers on the map. The pandemic, however, certainly acted to accelerate two existing trends working in hard seltzer's favor: More drinking occasions, and better, healthier options for those occasions. The "Year of COVID" saw alcoholic beverages in general account for eight of IRI's 27 beverage pacesetters; those eight products brought in $547 million in sales, compared to last year's six pacesetters and their combined $198 million. 
Hard seltzers also benefited from an ability to zig while many other food and beverage categories were forced to zag in 2020. While portability and convenience became less critical for many types of food and beverage as consumers stayed home, the convenience of a ready-to-drink (RTD) cocktail-like beverages benefitted greatly from COVID-19's lockdowns. IRI noted in its report on RTD cocktails, "Consumers in developed countries have become more health-conscious, thereby switching to flavored drinks, like lemon, cranberry, orange and passionfruit, which have low alcohol content, ranging from 4 to 7%. Therefore, low Alcohol By Volume (ABV) drinks have been gaining traction over the years." Hard seltzers, which also tend to be fruit-flavored and relatively low ABV, saw success for the same reasons.
Anheuser-Busch was hardly the only beer company taking advantage of the hard seltzer spike in 2020. In fact, Sparkling Ice went ahead and seemingly named its new line after it. The brand known for its sparkling juice drinks unveiled Sparkling Ice Spiked Hard Seltzer in August 2020, boasting just 80 calories and zero sugar in each can. These 4% ABV seltzers hit on all of 2020's emerging trends—low-calorie, zero sugar, low ABV and fruity flavors such as Ruby Fizz, Cherry Lime Chiller, Strawberry Citrus Smash and Lemonade Refresher.
Beer behemoth Molson Coors stepped up its hard seltzer game in 2021 as well. Representing a "huge opportunity for growth," according to Molson Coors managing director Phil Whitehead, the company recently announced it will add a canning line to its Burton upon Trent, U.K. facility. The renovation will allow easier canning of the line extension, a 4% ABV offering called Three Fold, and help Molson Coors to "meet the expected rapid growth" of the hard seltzer market, the company maintained.
The hard seltzer trend even saw some unlikely players enter the market in 2020. Hallmark—better-known for greeting cards and made-for-TV movies—timed the release of its Cheers Rosé Seltzer with National Wine Day in May 2020. Just 137 calories and 2.5 g of sugar per can, Hallmark certainly didn't skimp on the booze in these 8.8% ABV, gluten-free, vegan-friendly beverages made of 100% natural ingredients.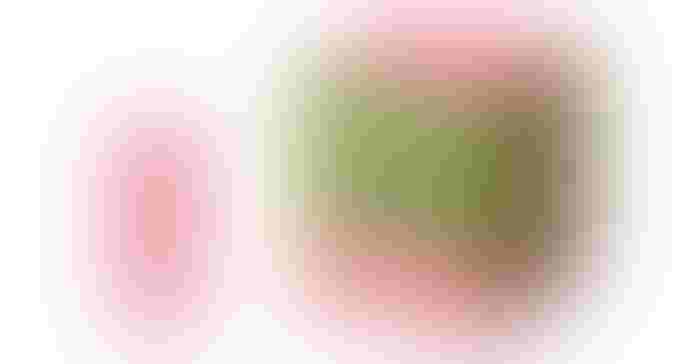 In addition to new players entering the market, some old players are looking to continually reinvent it. Thus is the case with Truly, which announced in June a new partnership with Sugarfina to release "limited-edition, Truly-infused, nonalcoholic gummi bears in four fruity flavors—watermelon kiwi, pineapple, mango and passion fruit." According to the company, while the gummies are infused with Truly hard seltzer, the alcohol is cooked off in the process.
And don't think gummies are the only new addition to the seltzer game. Ann Arbor, Michigan-based HOMES Brewery has one-upped the innovation, introducing a hard seltzer smoothie. The dairy-free, gluten-free Smooj has a 5% ABV and comes in Piña Colada and Strawberry Banana varieties. In May, the drink was even featured on The TODAY Show. Not long after, similar seltzer smoothie drinks emerged from Minneapolis-based Fair State Coop as well as Chicagoland's Phase Three Brewing Co.
Hold the booze
While many beer, wine and cocktail brands experiment with lower- and even zero-ABV options, seltzers have the benefit of already finding success in that segment to build off of. Sparkling water of the nonalcoholic variety is growing nearly as quickly as hard seltzer; Grand View Research pegged the global market at $29.7 billion in 2020, growing at a CAGR of 12.6% through 2028 to a market size of more than $75 billion.
One brand innovating in the nonalcoholic seltzer space is Chirp, which according to its own website, "loves sparkling water," but "felt there wasn't anything in the current market that delivered the bright, delicious flavor we wanted with the perfect amount of energy and no bitter taste." So, they created one, landing on sparkling "energy water" with 50 mg of caffeine derived from white tea, plus L-theanine. The sparkling waters come in flavors such as Watermelon, Golden Mango and Black Cherry, and each flavor boasts zero calories, sugar or artificial ingredients.
Hoplark, a beverage brand which began by making a canned tea and hops drink, branched into the sparkling water category by taking advantage of consumer demand for nonalcoholic alternatives to wine and beer. Their Hoplark Water is made with only two key ingredients—carbonated water and hops, with different varieties lending to different flavor options—and contains zero calories. In addition, all Hoplark waters are nonalcoholic, non-GMO, gluten free, vegan and Whole30 approved.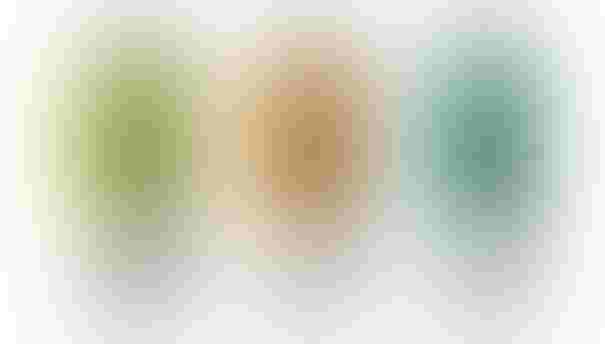 Larger players in the nonalcoholic seltzer space have also boosted their products to appeal to increasing consumer demand for functional beverages. Bubly, the sparkling water brand owned by PepsiCo, earlier in 2021 released its new Bubly Bounce line extension, which sees its usual seltzers bolstered with 35 mg of caffeine.  
It's not just caffeine finding its way into traditional seltzers, either. In June 2021, Angela Burroughs, co-founder of Tallahassee's Proof Brewing Co., launched a new line of nonalcoholic, CBD-infused seltzers under her new brand, the JoyFace Collective. Launched with two flavors—Lemon-Lime and Peach—JoyFace Collective claims to be the only nonalcoholic CBD seltzer brand in North Florida. In March, Beak & Skiff, an apple orchard and producer of ciders, spirits and wine, released the first USDA certified organic CBD sparkling water. Each 12-ounce can contains 20 mg full-spectrum hemp extract while remaining zero-calorie, sugar-free and gluten-free as well as Whole30 approved; it is available in two flavors: Black Cherry and Blood Orange. CarryOn, a new CBD sparkling water developed by Ocean Spray's Lighthouse Incubator, goes a step further, fortifying its sparkling waters with 20 mg CBD plus other functional ingredients like vitamins C and E as well as L-theanine. The brand offers two varieties—Relax and Recover, which are blueberry and citrus flavored, respectively. Both varieties clock in at 10 calories and boast no added sugar.
Join the club
For the beverage formerly known as club soda, the future remains bright. Seltzers and sparkling waters, either with or without alcohol, check nearly every box for today's consumer. They are low-calorie and perfectly suited for short ingredient lists. Their neutral base makes them ideal for real, natural flavors derived from fruits and botanicals. And, whether hard or not, sparkling waters enjoy a healthy halo, especially when compared to their usual counterparts, either sugary soft drinks and juices or higher-calorie beer.  
As summer 2021 unfolds and consumers seek to make up for lost time with friends and family, seltzers should continue to thrive. Or, as this New York Times headline from May 30, 2020, puts it, "It's Going to Be a Big Summer for Hard Seltzer." Brands new and old alike will continue to enter and innovate in this space, expanding the already growing list of attributes available in seltzer and sparkling water offerings. Increased consumer interest in immune health coupled with a growing understanding of the role digestion plays in it could mean pre- and probiotics are the next stars of the seltzer world. Or, as consumers return to work or school, and on-the-go convenience once again reigns supreme, perhaps protein and fiber will be the go-to seltzer functional boosts as sparkling waters become full-on meal replacements.
The possibilities are endless for seltzer and sparkling water. As long as brands continue to find new and exciting ways to make flavorful, refreshing, natural sparkling beverages—hard or soft, functional or otherwise—the market should see continued growth.
Subscribe and receive the latest insights on the healthy food and beverage industry.
Join 30,000+ members. Yes, it's completely free.
You May Also Like
---