Clean, booze-free beverages offer sober fun to social drinkers
Clean, booze-free beverages offer sober fun to social drinkers
Experts from three nonalcoholic spirit brands—Crab & Butterfly, Monday Spirits and Ritual Beverage Co.—talk consumer demands and top ingredients in this thriving space.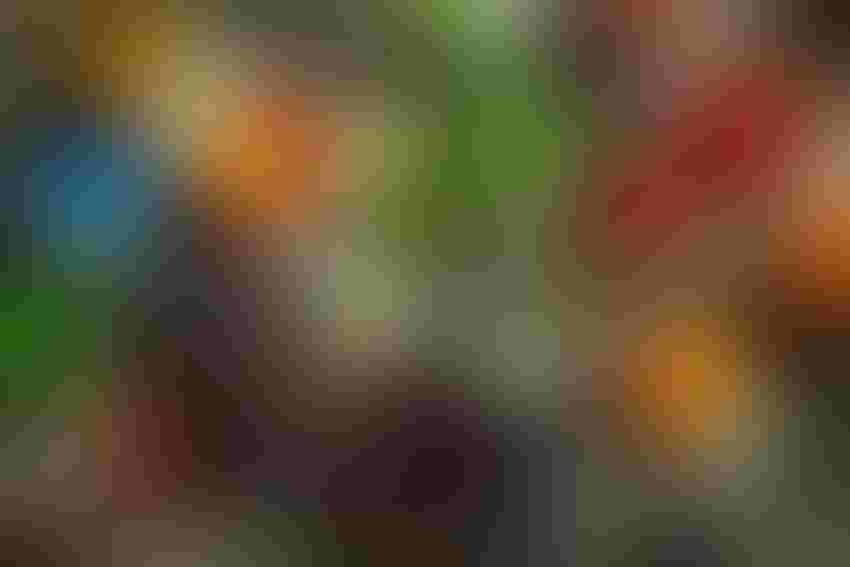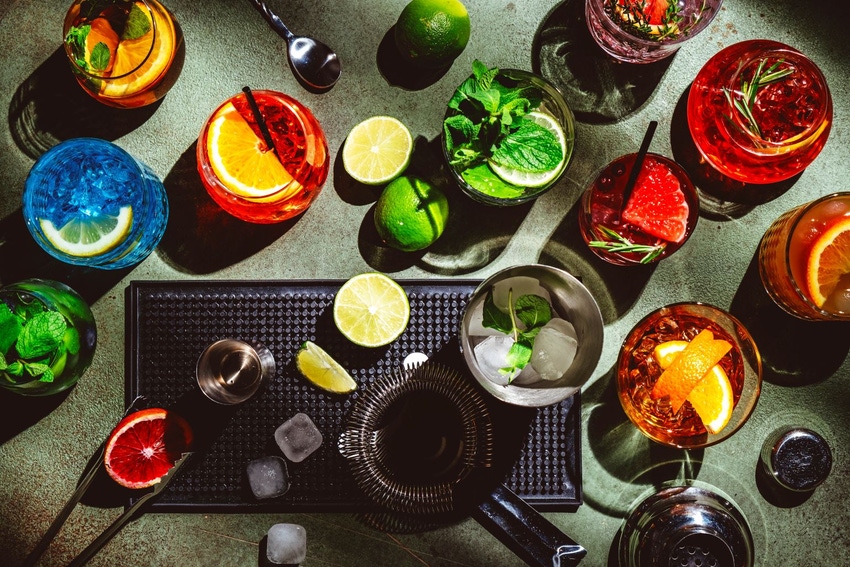 Dry January and Sober October were just the beginning. "Sober-curious" consumers are dipping their toes into the year-round spirit-free life at a rapid rate, driving the market for nonalcoholic alternatives like never before.
According to a NielsenIQ survey, 22% of consumers said they were cutting back on alcohol for a number of reasons: They were going out less, didn't crave it as much as they used to and wanted to live healthier lives overall.
The result in the marketplace? Consumers spent $3.3 billion on no- and low-alcohol beverages in 2021 at retail, Nielsen said. But it doesn't have to be all or nothing: Similar to how flexitarians drive growth of plant-based foods, the vast majority of spirit-free consumers (78%) also drink alcohol.
Here, experts from three nonalcoholic spirit brands—Crab & Butterfly, Monday Spirits and Ritual Beverage Co.—talk consumer demands, top ingredients and lingering challenges.
Food & Beverage Insider: What is driving consumer demand in clean, nonalcoholic spirits and mixers?
Brianna Halstead, co-founder, Crab & Butterfly: There are a lot of factors contributing to the rise of the nonalcoholic beverage market, but particularly an urgency to seek a healthier lifestyle resulting from the last few years of living through a pandemic. The nonalcoholic beverage market seems to be benefiting from loosening cannabis restrictions and is creating room for alternative ways of enjoying free time without using alcohol.
As Gen Z grows, we see an emphasis on healthier lifestyles and a more conscientious style of consumption. Additionally, this generation is confronting societal norms, such as alcohol consumption, that perhaps haven't been so directly addressed in the past. They view being sober as fun and acceptable. In the past, there has never been such a strong alternative lifestyle or roadmap to recovery for those who need it.
In some ways, the movement reminds us of the plant-food movement. Both were born out of a collective societal desire to go against the grain of the familiar and tired style of mass marketing products that aren't necessarily good for us or the planet. This opens space for smaller companies to compete in a new market before it is completely commodified by larger organizations. The competition is exciting because it helps lead to more and more creativity.
Chris Boyd, CEO, Monday Spirits: According to Nielsen, the nonalcoholic beverage category is the fastest-growing segment of adult drinks. Similar to the rise of plant-based meats and milk alternatives, consumers are taking control of what goes into their bodies and prioritizing their health more than ever before. Having a hard look at one's alcohol consumption is a natural next step on the journey toward a wellness-driven lifestyle.
For many who have taken a step in the nonalcoholic direction, they've come to realize modern nonalcoholic drinks actually taste good (this ain't your parents' O'Douls), giving consumers the flavor they seek without the negative effects of alcohol they're trying to avoid or take a break from. In other words, this category allows folks to truly have it all without alcohol, and that's enticing for a growing portion of the population.
Food & Beverage Insider: What ingredients are top of mind right now for clean mixers and spirit-free cocktails?
Marcus Sakey, founding partner, Ritual Beverage Co.: Clean is the key word there. Modern consumers are discerning about what they put in their bodies. For us, that means using only natural botanical essences, individually distilled to lock in the purest flavor, and blended to create intricate profiles. Ritual isn't alcohol with the alcohol removed; it's more like cooking, using the flavors key to traditional spirits to create a sophisticated alternative. Spirit alternatives are about having more, not having less.
Halstead: Similarly to fire cider, vinegars themselves are becoming popular as proxies for wine. The market is also seeing more herbal elixirs and tinctures, herbal tonic bars and small-batch CPG tonics, which have a variety of uses and can all be used in a myriad of beverage styles. Nonalcoholic "liquor" stores and apothecaries are popping up in cities and it's this collective group thought, centered around health, that is a major factor contributing to the overall growth of the market. Today, the desire to know more information about where our food and consumables are coming from is a priority for a much larger percentage of the consumer population.
The full version of this article can be found in the "Healthy beverages" digital magazine. Similar content is also available in our "Better beverages for everybody" issue.
Melissa Kvidahl Reilly is a freelance writer with over a decade of experience covering the natural products industry, from food and beverage to personal care, from research developments to market trends. Her work appears in a number of industry publications, including Natural Products Insider, Food & Beverage Insider, Natural Foods Merchandiser, Delicious Living and more. She lives and writes in New Jersey, and can be contacted at melissakvidahl.com.
Subscribe and receive the latest insights on the healthy food and beverage industry.
Join 30,000+ members. Yes, it's completely free.
You May Also Like
---