Early introduction to juice linked to higher sugar consumption later
Early introduction to juice linked to higher sugar consumption later
Introducing children to juice early in life may lead to more consumption of sugary drinks later in life, a new study indicates.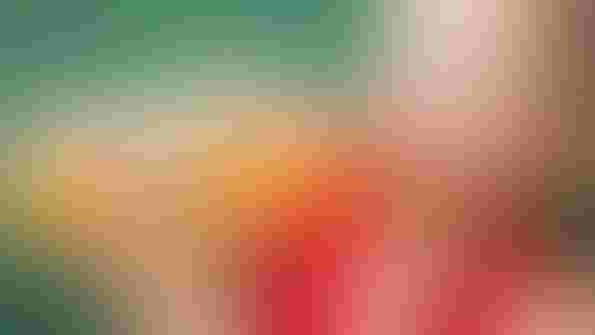 A 2020 survey sponsored by Gerber indicated 64% of parents worry about not providing their children with enough healthy food. FMCG Gurus surveys from 2019 show a similar concern, with 46% of parents saying they were unsatisfied with the overall health and well-being of their children and 40% concerned about their children's weights. And sugar is often the leading culprit behind these concerns, with FMCG Gurus data showing "half (51%) of parents identified hidden sugars in food and beverages as a major concern, and 69% expressed concern about the amount of sugar in food and drink products targeted at kids."
This is all to say that parents, especially of late, have shown a keen interest in what their children eat and drink and how it affects their health. With that in mind, a recent study may have parents thinking twice before introducing juice to their infants' diets (J Nutr. 2021 Nov 2;151[11]:3516-3523).
The study, published in the Journal of Nutrition, indicated that early introduction of juice into an infant diet may lead to increased consumption of sugary beverages later in life.
For the study, more than 4,000 U.S. mothers and their children were tracked from the child's birth through the age of 7 years old. During this time, data indicated about one-quarter of mothers introduced fruit juice into their child's diet before 6 months of age, about half between 6 and 12 months old, and another quarter did so after 12 months.
What the study found was that children introduced to fruit juice (which for the purpose of this study could mean "100% fruit juice, fruit punch, fruit juice drink, and other beverages") earliest in life (before 6 months old) were 50% more likely to drink more than the recommended amount of juice later in childhood than those introduced later. They were also 60% more likely to over-consume soda, and their daily water intake was lower than in those children introduced to juice later in childhood.
In addition, socioeconomic status was found to be a key indicator in how early mothers introduced their children to juice; mothers who introduced their children to juice earliest in childhood tended to be younger, minority women with lower household incomes and who were more likely to be on assistance programs, such as the Supplemental Nutrition Program for Women, Infants, and Children (WIC).
These results can impact children in myriad ways. For example, a recent study indicated that children with more nutritious diets tended to have better mental health outcomes. And links between overly sugary juices and soda and poor health outcomes such as obesity and diabetes are well-known. However, parents have been doing a better job of providing their children with healthy diets over the last two decades; from 1999 and 2016, the proportion of children with low-quality diets decreased from 77% to 56%, and the proportion of those with intermediate-quality diets increased from 23% to 44%.
As the threat of a global pandemic continues to loom large, expect parents to continue seeking more nutritious offerings for their children, especially when it comes to improving or replacing sugar-laden drinks and snacks.
Subscribe and receive the latest insights on the healthy food and beverage industry.
Join 30,000+ members. Yes, it's completely free.
You May Also Like
---