Energy drinks are taking the beverage industry by storm
Energy drinks are taking the beverage industry by storm
The caffeine-packed drinks are generating billions of dollars in revenue each year, prompting formulators to develop on-trend flavors using more natural and functional ingredients.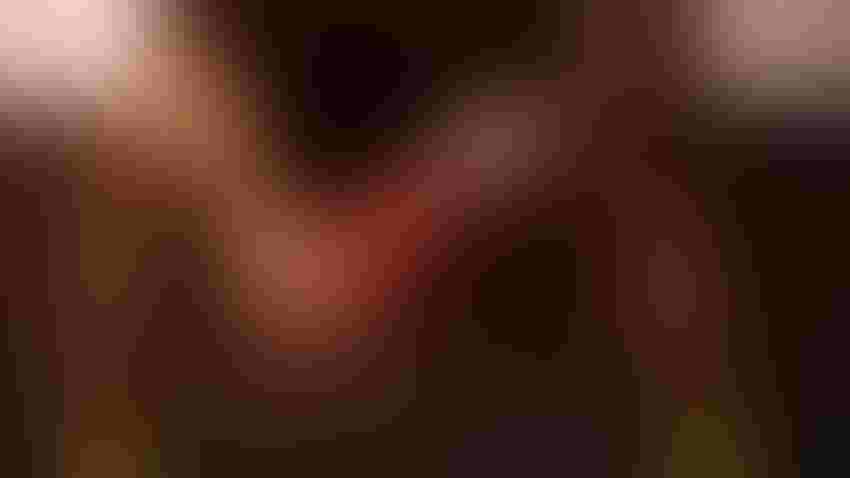 At a Glance
Energy drink sales grew by almost 15% in 2022.

Fruit blends and berries also experienced a surge in sales in 2022, prompting formulators to utilize them for beverages.

Reducing bitterness from caffeine in energy drinks is a top concern for formulators nowadays.
With Monster Beverage Corp. having recently acquired Bang Energy, energy drinks—as a category—appear to be almost monstrous, in terms of growth. This is especially true when looking at specific sub-categories, according to new proprietary research from SPINS.
In the "Natural Enhanced and Conventional" channel in the 52 weeks ending July 16, 2023, energy drinks racked up $6 billion in sales (up 14.1% in sales from 2022), while sales of fruit blends were $1.5 billion (up 9.9% in sales from 2022), and "other specific" berries posted sales of $48.16 million, up a whopping 40.3% in sales and 36.3% in units sold since 2022.
Guayakí Sustainable Rainforest Products, more commonly known as Guayakí, is one of many natural companies feeling the energy drink sales buzz. As an organic beverage company specializing in yerba mate drinks and energy shots, it's well positioned to deliver a natural rush.
Guayakí CMO Noelle Haley is not surprised by the strong consumer demand for a natural boost.
"Brewed with yerba mate and infused with real fruit juices and herbs, Guayakí offers a portfolio of energizing ready-to-drink [RTD] beverages and traditional loose leaf," she said. "Guayakí products are proudly sourced with regenerative, organic and fair-trade certified ingredients—never artificial sweeteners.
"Guayakí has an 85% share of the yerba mate category in the U.S. and is a certified B Corp that uses business as a force for good by supporting the environment, people and communities," Haley added.
Yerba mate is derived from the naturally-caffeinated leaves of a species of holly tree found in the Atlantic Rainforest of South America, which naturally contains a combination of caffeine found in coffee, theobromine found in chocolate and polyphenols found in green tea.
The elephant in the room: caffeine
For formulators, however, caffeine continues to be a signature driver in the category, while also being an ingredient for which bitter taste is somewhat of an albatross.
In a 2010 sensory study about energy drinks with functional ingredients, "high levels of caffeine in solution resulted in low ratings of fruity attributes and high ratings of bitter tea and fruit bitter attributes."
Merzi Amaria, president of Mack Flavor Ingredients in Riverside, California, recently commissioned a bitterness sensory test using four different waters following the preparation of illy espresso coffee.
The results? Four out of five sensory experts found the espresso produced using water from Canadian-based Walter Bauer Energy Design to be "good tasting, flavorful and the best tasting overall." The panelists note that this espresso expression "brings out the delicate flavor nuances in the beverage."
Why is reducing bitterness from caffeine so important for energy drink formulators and manufacturers?
"Many energy drink beverages utilize caffeine and other potent ingredients that are very bitter," Amaria said. "We developed an all-natural bitterness suppressor that works well to suppress these bitter notes prevalent in energy drinks. The beverages can then be flavored providing the desired profile intended, making them more palatable. The caffeine and other potent energy promoting ingredients are merely masked; the potency of these ingredients is not reduced or eliminated, however."
Since berry-based energy drinks are growing in popularity among formulators, Mack Flavor Ingredients recently began working on the development of beverage products utilizing various berry powders and concentrates from Denmark-based Asiros Nordic.
"We have also developed an all-natural, maltodextrin-free, high-fiber and low-calorie sweetener utilizing monk fruit and stevia," Amaria explained. "This low-calorie product is utilized in conjunction with our flavors to provide formulators with the ability to develop a 'no added sugar claim' berry product."
All in all, energy drinks as a category are booming, yet innovative companies are proving that these beverages do not need to be beastly to provide the health benefits that today's consumers seek.
James Gormley is an award-winning health and medical writer, editor and author and the head of Gormley NPI Consulting. He wrote the Supplement Insights column for Natural Products Insider from 2011-2017, and also served as editor-in-chief of Better Nutrition magazine and editorial director for VRM Media. Gormley is a writer and consultant for natural products industry companies and magazines.
Subscribe and receive the latest insights on the healthy food and beverage industry.
Join 30,000+ members. Yes, it's completely free.
You May Also Like
---