Functional beverage expands beyond caffeine jitters
Functional beverage expands beyond caffeine jitters
Functional beverages offer consumers tasty, convenient refreshment with protective and preventive properties, while avoiding pill fatigue.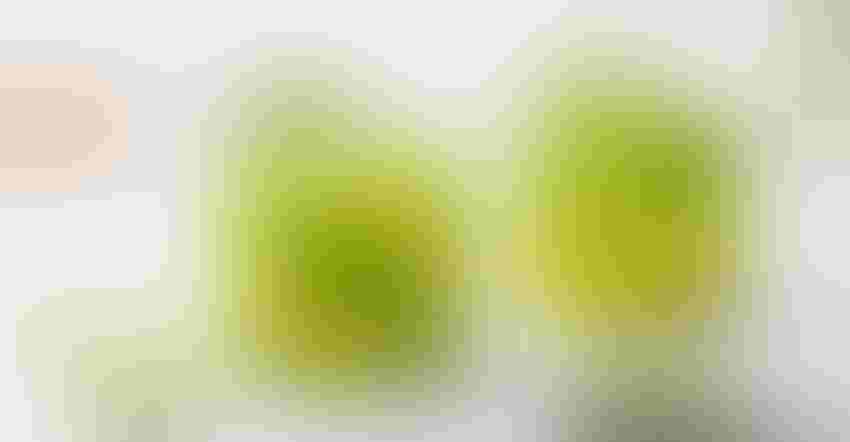 Functional beverages exert a near-gravitational pull on consumers both health-conscious and hedonistic for one simple reason: They make nutrition … well, simple. Just pop the top, insert straw (reusable, of course) and fill up with wellness.
At least that's the idea.
But if draining a bottle of lion's mane-pineapple-turmeric kombucha is all it takes to "awaken your mind with every refreshing sip," observed Brian Zapp, creative director, Applied Food Sciences (AFS), "here's the rub: Getting a gram of functional extracts into a beverage and actually having it taste great and stay stable is another story altogether."
Fortunately, it's a story that beverage brands are rewriting with every good-for-you launch—and two themes that keep showing up are ingredient innovation and research and development (R&D) ingenuity. As Zapp said, "Functional shakes, shots, coffees and more can really take off when done right."
Leaning into function
Of course, functional beverages aren't new. From chamomile tea to old-fashioned milk, some drinks have always struck consumers as natural vectors for nutrition.
What is new is the extent to which consumers are leaning into functional beverages—and functional formulations more generally—to bolster wellness.
"The pandemic really accelerated demand for functional products as concerns increased around immunity, digestion, cognitive health and more," said Rebecca Shurhay, marketing analyst, Flavorchem. "Consumers are embracing holistic lifestyles that encompass more than just diet and exercise, and they're turning to foods and drinks to address their needs."
Functional beverages address those needs better than most—and not by accident. As Mathias Toft Vangsoe, sales development manager, health and performance, Arla Foods Ingredients, put it, "It's a thriving sector. And while there're many reasons for that, to put it broadly, consumers seek products with protective and preventive properties, and beverages offer that in a convenient format."
Beverages are also more fun to gulp down than tablets or capsules. Thus, noted John Quilter, global proactive health technology vice president, Kerry, "Another big picture here is the growing demand for gaining health benefits from formats other than supplements."
To wit, proprietary Kerry research found 65% of U.S. consumers opted to get their functional perks from foods and beverages rather than pills—a decision that helped goose 2020 functional beverage sales to US$102 billion globally, per Euromonitor Passport, with a compound annual growth rate (CAGR) of 3.2% projected through 2025.
Diversifying sector
Also goosing growth is the sheer creativity the sector displays.
"We're seeing a lot of innovation," Quilter said. "In addition to relatively new formats like kombucha, detox drinks and waters with beauty benefits, more mainstream applications are incorporating functional benefits, too."
Witness energy drinks, where formulators are building in "a gentler, more natural functionality than the high-sugar, high-caffeine options that predominated traditionally," Quilter continued. "They're increasingly formulating with whole-food ingredients like ginseng and gingko biloba, which lends credibility as well as a cleaner label."
James Oliveira, account executive, ingredients division, Aiya America Inc., has witnessed green tea bloom as both an inherently functional beverage and—in its powdered form, matcha—natural energy boost. "Recent trends have shown increased interest in drinks that calm rather than cause jitters," he noted. "So matcha green tea is showing up in everything from smoothies and juices to shakes, energy drinks and more for its versatility and health benefits as a functional ingredient."
Coffee, the original energy drink, is surfing a similar wave. Shurhay considers it a fitting companion for functional adds like fiber, antioxidants, botanicals, adaptogenic mushrooms, probiotics and more—all of which "expand the category beyond the expected caffeine boost."
This excerpt is from a longer feature, "It's complicated: Managing the many facets of functional beverage formulation" in the "Raise a glass: Innovation in healthy beverages" digital magazine. Click the link to read on.
Kimberly J. Decker is a Bay Area food writer that has worked in product development for the frozen sector and written about food, nutrition and the culinary arts. Reach her at [email protected]
Subscribe and receive the latest insights on the healthy food and beverage industry.
Join 30,000+ members. Yes, it's completely free.
You May Also Like
---