Innovative beverage formulation: Complications and considerations
Innovative beverage formulation: Complications and considerations
When formulating new beverages, F&B brands have been observing consumer trends and sustainability initiatives to create better-for-you products.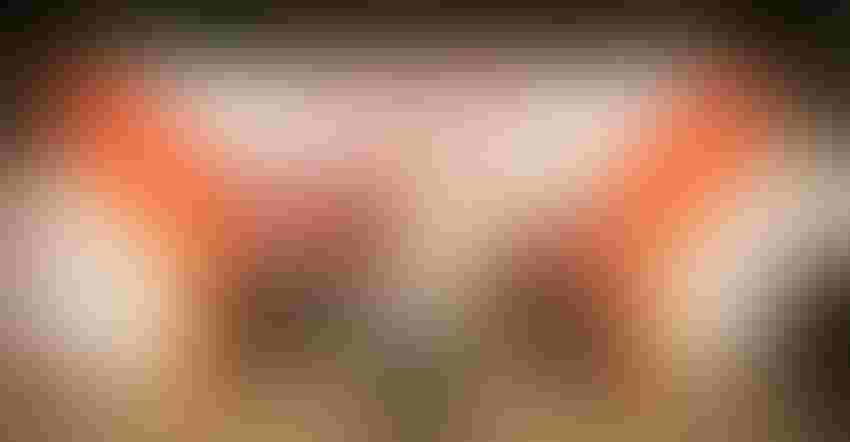 Beverage formulation that wins consumer loyalty takes a magical mix of art and science.
Andy Dratt, chief commercial officer at Imbibe, explained the challenges and solutions brands are facing, innovation opportunities in trending categories, and how to make the most impact in the marketplace at the SupplySide West 2022 Stage.
Four dominant consumer trends
Functional introduction, sugar reduction, plant-based "seduction" and sustainable production are four pillars that will continue to influence new product development for the next decade, Dratt said.
Consumers want more functionality in their food and beverage purchases, including vitamins and nutrients. Industry researchers found that 60% of consumers surveyed actively seek added functionality from food and beverage products.
Sugar reduction is a major goal of both consumers and companies—as 72% of consumers evaluated said they try to limit or avoid sugar entirely. In addition, major companies have pledged to reduce sugar in response to consumer demands and FDA limits.
"Plant-based seduction," as Dratt called the trend, is reflected in the 40% of consumers who bought plant-based protein or dairy alternatives in the last six months. United States retail sales of plant-based food grew by 6.2% last year.
Sustainability claims are also gaining traction with consumers, Dratt said. Industry researchers found that 55% of consumers are more likely to buy packaged food with a sustainability claim, and 42% said they would share with brands the added costs associated with sustainable production.
"We're going to see the death of plastics and single-use plastics," he said.
Ingredients that add value to consumers
In formulating functional food and beverages, Imbibe examined a variety of functional ingredients found across eight need-states that were easy for consumers to understand that added value and differentiation.
Those broad need states included energy, weight loss, sleep/relaxation, preventative health/immunity, cognitive function, gut health, beauty and sports performance/hydration.
"With consumer behavior, the more there has to be a tradeoff between taste and flavor, the harder it is to get good taste, the harder it is to get repeats," Dratt said.
Taste, however, remains a significant issue in food and beverage formulation, Dratt said. For example, high-performance athletes like ultra-marathoners are more willing than general consumers to consume ketone-based drinks and sacrifice taste to get sustained energy without the roller coaster ride of traditional energy drinks.
Product development and formulation
"Our job used to be making nothing taste like something," Dratt said. "More and more, our job is making something taste like nothing so we can make it taste like something else."
Overcoming taste impact, balancing taste versus function; the standard ingredient identity; meeting claim validation compliance; and accounting for degradation from heat present unique challenges.
"We or any other partner you that would work with to develop a product really needs to have a holistic understanding of—not just what you're trying to do," Dratt said. "But the bottle itself, the market it's going into, the desires of your marketing team and geography."
Dratt continued, "We believe very strongly believe that flavor modulation is a combination of science and art."
Winner of the New York Times Award for Outstanding Journalism, Kerra Bolton is a versatile storyteller across digital and traditional platforms and film. Kerra's work has been featured on CNN, Ebony, The Times of Israel, New Worlder Magazine, Eat Your World Blog and Now Magazine in Toronto. Her first job was in the world-renowned photography department in National Geographic magazine.
Subscribe and receive the latest insights on the healthy food and beverage industry.
Join 30,000+ members. Yes, it's completely free.
You May Also Like
---