Keeping kombucha market thriving in a cultivating market
Keeping kombucha market thriving in a cultivating market
Kombucha brewers face supply chain, formulation and alcohol concerns as more consumers are turning to the fermented probiotic beverage.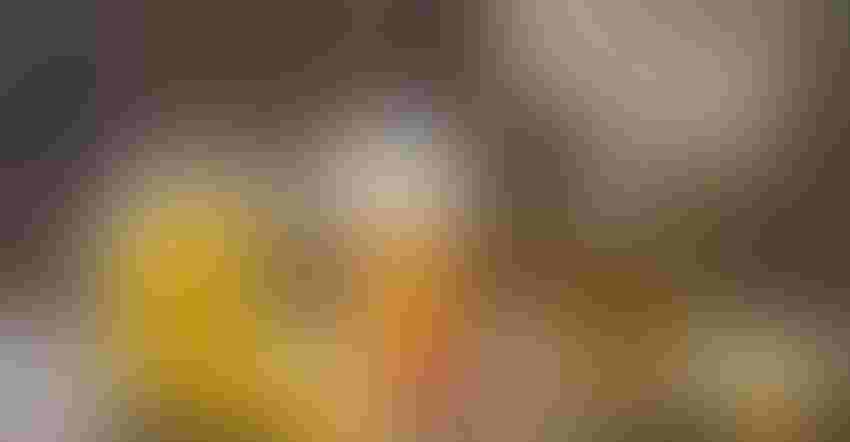 As a soda alternative that delivers probiotics and the health benefits of tea, kombucha is poised to gain favor among health-conscious consumers. While the fermented, tangy taste of kombucha is distinct, brands offer flavor profiles and formulation methods that encourage consumers to become loyal fans of specific offerings.
While studies have shown that kombucha has in vitro antimicrobial activity, and enhances sleep and pain thresholds in rats,1 and that it its polyphenolic content provides potent antibacterial activity against pathogenic bacterial infections,2 scientific research in humans is sparse. A 2019 review reviewed 310 articles, of which only one study reported the empirical results of kombucha in human subjects.3 But consumers don't seem to mind the lack of scientific evidence in humans, so it makes sense that kombucha brands invest in their operation rather than funding studies.
"Consumers see kombucha as a natural, 'better for you' beverage that is a more healthful alternative to carbonated soft drinks and traditional ready-to-drink tea," said Tom Vierhile, vice president, Strategic Insights, North America, Innova Market Insights. "Digestive, gut health and probiotic claims tend to be quite common for kombucha, and as consumer awareness of these benefits grows, it is helping kombucha gain traction with consumers."
Kombucha market rebound
Kombucha market growth since 2014 has been impressive, according to Vierhile. "Kombucha launches in the U.S. grew at a compound annual growth rate (CAGR) of 9.4% for the period from 2014 to 2018," he said. "As impressive as that is, kombucha launches are growing much faster globally, expanding at a CAGR of 37.5% for the period from 2014 to 2018."
SPINS data showed kombucha's dollar value is growing, but the growth is slowing. Growth in 2016 to 2017 for kombucha hit an impressive 197%, but slowed to 29% growth from 2017 to 2018, and hit only 4% growth from 2018 to 2019. SPINS data includes the natural and specialty gourmet channels, and conventional multi-outlet channel.
With US$600.6 million in sales, kombucha represented 85.8% of sales for the fermented beverage segment (52 weeks ending April 21, 2019), according to SPINS. "While the kombucha trend started in the natural channel, it has since gone mainstream with 26.4% growth in the conventional multi-outlet channel, becoming a mainstay with broad distribution," according to the April 2019 SPINS report "Functional and Enhanced Beverages."
Hannah Crum, president and founder of Kombucha Brewers International, a trade organization that promotes commercial kombucha around the globe, said she has seen an intense market growth of kombucha since her organization launched in 2014, even with the 2010 dip in sales when kombucha was removed from Whole Foods Market. "The market has grown from $1 million to $1.8 billion today," she said, explaining that those numbers are an agglomeration of SPINS data, Whole Foods Market and Costco sales, as well as kombucha sold on tap in restaurants and at festivals.
Alcohol kombucha concerns
The big hit to kombucha sales stemmed from an abundance of unwanted alcohol. In June 2010, unpasteurized kombucha was taken off the Whole Foods Market store shelves after samples of different brands showed alcohol levels were over 0.5% alcohol by volume (ABV), some hitting as high as 2.5% ABV. The U.S. Alcohol and Tobacco Tax and Trade Bureau's (TTB) regulation required that labeled non-alcoholic beverages must contain less than 0.5% ABV.
Numerous kombucha manufacturers voluntarily recalled their lines after conducting their own testing. Shelves stayed kombucha free while brands reformulated. Category leaders like GT's Living Foods were out of the market for months, smaller brands took up to a year to return, and others never recovered.
"There was no complaint, safety issue or federal recall," Crum remembered. "This was a withdrawal by Whole Foods Market where they had all the kombucha brands buy back their product, which was devastating and expensive. It was an intense blow to our industry, and it could have destroyed the industry, but as they say, 'no bad press.' It led to an increase in sales in the category because people are passionate about this product."
The market rebound was only possible because brands are taking alcohol limits seriously. Producers can use a variety of techniques to keep the alcohol levels low including cone distillation, microbial manipulation, filtration and other ethanol-control techniques. To demonstrate legal compliance, the Kombucha Brewers International Board of Directors recommends headspace gas chromatography combined with flame ionization detection (GC-FID) or mass spectrometry (GC-MS) from a lab that employs methods specific for kombucha.
The nature of fermented products means they will contain small amounts of ethanol. "As part of our commitment to radical transparency, we advocate that all our kombucha brands that produce a living product include language on their labels that it includes trace amounts of ethanol, so consumers can make an informed choice about consuming the product," Crum said.
Alcohol levels of commercial kombucha still affect the industry. Health-Ade and Whole Foods Market lost approximately $4 million in a class action settlement in March 2019 filed by customers who alleged the product contained more alcohol and sugar than stated on the label. GT's, also with Whole Foods Market, settled a similar class action suit in 2017 for $8.25 million.
Kombucha Brewers International is working on updating regulations to accommodate for the living beverage that may experience alcohol level creep. "We are trying to create a buffer zone for our producers," Crum said. "They are producing compliant kombucha that's leaving the facility at 0.4% or lower, but kombucha is living; it's still fermenting and continues to change in the bottle." The Kombucha Act (Keeping Our Manufacturers from Being Unfairly taxed while Championing Health Act) would update the Internal Revenue Code so taxes from kombucha would not start until it reaches 1.25% ABV. Crum said the 0.5% ABV limit was arbitrarily decided on after Prohibition. "It doesn't tie to any scientific study of where intoxication or inebriation occurs," she said.
The Kombucha Act was first introduced in 2016, and it got reintroduced in the 2019 Congress. Both attempts to pass were unsuccessful, but Crum said Kombucha Brewers International is waiting for the right tax law to reintroduce the amendment.
References
1. Greenwalt C1, Steinkraus K, Ledford R. "Kombucha, the fermented tea: microbiology, composition, and claimed health effects." J Food Prot. 2000;63(7):976-81.
2. Bhattacharya D et al. "Antibacterial Activity of Polyphenolic Fraction of Kombucha Against Enteric Bacterial Pathogens." Curr Microbiol. 2016;73(6):885-896.
3. Kapp J, Sumner W. "Kombucha: a systematic review of the empirical evidence of human health benefit." Ann Epidemiol. 2019;30:66-70.
Subscribe and receive the latest insights on the healthy food and beverage industry.
Join 30,000+ members. Yes, it's completely free.
You May Also Like
---