Navigating the coffee industry in 2021
Navigating the coffee industry in 2021
From e-commerce to the corner "all electric" café, the coffee industry continues to adapt to meet the needs and desires of millions of coffee consumers.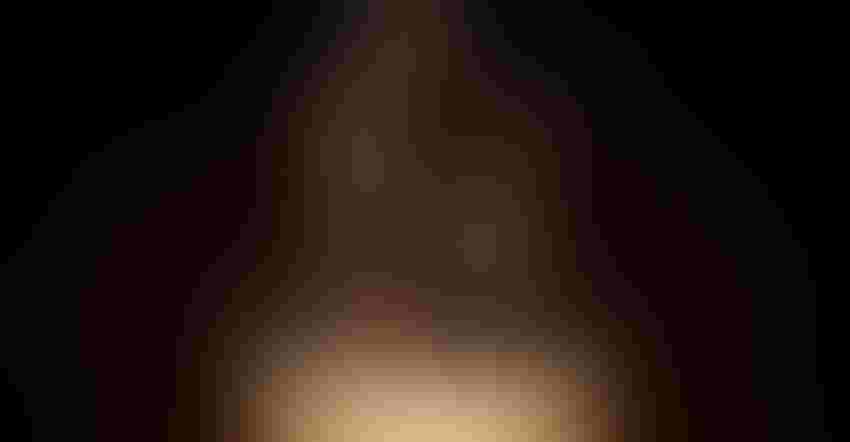 2020 was a monumental year for the coffee industry. Like many other sectors of business, COVID-19 forced the category to find new ways of operating and connecting with customers. And business adapted, creating pickup windows at coffee shops, building e-commerce sites for consumers to still have access to their favorite beans, taking on new ways of working to avoid co-workers getting too close (physically), and incorporating new cleaning regimens to try to help keep customers and employees safe. While the process was uncomfortable, it allowed the coffee industry to continue to serve communities, offering some semblance of normalcy for them—and business for itself.
The year and pandemic-drive shifts catapulted consumers to fall even more in love with e-commerce and delivery. In fact, according to an analysis by Digital Commerce 360, consumers spent $861.12 billion online with U.S. retailers in 2020, up 44% from $598.02 billion in 2019. It is simply more convenient and has become a new normal for many.
Between the shifts of the past year and the uncertainty of how COVID-19 might continue to play out, figuring out where coffee is headed can be challenging. All indications point to the need to focus on more permanent adaptations, sustainability and decreasing coffee's carbon footprint.
Retail transition, e-commerce
As expected, the coffee industry in 2021 will still be focused on operating around COVID-19. This time around, it won't be about cutting costs or uncertainty management. Rather, it will be about taking the lessons and adaptations from 2020 and applying them permanently, while still preparing for the unknown arrival of the post-COVID landscape of the (hopefully) not-too-distant future.
For retailers, 2021 will have a heavy focus on how to:
• Continue driving e-commerce.
• Roll out or improve order-ahead apps.
• Take more control over one's brand.
Businesses that have already pivoted to online and delivery have gained more market share, and those that continue to ignore these opportunities will continue to fall behind. In 2020, coffee shops took more control over their cost structure and focused on managing cash. This included more in-store coffee roasting, given its potential for more control, fresher product and lower cost. Innovative software within electric in-house roasters allows for customization of roast profiles, adaptability to the pounds of beans roasted based on sales, and decreased emissions as it directly correlates to the roast process and cutting out the step of transportation of roasted beans. The rapid increase of in-store roasting will only accelerate.
Sustainability behind the scenes
Beyond the tactics of building out businesses in a post-COVID world, the sustainability of coffee roasting will be more important than ever. In the U.S. alone, Americans drink about 400 million cups of coffee a day, making it one of the most consumed beverages in the nation.
Many of these consumers are starting to see through greenwashing in a way they didn't five years ago. Specifically, in the world of coffee roasting, a quiet but significant tide is rising against natural gas coffee roasting. In just 18 months, 46 municipalities from Berkley, California, to Boston have banned outright new natural gas lines.
The purpose of this ban is to reduce the carbon footprint of industry and retail, as natural gas consumption is one of the largest contributors to greenhouse gas emissions. This makes traditional, gas-powered coffee roasting more challenging and, in many cases, impossible. Businesses involved in the roasting of coffee will have to adapt rather quickly to electric roasting, as this rising tide will feel like a tsunami in the next few years.
Carbon footprint reduction
2021 will bring a growing awareness of just how big the carbon footprint of coffee is. It'll also bring about substantive actions to change it. Today, the transportation of hundreds of millions of pounds of green coffee from the tropics, to natural-gas-fired roasters, into noncompostable packaging has created one of the highest carbon footprint beverages. Historically, the coffee industry has rightfully focused energy on improving the lives of coffee farmers—which will continue—but a new chapter will open that is focused on reducing the incredibly high carbon footprint of coffee.
2021 may bring the first of many intentionally "all electric" cafes and restaurants that use electricity instead of available gas for everything from stoves to ovens to coffee roasters. That means 2021 could also bring the first carbon-neutral cafes.
Restoring the human connection
In-person interaction will have an even stronger appeal when it re-enters daily life. Cafes have always been a community center for people to connect with friends, family and co-workers. It was a natural step in the morning routine to stop in a local coffee shop and grab a cup of joe on the way to the office. This will no doubt return, stronger than ever, once the pandemic is over.
COVID-19 made the importance of human contact, connection and proximity more evident than ever—and the hope for returning to what used to be taken for granted is certainly on the horizon. Because of this, retailers will need to reinvest in the in-store experience, whether it be information on display, store design or in-store coffee roasting.
For many retailers, the in-store experience has been on the back-burner for the past year, and now is the time to start reconsidering how to invite customers back in and create the kind of atmosphere that will deliver not just coffee, but the best and most memorable experiences possible.
Nathan Gilliland joined Bellwether in 2017 as CEO, leading the company to transform the value chain of coffee from farm to cup. Bellwether makes zero-emissions, electric, commercial coffee roasters designed for coffee retailers. Gilliland is a veteran entrepreneur and leader in companies where technology meets sustainability. He chairs the investment committee of Evok Innovations, a venture fund investing in sustainable technologies; and was previously CEO of General Fusion, and president and co-founder of Harvest Power, an organic waste-to-energy company.
Subscribe and receive the latest insights on the healthy food and beverage industry.
Join 30,000+ members. Yes, it's completely free.
You May Also Like
---