Opportunities, trends across no- and low-alcohol drinks
Opportunities, trends across no- and low-alcohol drinks
F&B industry gurus Lynn Dornblaser and Jim Tonkin weigh in on what's hot—and not—with the nonalcoholic and low-alcohol drinks market.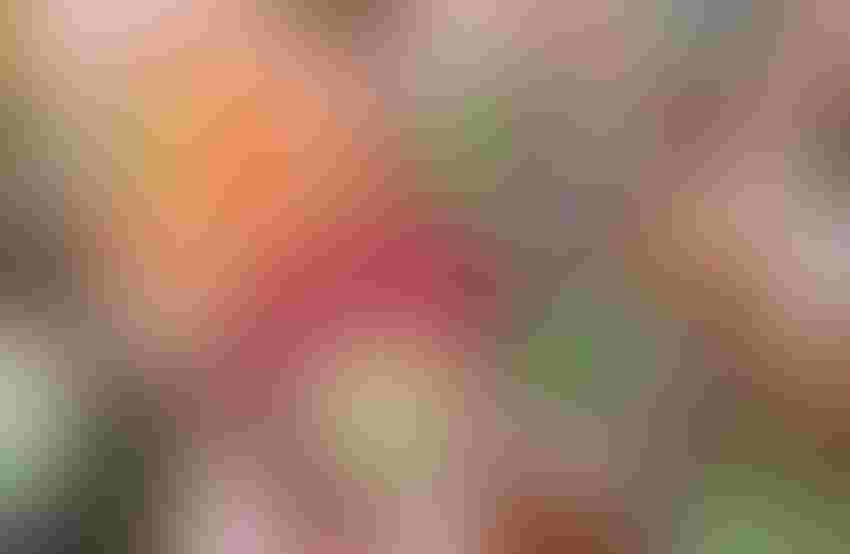 With no- and low-alcohol drinks gaining more popularity with consumers, Food & Beverage Insider talked with two industry experts—Lynn Dornblaser, the director of innovation and insight at global market research firm Mintel, and Jim Tonkin, founder and president emeritus of brand consultancy Healthy Brand Builders—to see what's hot in the space.
Food & Beverage Insider: How big is the low-ABV (alcohol by volume) and nonalcoholic beverage market today?
Lynn Dornblaser: There's a lot of opportunity for low- or no-alcohol alternatives for the U.S. market, and one of the reasons for that is younger consumers are the most interested in it. That's important because younger consumers are saying they drink less alcohol, so it's a huge opportunity to capture that part of the marketplace. Younger consumers are a key target because in general they say they're looking for healthier options across all types of products and they're more focused on their mental health. They specifically see alcohol having a role in that.
Jim Tonkin: Brands like Truly and White Claw are the larger players in the space, but there are a lot of regional and additional national players coming in regularly. The demographic of the consumer has been declining in beer and alcohol consumption. [Introducing these drinks] was a way to bring them back into the alcohol world—particularly as it relates to women. The demographic was clearly intended with this product to be female with its inception using the 12-ounce slim can. However, as Truly and White Claw became so ubiquitous and available in a lot of places like stadiums, a lot of males are drinking the products, too.
Food & Beverage Insider: Is this trend being driven by the desire to drink on the go and portability?
Dornblaser: I think it's the ease and convenience of having a single serve, and being able to have a variety of flavors. Think of the popularity of the flavored alcoholic beverages that come in variety packs, for example. You can choose your own adventure. That's absolutely essential these days across all types of products. Millennials go out of their way to seek out new flavors and try new things.
Tonkin: It's as much about portability as low-ABV. Those are the drivers. You can drink and it's not quite as much as a beer or something like that. If you drink three to four of them in a two-hour period, you'll feel good, but not get [drunk].
Food & Beverage Insider: What are the bigger trends in no- or low-ABV drinks?
Dornblaser: Great use of botanicals for flavor and function, but also use of functional natural ingredients like adaptogens, reishi mushrooms, etc. Anything that offers some kind of functional benefit, especially if it's naturally derived, opposed to classic energy drinks. The other thing is an interest in products that talk about anything environmentally responsible like packaging, where foods are grown, use of fruits and vegetables—anything that focuses on the good the product is doing for the environment. What also goes along with that are issues regarding ethics. The environment links to that, but also how workers are treated. That skews younger.
Tonkin: There's one coming that has traction and has been around a bit. It was called Owl's Brew. It's a tea-based product, and you mix the base with beer or your favorite alcohol. They came out with a new 12-ounce slim can called Boozy Tea, along the lines of these ABV products, but the additive is tea, so it's a healthier product. That's one I think has the potential to start a new craze by marrying two unnatural partners together, taking parts from liquor space and adding that to healthy products like brewed tea. There's a big audience out there for that type of product.
Ari Bendersky is a Chicago-based lifestyle journalist specializing in food, wine, spirits and travel. His work has appeared in the New York Times, WSJ magazine, Associated Press, Men's Journal, AFAR and Wine Enthusiast. Bendersky also co-hosted the Overserved podcast.
Subscribe and receive the latest insights on the healthy food and beverage industry.
Join 30,000+ members. Yes, it's completely free.
You May Also Like
---