Phosphoric acid at heart of class action litigation against Coca-Cola
Phosphoric acid at heart of class action litigation against Coca-Cola
Coca-Cola is continuing to defend itself against class action litigation over its labeling practices and the presence of phosphoric acid in its iconic soft drink. The Coca-Cola Co. Inc. remains mired in multidistrict litigation over whether it deceived consumers by representing that its iconic soft drink is free of artificial flavoring and chemical preservatives.
A Feb. 14 court decision, which partially granted a motion for class certification, could pave the way for a trial on the merits of the allegations against Coca-Cola, the world's largest beverage company. Coca-Cola, however, wants the U.S. Court of Appeals for the Ninth Circuit to overturn that class certification decision.
Coca-Cola recently moved to stay the litigation proceedings pending a ruling from the Ninth Circuit on its motion to appeal the district court's class certification order. But on March 26, U.S. District Court Judge Jeffrey S. White denied Coca-Cola's request for a stay. That means the multidistrict litigation, in which six cases were consolidated, will move forward despite Coca-Cola's petition to the Ninth Circuit.
Phosphoric acid: complicated question
The function of phosphoric acid, which is listed as an ingredient on Coke's labels, is an essential question in the years-long litigation. According to the plaintiffs, Coca-Cola has violated state and federal laws by failing to disclose phosphoric acid is used as an artificial flavoring and chemical preservative.
"Coca-Cola's concerted efforts to employ false and deceptive labeling practices to mislead consumers into thinking Coca-Cola is natural and healthy, when in fact it is neither, did not occur by accident," one of the lawsuits, filed in 2015 in the Northern District of California, alleged. "Rather, it was a response to changing consumer preferences, which were causing Coca-Cola, as well as other carbonated soft drinks, to lose market share."
Coca-Cola and several of its attorneys did not respond to requests for comment for this article.
The function of phosphoric acid is the type of complicated analysis that make a lawsuit less likely to be thrown out of court in the early stages of a litigation, such as on a motion to dismiss or motion for summary judgment, according to several attorneys who defend companies against litigation but are not involved in the Coca-Cola disputes.
These types of cases are attractive to plaintiff's attorneys "because it's very factual and complicated to understand oftentimes how an ingredient functions in a particular product," said Claudia M. Vetesi, a partner in San Francisco with Morrison Foerster LLP, who defends consumer class actions. "And sometimes, ingredients have multiple functions. Even if the primary function of an ingredient isn't intended, let's say, to preserve the product, sometimes it has an effect of doing that."
Now that a class has been certified, commercial litigator Christopher J.C. Waldon anticipates a lot of discovery on the issue of how phosphoric acid functions.
"Different manufacturers use phosphoric acid for different reasons," said Waldon, counsel in San Francisco with Venable LLP. "If it has some sort of impact on the taste, and is not natural like it's man-made, does that make it an artificial flavor? And that's a little bit more difficult question—possibly not one a scientist could answer."
Waldon suggested different kinds of evidence could be produced to answer the question, including, for example, an analysis of the properties of phosphoric acid and how the ingredient might help to preserve Cokes sitting on store shelves.
"That question—of what amounts to a preservative—is a question of fact as I understand it in this case," he said. "That is not necessarily going to be exclusively a topic for expert testimony."
'Deep pockets'
Bonnie Patten, an attorney and executive director of the nonprofit watchdog Truth in Advertising (TINA.org), said the litigation certainly poses risks for Coca-Cola.
"I'm sure plaintiff's counsel have gone after a company with very deep pockets, which can be a blessing and a curse in that they can afford to defend the lawsuit, but at the same time, plaintiffs know that there's money there to be had," she said. "Plaintiffs have made it this far, which shows they probably have a cognizable claim that they could possibly win on."
Without class certification, a company like Coca-Cola is defending itself against individual plaintiffs versus a class of potentially millions of consumers.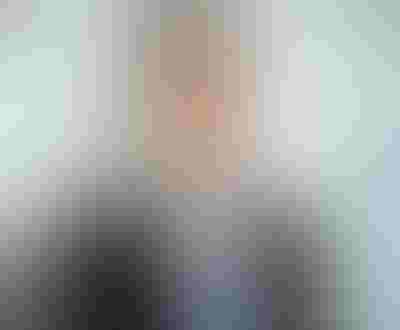 Christopher Waldon, a commercial litigator with Venable LLP
"Once the class is certified, obviously the scope of the case and the potential for a high damage award increases exponentially," Waldon remarked.
Asked whether class certification provides leverage to a plaintiff, Patten responded, "Absolutely."
"Once you hit the merits, then unfortunately people are going to see it differently, and you can never be guaranteed you are going to win that," she said.
In the multidistrict litigation against Coca-Cola, White denied the motion for class certification as to the common law claims, such as negligence, breach of warranty and unjust enrichment. However, he granted the motion (under Rule 23(b)(2) of the Federal Rules of Civil Procedure) for class certification regarding injunctive relief. That remedy is aimed to stop further alleged deceptive practices.
Coca-Cola said the judge certified a class of previous Coke consumers in seven states. 
Coca-Cola motion for stay
In its recent motion for a stay of the proceedings, Coca-Cola argued White misapplied the law in granting class certification.
"Here, the disputed ingredient, phosphoric acid, is and always has been disclosed on the label," lawyers for Coca-Cola explained in a March 3 memorandum. "Plaintiffs' assertion that they remain deprived of information about whether phosphoric acid is an artificial flavor or preservative is inadequate to confer injury, given that (1) they have not identified any actual facts about Coke that they are missing; and (2) they admit that they would consider purchasing Coke even if it is established that phosphoric acid is an artificial flavor or preservative under FDA regulations, so long as the product were properly labeled."
White, though, rejected Coca-Cola's assertion that he misapplied a Ninth Circuit decision and that his ruling was at odds with other district courts within the Ninth Circuit.
"[A] key factual dispute in this case is whether phosphoric acid is or is not an artificial flavor or preservative as it is used in Coke," he wrote in his March 26 order, denying a request for a stay. "Moreover, plaintiffs' challenges to Coke's labels are not limited to whether they comply with FDA regulations. Plaintiffs contend the labels are misleading because they suggest Coke does not contain artificial flavors or preservatives."
Money damages: no class certification
White's Feb. 14 certification order did not discuss or grant any class certification for the purpose of money damages. Calculating damages in litigation like the one facing Coca-Cola is complex and can lead to a judge determining plaintiffs have failed to meet the requirements for class certification under 23(b)(3) of the federal rules, attorneys said.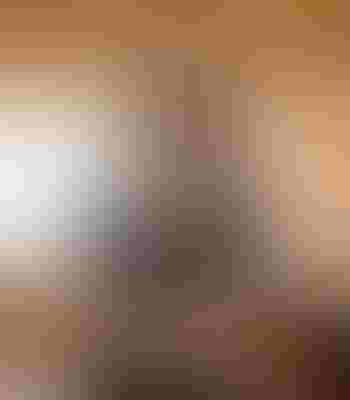 Claudia Vetesi, a partner with Morrison Foerster LLP
"Courts have often found that plaintiffs haven't really connected the dots" in establishing how much a consumer overpaid for a product allegedly mislabeled or falsely advertised, Vetesi of Morrison Foerster said. "It requires hiring economic experts and then looking at things that fluctuate like seasonality and competitor claims. That's actually a pretty complicated process to really explain and get the court to sign off on what the damages model is."
Waldon agreed calculating damages in class action cases like the ones brought by plaintiffs against Coca-Cola is a "very difficult" analysis.
"You're basically placing a premium on that particular part of the advertising or the labeling" that states there are no preservatives and no artificial flavors, he said. "To argue that that inquiry is the same for all of these class plaintiffs individually is an uphill battle. That is why plaintiffs typically face a lot of difficulty in getting classes certified under 23(b)(3) in these kinds of cases."
Even if a judge doesn't certify a class for money damages, Waldon noted parties to a lawsuit may reach an agreement in which a damages class is certified for the purpose of a settlement.
Reviewing labels, conferring with scientists
The Coca-Cola litigation is the type of case that functions as a reminder for companies to review their labels, said civil litigator Andrea Cox, a partner in Miami with Saul Ewing Arnstein & Lehr LLP. The lawyer also stressed it's important for retailers to evaluate their contracts with their suppliers to ensure appropriate safeguards.
"Even though this litigation hasn't come to a conclusion, it would be prudent to be looking at your own labeling and your supplier agreements to make sure that you are in a position where you could defend against a similar lawsuit," Cox said.
Plaintiffs who achieve success with class action litigation against a large company may seek to home in on smaller brands, the lawyer cautioned. "A company might think, 'I'm not Coca-Cola,' but that doesn't necessarily mean they wouldn't be a target," Cox said.
Asked what brands can learn from the Coca-Cola litigation, Vetesi cited the importance of brands comprehending FDA regulations and conferring with their scientists to grasp how their ingredients are functioning.
"It's important for the company to think about whether it's really worth having a statement like 'no preservatives' because … even if they can prove it at trial or summary judgment, it just means that you're potentially a target for a lawsuit," the litigator concluded. "And you have to pay all the litigation expenses to get to the point where you can prove that your ingredient functions the way that you stated it does."
Subscribe and receive the latest insights on the healthy food and beverage industry.
Join 30,000+ members. Yes, it's completely free.
You May Also Like
---