Study: Citrus opportunities abound in North America
Study: Citrus opportunities abound in North America
A new study by ADM found that 100% of the North American consumers surveyed are drawn to citrus flavors, which are bold and/or vibrant, particularly in alcoholic and nonalcoholic beverages.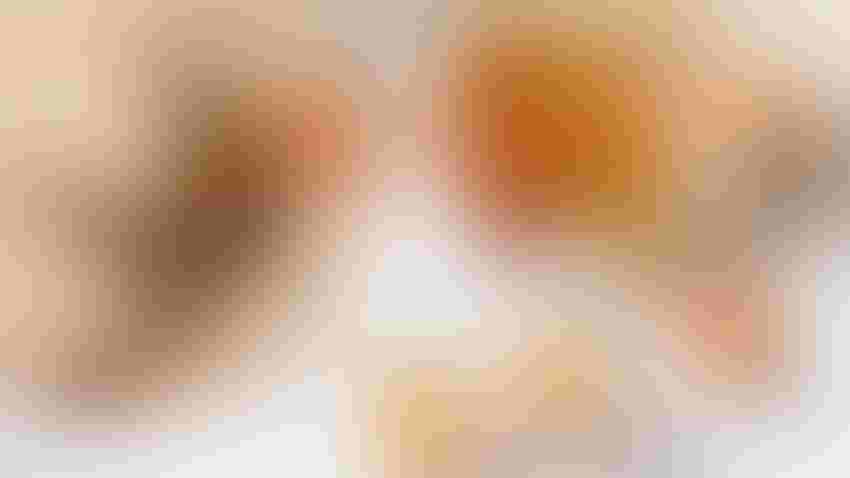 At a Glance
Citrus is trending amongst consumers, from classic, tangy profiles to innovative, floral, green and earthy notes.

Newer flavors, such as key lime, pink and ruby red grapefruits, mandarins, clementines and blood oranges, are trending.

Consumers are seeking these flavors in beverages like hard seltzers, ready-to-drink (RTD) cocktails and energy drinks.
A key theme for today's consumers is exploration, especially in their food and beverage choices. This taste for new discoveries is providing product manufacturers with a significant opportunity to bring intriguing flavor profiles to the fore.
While citrus is a well-known and loved group of flavor profiles, citrus is showing promising growth, with vast potential to adapt to consumer and occasion by emphasizing different notes—from classic, tangy profiles to unique, floral, green and earthy notes. Notably, recent market research from Markets and Markets' Food Flavors Market report predicts that the North American citrus flavors segment will have a compound annual growth rate (CAGR) of 3.84% between 2022-2027.
ADM takes a closer look at the preferences, perceptions and product possibilities of citrus flavors across regions through its recently conducted and unveiled Unfolding Citrus study. The study found that North American consumers are leaning into bold citrus profiles, gravitating to zingy notes that pack a punch. In fact, this new survey shows that 100% of U.S. respondents stated they are looking for bold and/or vibrant citrus flavor experiences.
Unique citrus varietals ripe with opportunity
The traditional citrus profiles of orange, lemon and lime still win with the majority of consumers due to their familiarity. Additionally, consumers are branching out to new flavors that put a twist on nostalgic tastes. This can be seen with varietals such as key lime, pink and ruby red grapefruits, mandarins, clementines and blood oranges prominently showcasing in different beverage category launches.
More adventurous and curious consumers are also paving the way for new product innovations featuring Valencia orange, Meyer and Sicilian lemons, along with yuzu, calamansi, finger lime and more. These varietals are fulfilling the desires of North American consumers who are looking to experience not only distinct, exotic and powerful citrus flavors, but profiles that are vibrant, fragrant and fresh, the report showed.
Libations and energy drinks in the limelight
North American consumers are especially looking for bold and vibrant flavor experiences in hard seltzers, ready-to-drink (RTD) cocktails and energy drinks. More than half (52%) of U.S. consumers noted they drink at least one alcoholic beverage (spirit, hard seltzer, RTD cocktail) on a weekly basis in the study.
Complexity and imaginative flavor twists are most likely to capture these consumers' attentions, making for memorable and exclusive flavor experiences while sipping on various alcoholic beverage offerings. The Unfolding Citrus study finds that acidic Tahitian lime and bitter pomelo are emerging in this space, further pointing to interest in bold citrus flavors in hard seltzers, RTD cocktails and other libations.
More than one-third (39%) of U.S. consumers surveyed are also frequently consume energy drinks. With desire for more energy on the mind, vibrant citrus notes that evoke invigorating and uplifting feelings will bode well with these consumers. Juicy and refreshing profiles also play well here, with thirst-quenching characteristics in energy drink offerings also an important quality. As such, the vivacious notes of emerging varietals like tangelo and bitter orange are starting to make their mark in this category, with consumers that favor these flavors also more likely to consume energy drinks.
Bringing full-bodied, citrus-flavored beverages to market while utilizing ingredients derived from natural sources takes a skilled formulation approach. Beverage brands that work with global partners with extensive flavor portfolios and innovative technology systems will make a splash with modern consumers' palates and preferences.
Jennifer Zhou is the global director of product marketing for flavors at ADM, bringing almost 20 years of experience as a creative and strategic business development professional in the food and beverage industry to the global nutrition company. She is passionate about creating emotional experiences for brands and products through a commitment to excellence and innovation through collaborative teamwork. Before joining ADM, Zhou—a Rutgers grad—served in previous roles, such as senior director of marketing and consumer insight for Robertet Group and beverage category manager at International Flavors & Fragrances.
Subscribe and receive the latest insights on the healthy food and beverage industry.
Join 30,000+ members. Yes, it's completely free.
You May Also Like
---