Sugar-free beverages are gaining momentum
Sugar-free beverages are gaining momentum
Beverages without sugar are seeing a boost in demand. Here's what the market for zero-sugar beverages looks like and what's on the horizon.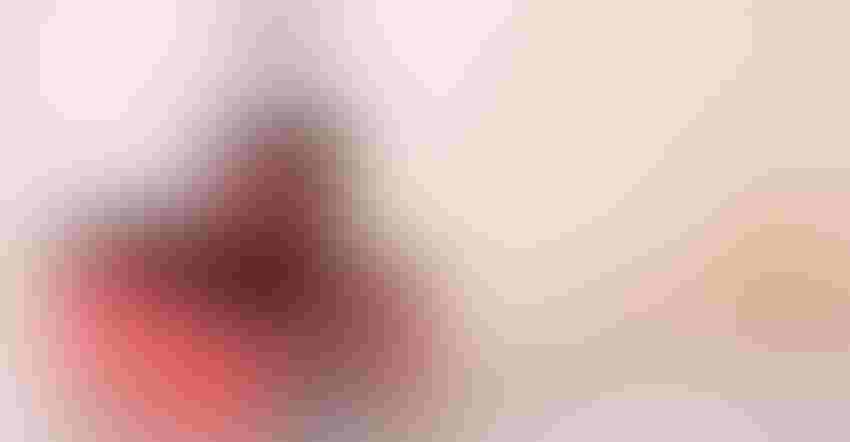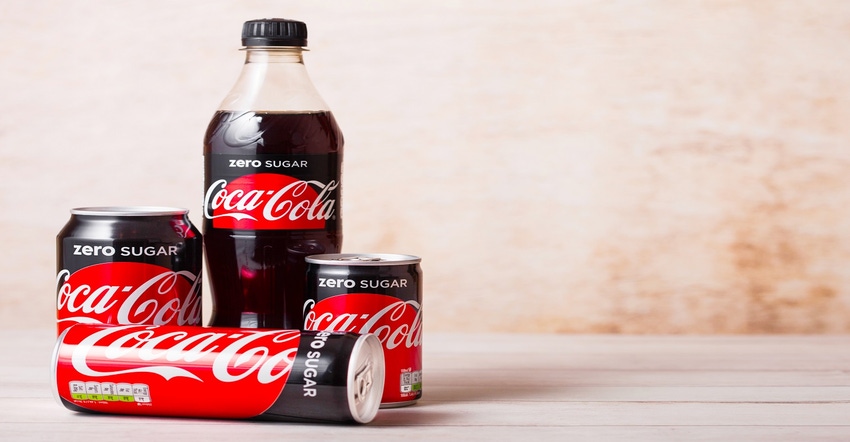 Shutterstock.com/ DenisMArt
A new report from Future Market Insights (FMI) predicts the global market for zero-sugar beverages will reach $13.2 million by 2033, up from just $3.3 million in 2023.
That growth, per FMI, represents a compound annual growth rate (CAGR) of 14.7% between 2023 and 2033. That's a slight uptick from the CAGR of 12.5% the category saw between 2018 and 2022.
Underlining the growth of the category are moves toward "zero-sugar" branding by beverage giants like Pepsi and Coca-Cola.
In 2017, Coca-Cola rebranded its popular Coca-Cola Zero soft drink under a new name: Coca-Cola Zero Sugar. The company said in its Q2 2022 results that Coca-Cola Zero Sugar continues to grow across all territories and markets.
In January 2023, Pepsi unveiled a reformulated version of its Pepsi Zero Sugar soft drink with a new sweetener system that delivers "a more refreshing and bolder taste profile than the previous Pepsi Zero Sugar varietal," the company said in a statement.
Monster Energy, too, jumped on the zero-sugar bandwagon with the 2023 launch of its Monster Energy Zero Sugar.
According to FMI's market research, premiumization is one factor driving interest in zero-sugar drinks. The report indicated a "discernible trend" toward intake of sugar substitutes and natural food additives, adding that consumers are "increasingly choosing beverages with all-natural ingredients and no added sugar."
"People love sweetened food and drinks and delight in the new flavor experiences that these products deliver," Soumya Nair, director of global consumer research and insights at Kerry, explained. "But that is precisely where things get complex."
Proprietary research from Kerry shows the vast majority of consumers (77%) said the type of sweeteners used in beverages and foods are extremely important to them. Increasingly, they're looking for natural sweeteners, Nair noted, with artificial sugars becoming "less favorable choices."
"Consumers are now questioning the amount of sugar in their food and drinks and the ingredients used to replace and displace sugar," she said.
Maddie Steitz, CEO of Maddie's Natural Sweetener, pointed to two rising priorities for beverages sans sugar: healthfulness and naturalness.
"Consumers used to want zero calorie or low calorie, and that's all that mattered," Steitz said. "Indulging in cravings but cutting calories because that was the common understanding of how to be 'healthier.' Now, we have more informed consumers that have done their research."
She cited brands that use sugar alcohols like maltodextrin and erythritol to add bulk to low- and no-sugar products. These ingredients, while popular for the functional attributes they lend, can cause bloating, gas and other digestive effects—all of which consumers are keenly aware of, she explained.
Maddie's Natural Sweetener is a blend of coconut nectar, monk fruit extract, stevia leaf extract and a proprietary natural flavor. The sweetener was developed "with beverages in mind," Steitz said, and will be released in a matcha latte product by Tenzo.
Rachel Adams joined Informa's Health & Nutrition Network in 2013. Her career in the natural products industry started with a food and beverage focus before transitioning into her role as managing editor of Natural Products INSIDER, where she covered the dietary supplement industry. Adams left Informa Markets in 2019.
Subscribe and receive the latest insights on the healthy food and beverage industry.
Join 30,000+ members. Yes, it's completely free.
You May Also Like
---