The future of nonalcoholic and low-alcohol beers
The future of nonalcoholic and low-alcohol beers
Nonalcoholic and low-alcohol beers are booming in the beverage industry, and careful consideration is taken on the ingredients used to offer a similar experience to that of alcoholic beers.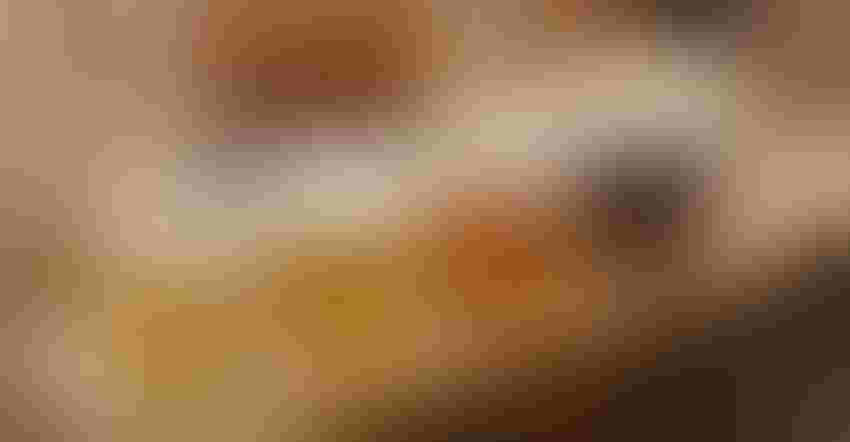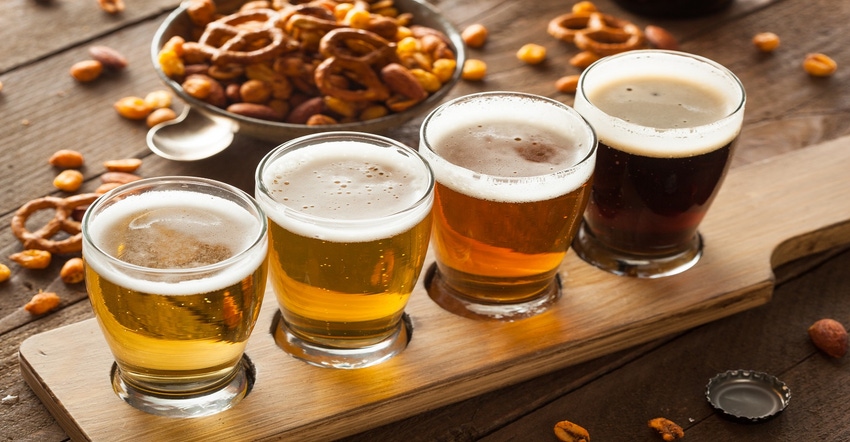 In 2023, revenue in the nonalcoholic beer segment is expected to reach $6.51 billion, according to online market research firm Statista, while the market is expected to grow at a compound annual growth rate (CAGR) of 6.93% from 2023 to 2027.
With an eye on healthier, safer drinking alternatives, more consumers are turning to nonalcoholic beer, according to Global Market Insights (GMI). The research firm projected that by 2032, the market could exceed $40 billion.
Alcoholic beverages, such as liquor, wine or beer, were consumed by 60% of U.S. adults in 2021, according to global research firm Gallup. That's down from 65% in 2019, when data was last tracked. The weekly number of drinks Americans averaged also declined from 4% to 3.6%.
"Do I think [nonalcoholic beers are] going to disrupt the beer industry and throw us all under the bus? No," Dana Garves, CEO and senior beer chemist at the BrewLab, said. "I think that the reason nonalcoholic beverages have become so popular is because the younger generations are much more health conscious and are seeing the effects of alcohol usage on their parents.
"If anything, it's really giving brewers a chance to get creative and create a new product, using different ways to remove alcohol or not create it in the first place. I think that creativity actually helps [the product] flourish," she added.
Of course, as with any beverage, there's the matter of popular flavors and ingredients among nonalcoholic offerings. Citrus flavors are popular across the entire craft beer category, according to Jeanene Martinez, director of applications at T. Hasegawa USA, a producer of flavors and fragrances. Flavors like orange, lime and grapefruit hit the spot, while consumers also have a soft spot for pineapple, peach and forest fruits. They're also seeking "more exciting" ingredients with global origins, such as yuzu and Japanese iyokan, Martinez noted.
Flavor aside, some nonalcoholic craft beers are watered down, making it especially incumbent upon brewers to maintain that and flavor. But how?
"Our equalizer uses a low-pressure vacuum to gently separate the beer into a nonalcoholic beverage like beer and a filtrate—hard seltzer base—that a brewery can flavor to finish and serve," Alex Wegehaupt, operations manager at ABV Technology, explained. High-pressure membrane systems push the alcohol out of the beer in a series of cycles through different-sized membranes, depending on the style of beer, he said.
"The equalizer is the company's two-stage vacuum separation skid," Wegehaupt maintained. "We designed and built the proprietary machine to make nonalcoholic beverages from fully fermented beverages—beer or wine–on a craft scale, with a minimum input volume for operation being only half of a beer barrel, or 15 gallons."
There are also ingredients used to achieve the same flavor, texture and color—or close as possible—to that of their alcoholic counterparts. The key to authenticity in nonalcoholic craft beers, however, is following the same development process as alcoholic beer formulations and leveraging the latest technology to replicate the rich flavor, bitterness, "and even burning sensation that consumers expect in craft beer," Martinez explained. Ingredients like fruit and coffee aren't just important, "they're the focal point of many nonalcoholic beers."
Lastly, the nonalcoholic beer category is coinciding with the rising popularity of functional botanicals. With ingredients like ashwagandha (Withania somnifera), Asian ginseng (Panax ginseng), Lion's mane (Hericium erinaceus) and Rhodiola rosea, Garves said including herbs or botanicals into beer "just creates a larger variety of beers we get to drink."
That said, additives aren't always simple to formulate. Generally speaking, she continued, "You can't mix two substances into one. In theory, you might be able to put those into a nonalcoholic beverage, but among commercial breweries, it's going to be difficult to get around some of the regulations on a number of options."
Lynette Marrero, a New York City-based bartender, mixologist and MasterClass instructor, observed that Lion's mane is usually combined with spices, while spice-forward chai is often paired with functional ingredients like L-theanine for focus. In the beer family, Lion's mane pairs well with deep chocolatey aromas found in a stout. "Ashwagandha has some acidity, so I prefer the mushrooms for a simple taste," she said.
Chuck Green (chuck-green.com) is an experienced journalist who has contributed to several dailies, weeklies and specialty publications. He has covered various industries, including finance and banking, food and beverages, and real estate and sports.
Subscribe and receive the latest insights on the healthy food and beverage industry.
Join 30,000+ members. Yes, it's completely free.
You May Also Like
---