Barry Callebaut lays out chocolate trends for 2021 and beyond
Barry Callebaut lays out chocolate trends for 2021 and beyond
What's next for the confectionery market? Chocolate giant Barry Callebaut's 2021 trends report offers a look.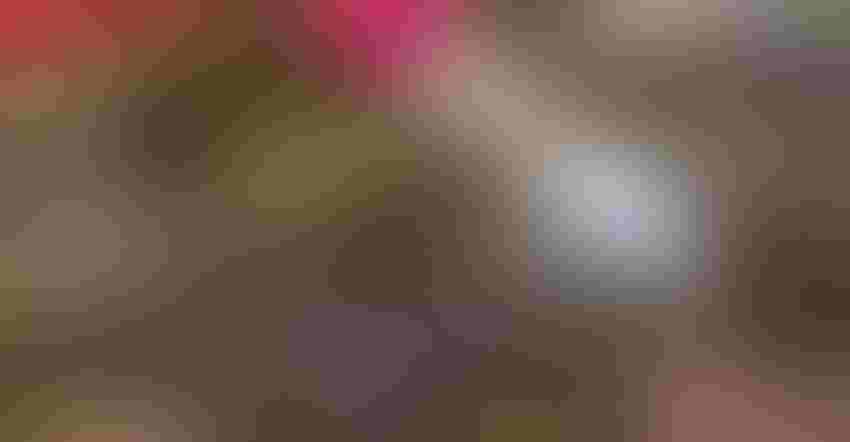 Chocolate is a treat as old as time, dating back thousands of years and taking every form one can imagine. But even a classic indulgence goes through phases and makeovers, taking new forms as consumers demand more exciting formats, flavors, textures and more. Knowing what consumers may be seeking next is key to getting ahead in this crowded market, and the Top Chocolate Trends 2021 and Beyond report from Barry Callebaut—one of the world's largest chocolate producers—could indicate what that next trendy treat may be.
According to Barry Callebaut, North America is the No. 2 chocolate market in the world, worth over $23 billion. Euromonitor predicted the market is only set for further growth, with an expected 3.5% compound annual growth rate (CAGR) in value between now and 2025, and a 1.1% CAGR in terms of overall volume in that same time period. All of that is to say, chocolate in North America is a big business, and primed to get bigger.
The report from Barry Callebaut identified three major themes consumers are looking for in their chocolate: nostalgia, celebration and variety. Given most consumers in North America have spent the last year cooped up at home—with little cause to celebrate and certainly very little variety—a longing for the good old days is hardly surprising. And, with 72% of consumers agreeing treats are an important aspect of emotional well-being, turning to chocolate to escape for a moment is all the more important.
Somewhat paradoxically, while consumers crave nostalgic flavors, they are also seeking new and exciting ones. More than half (55%) of consumers said rare and unique flavors make chocolate more exciting, and 71% want new and exciting chocolate experiences. That excitement isn't limited to just taste, either; half of Gen Z consumers post their food on social media, meaning exciting formats, colors and textures are just as important as taste when it comes to standing out online.
According to the Callebaut report, consumers are also seeking chocolate treats that offer more than just indulgent taste and hashtag-able colors; they want their chocolate to do something for them as well. That can come in the form of guilt-free chocolate made without animal products; new launches in the snack bar/chocolate confectionery category with vegan claims rose 23% over the last two years. Or it can mean packing extra functional ingredients like protein; 32% of consumers said protein content is an important factor in their purchasing decisions when buying chocolate.
That guilt-free association some consumers look for in the form of vegan confectionery is also seen when it comes to sustainably sourced chocolate. Half of consumers reported valuing transparency in terms of ingredients and supply chain, with 39% saying it influences their purchasing decisions.
And finally, of course COVID has had a direct impact on consumer behaviors. More than half of consumers (58%) acknowledged they are snacking more since COVID, with large majorities agreeing snacks are a way to treat themselves (76%) or break up their day (63%), and two-thirds (66%) keeping more snacks on hand than pre-pandemic.
The Barry Callebaut report makes it clear that consumers want excitement and indulgence when they treat themselves with chocolate, and that in a pandemic environment, they want to be able to do so with less guilt. Brands emphasizing both classic, nostalgic flavors as well as new and exciting ones will continue to do well, and can only improve their standing by offering ingredients with added benefits—especially those sourced ethically and sustainably.
Subscribe and receive the latest insights on the healthy food and beverage industry.
Join 30,000+ members. Yes, it's completely free.
You May Also Like
---