Overcoming the challenges of pectin-based gummy formulation
Overcoming the challenges of pectin-based gummy formulation
Soft confections such as gummies often use gelatin, but the vegan alternative pectin has emerged as a tricky but effective alternative.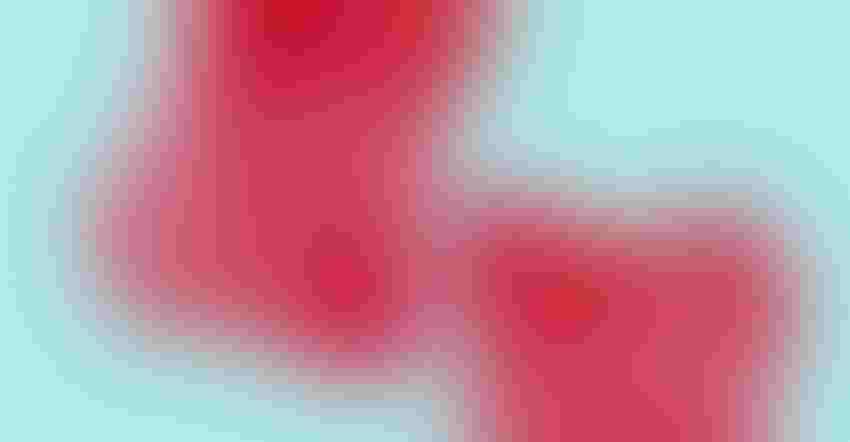 Shifting consumer preference toward reduced-sugar, fiber-fortified and plant-based options has disrupted every food and snack category. These parallel trends have brands scrambling for ingredients to meet the clean label expectations of a growing segment of health-conscious consumers.
Pectin has emerged in recent years as a preferred vegan choice among confectioners for replacing gelatin—an animal-based product—in popular soft confections such as gummies.
While gelatin makes up 23% of global usage of nonstarch hydrocolloids and pectin only 3%, a report from IHS Markit indicates the plant-based gelling agent is gaining scientific support and overwhelming consumer interest for its vegan-friendliness and potential health benefits. Pectin has preferable sensory characteristics and label appeal for confectionery applications positioned for the health-oriented consumer.
Despite pectin's appeal, multiple conditions must be met simultaneously for it to set properly at the right time and place during commercial processing. Therefore, when switching from gelatin to pectin, thoroughly appreciating the difference between the two is important—and more specifically, understanding the challenges associated with the production of pectin-based gummy candies.
Fluctuations in temperature, percentage of solids and pH can cause pectin-based formulations to set too early, form a weak gel or fail to set at all. For pectin to set properly, three conditions must be met:
• Depositing temperature should be 180° F
• The final pH should be in the 3.4-3.6 pH range
• The solids percentage should be within 78-82 Brix
Whereas gelatin can be re-melted if it fails to properly set, inconsistent gelling in pectin results in entire production scrap. Tight control over gelling parameter variability is required to minimize production scrap and delays, which could be very costly and wasteful for the manufacturer.
While depositing temperature and solids percentage are easier to control, controlling the pH often can be overwhelming—especially in the presence of flavors, coloring agents or actives that impact the pH differently in the formulation. More control over pH can be achieved by buffering salts that stabilize the pH within the setting range.
This article was excerpted from a longer feature in the "Sweets & snacks: Formulating for the mindful consumer" digital magazine. Click the link to read the full piece.
Over the past several years, Mohammad Emami has been working in various functions in the food and beverage industry, such as research and development (R&D), quality assurance (QA), operations and marketing roles. Today, he is senior product manager at Bartek, contributing to the company's key growth initiatives for malic and fumaric acid within the food, beverage, and health and wellness markets. Emami's previous roles were with GLG Life Tech Corp., The Oppenheimer Group, and Comensoli Foods.
Subscribe and receive the latest insights on the healthy food and beverage industry.
Join 30,000+ members. Yes, it's completely free.
You May Also Like
---