Demands for flavor, organic dairy drive growth of the butter market
Demands for flavor, organic dairy drive growth of the butter market
Churn Foods, an emerging CPG brand offering grass-fed flavored butters, taps into two key trends affecting the butter category.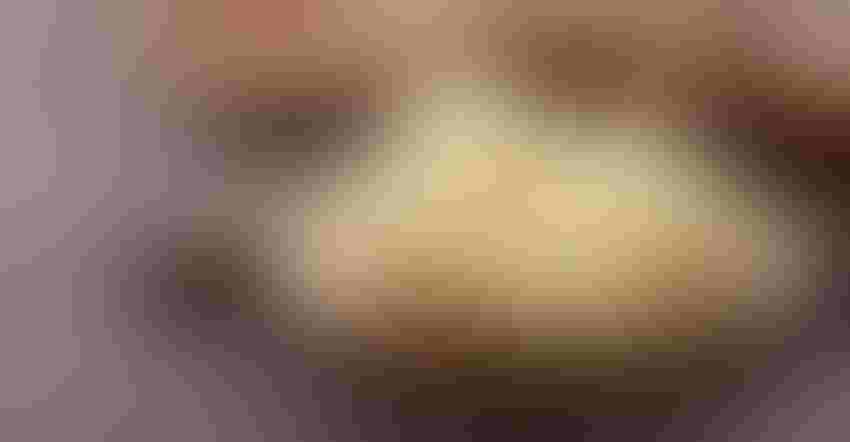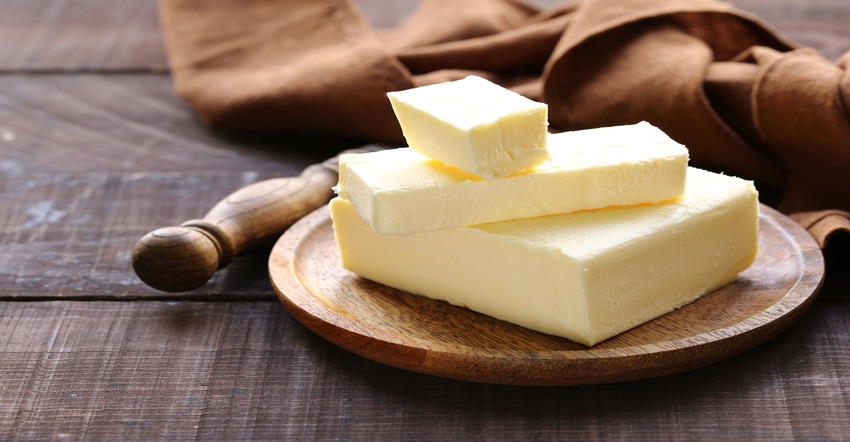 According to a report by Fortune Business Insights, the global market for butter is projected to reach $49 billion in 2028, up from $37 billion in 2021. A number of trends are impacting the category's growth, including increasing demands for flavor.
Churn Foods is a line of flavored, organic butters that launched in 2020. The company's goal, per founder and chef, Michael Tashman, is to help home cooks create restaurant-worthy meals at home while simplifying the cooking process.
"When cooking, many consumers use butter and various flavor-enhancing seasonings and ingredients," Tashman said. "Our products offer home chefs the simplicity of adding just our gourmet compound butter to dishes, letting the butter do its thing or giving consumers the freedom to be creative with new flavors in the kitchen."
Several factors are impacting the butter market, including growth of lactose-free butter products and plant-based butter alternatives, according to market research firm Mordor Intelligence.
Also driving the butter category, per Mordor, is growing demand for flavored butters like those produced by Churn Foods.
Flavored butters enable consumers to create more exciting meals without increasing the complexity of meal preparation—a perk that was highly sought during the Covid-19 pandemic when lockdowns limited access to restaurants, prompting more families to cook their meals at home.
The trend is underlined by Fortune Business Insights' report, which showed the global butter market in 2020 saw a 22% higher growth than the average growth between 2017 and 2019, driven in part by increased baking and cooking by consumers during Covid-19 lockdowns.
"For most Americans, the butter they are familiar with is sweet cream butter," Tashman said.
Churn's butters come in nine flavor options: Garlic & Shallot, Truffle, Cacio e Pepe, Everything, Miso, Maple & Cinnamon, Black Garlic, Pesto and Bruschetta.
Sweet cream butter, Tashman noted, represents the lion's share of butter produced and sold domestically, with big brands like Land O'Lakes and Challenge claiming most of the market share.
"'Sweet cream' or fresh cream is faster to produce than a cultured or slow-churned butter, enabling it to be more scalable and consistent," Tashman explained. "Sweet cream butter is typically a product with a more neutral flavor, lighter texture and lower butterfat."
Butters made with a higher fat cream inherently yield "more dense flavor/texture," he said. Churn's finished butters are 84% butterfat.
"When consumers use compound butters made with European-style butter, like Churn, they will experience a more flavorful taste and have a better cooking result, as this butter will melt better (the more fat, the less buttermilk/milk solids, which is what burns fastest) and maintain its flavor when added to a hot pan," Tashman maintained.
Churn's butters are also made with organic milk from grass-fed, California cows.
Growth of organic dairy products is expected to exceed that of the overall butter market nearly three-fold, market data from Statista shows. The market research firm's data also reported a compound annual growth rate (CAGR) of 14.2% for organic dairy in North America between 2016 and 2022 was 14.2%. Between 2021 and 2028, the global butter market is expected to grow at a CAGR of 4.1%, per Fortune Business Insights.
"Open pasture time and natural grazing allow the cows to roam freely, making for high-quality milk," Tashman said. Using milk from grass-fed cows improves the butter's nutritional profile to yield products with more omega-3s, vitamin K2 and beta-carotene compared to conventional butters.
Another benefit to using milk from grass-fed cows: better flavor. "The higher the quality of milk and ingredients, the better tasting the butter," Tashman said.
Rachel Adams joined Informa's Health & Nutrition Network in 2013. Her career in the natural products industry started with a food and beverage focus before transitioning into her role as managing editor of Natural Products INSIDER, where she covered the dietary supplement industry. Adams left Informa Markets in 2019.
Subscribe and receive the latest insights on the healthy food and beverage industry.
Join 30,000+ members. Yes, it's completely free.
You May Also Like
---