The biggest opportunities to drive sustainability in the olive oil sector
The biggest opportunities to drive sustainability in the olive oil sector
Olive oil producers are advised to take actions toward social sustainability, economic sustainability and the environmental sustainability of their supplying olive groves.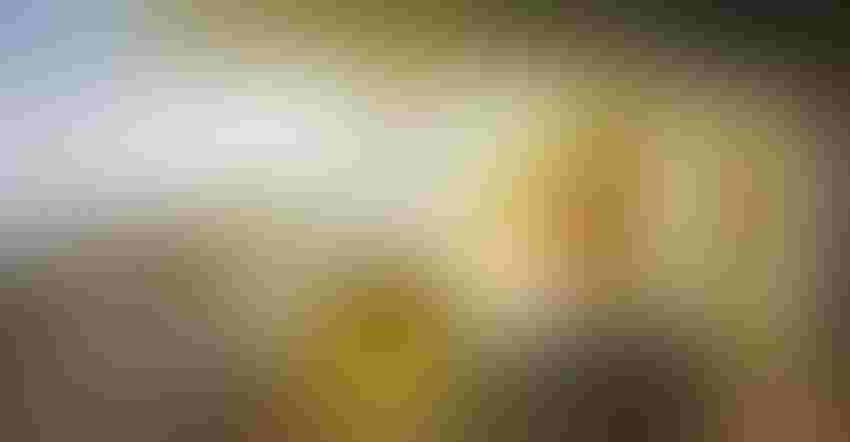 Close your eyes. Think of olive oil. What's the first thing that comes to mind? Chances are it's a typical Mediterranean meal. Or perhaps you're transported to a beautiful olive grove.
These images define our perception of olive oil. They also tell the story of the industry's success. But today, olive groves have an even greater significance—for the planet's future.
In recent decades, olive oil boomed in popularity thanks to the positive image of a healthy Mediterranean diet. According to the International Olive Council (IOC), global consumption of olive oil increased by 91% since 1990, with growth of 5.8% in the last year alone. The olive oil industry is a positive economic driving force in many areas at risk of depopulation; and per Interempresas, an estimated 30 million people (including workers, farm owners and their families) make a living directly or indirectly from olive groves.
Yes, we should celebrate our successes. But as an industry, we must also tackle the challenges we face, from devaluation of the olive oil category to the climate crisis. And we must do so, fast.
The solution? Sustainability. The future of the olive oil sector relies on it. Communities around the world rely on it. The planet relies on it. What's more, those who do will reap the benefits. Sustainability is now a top driver for consumers, with 87% of people believing companies should integrate environmental concerns into their products, services and operations, Boston Consulting Group (BCG) reported.
Creating a sustainability protocol
The greatest opportunity for positive and sustainable change lies in committing to a new way of doing things. Bertolli's sustainability strategy works on three main axes: social sustainability, economic sustainability and the environmental sustainability of the olive grove. It is vital the sector follows suit by driving sustainability across all three areas to reinforce stability of the crop and create lasting value for future generations.
To this end, Bertolli instituted a Sustainability Protocol, which aims to be a reference framework for the sustainable management of olive mills and their farmers, and to guarantee traceability from the olive tree to the table.
Protecting olive-growing communities
The olive grove is a fundamental part of the culture and economy in olive oil-producing countries.  
In Spain—the largest producer of olive oil in the world—the traditional olive grove accounts for more than 70% of the total cultivated land, of which more than 20% is non-mechanizable; in other words, 583,000 hectares over 240,000 farms, according to the Spanish Association of Olive Municipalities. Already, more than 25% of these traditional groves are in the process of being abandoned. Almost 95% could disappear in the next decade, noted Magazine Store's "The Soul of the Olive Grove and EVOO." 300,000 Spanish families of small farmers depend on this land. They are the individual stories behind the olive oil on our kitchen tables.
Sustainable farming practices
At Bertolli, quality is the cornerstone to our strategy to reevaluate the category, which can play a key role in preserving the land and livelihoods of these farmers and so many others.
The land's natural vegetal ecosystem is essential to a healthy growing environment for olive trees. Care should be taken therefore to leave native plants and vegetal ground cover to flourish through sustainable farming techniques such as minimal/zero tillage.
This helps maintain nutrient-rich soil, defends native varieties and flavors, and improves the quality of olive oil in a responsible way. Additionally, it may contribute in an even bigger way by contributing to fighting climate change.
Olive groves are a natural carbon sink. IOC noted provisional studies suggest that, by absorbing CO2, 1 hectare of olive trees can offset a person's annual carbon footprint. But unsustainable farming practices—including the use of herbicides to remove weed cover, pesticides that kill fauna, and poor water management—cause soil erosion, losing valuable carbon capture in the process.
It's on the industry to invest in the sustainable farming practices so vital to protecting the soil and planet.
Collaborating with farmers
The success of any sustainability strategy rests on producers directly supporting farming families and local mills throughout the value chain, whether delivering training on sustainable soil management practices or offering certifications to incentivize the development of organic and energy-efficient agriculture.
As producers, we must show our commitment to sustainability by creating best practices and guidelines, as well as providing farmers with the expertise to put them in action.
Raising the bar together
Achieving sustainable change requires a long-term vision and the coordination of all the actors in the value chain to work together. Every one of us must carry out this work to guarantee sustainable production.
We must also lead by example, through good practices, transparency and honesty.
Essentially, all players in the industry must take steps to mitigate the risks of a changing climate and ensure olive oil production is done sustainably—for farmers, the planet and consumers. There is no single way to effect positive change, but with bold, unified action, a definite opportunity exists to make it happen. And the time is now.
Thierry Moyroud is CEO of Deoleo North America, parent company to globally recognized olive oil brands Bertolli, Carapelli and Carbonell. He previously held leadership roles at a number of FMCG companies, both retail and industrial, including the Casino Group, Ebro Foods and Arla.
Subscribe and receive the latest insights on the healthy food and beverage industry.
Join 30,000+ members. Yes, it's completely free.
You May Also Like
---