Appealing to consumers with fiber-rich foods
Appealing to consumers with fiber-rich foods
Consumers aren't necessarily looking for fiber claims on nutrition labels; however, they are seeking the potential benefits of a high-fiber diet.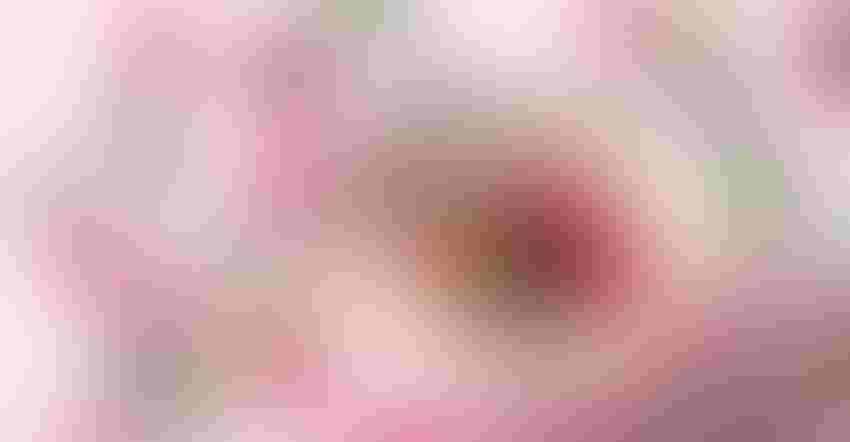 Fiber ingredients serve a variety of functions, some of which are clearly communicated to consumers (e.g., added fiber for heart health), and some of which provide formulation benefits in the background. Both have an important place in product development.
U.S. product introductions promoting fiber content have stayed relatively steady in the last five years, hovering between 2.5% and 2.9% of total new product introductions, according to Mintel's Global New Products Database. Of course, not all categories are created equal when it comes to products with added fiber. As expected, categories with the greatest percentage of product introductions making a fiber claim often are grain, fruit or vegetable based.
For example, in the last five years, the fiber claim has appeared on 18% of product introductions in the breakfast cereal category—the most of any grouping. Fruits and vegetables comprise the next most popular category, at about 11% of introductions.
The consumer view
Fiber is not necessarily high on consumers' lists of ingredients or nutritionals to look for when making a purchasing decision. According to Mintel's 2021 report "Consumer Approach to Nutrition," only 18% of consumers who read nutrition labels said they look for fiber, while 51% said they look for total sugars and 40% look for total sodium content.
In Mintel's "Functional Ingredients in Food & Drink" report, also published in 2021, consumers do look for many of the benefits that fiber can provide. In fact, just over one-fifth of consumers stated they look for products that provide immunity benefits, heart health benefits and digestive health benefits, which have all been tied to various fiber ingredients.
The disconnect could possibly be related to taste. How a product tastes (meaning, that it tastes good) is the attribute most sought-after by consumers, as that same report indicated. This supersedes health and even value. The bottom line: Food needs to taste good first, then they should provide additional benefits. Just as consumers are balking at the taste and palatability of low-sodium foods, one could assume that products promoted as high fiber have at least some of the same barrier.
A deeper look at consumer feedback may provide some context. Looking specifically at breakfast cereals, consumers perceive that products making a fiber claim are healthier than those that do not. Health, however, is not what drives consumers to purchase products. They do see the fiber cereals as being as tasty as other cereals, but not as exciting, which is also an important driver to purchase. While looking closer at what specific consumers have to say about specific products, a number of positives are tied to fiber as a sought-after ingredient. Many responses like this one were also given: "I have tried it before and it tasted like cardboard." Clearly, a focus on flavor is essential when promoting high-fiber products to consumers.
The products consumers are most likely to say they will buy that promote fiber comprise a fascinating group. Most of the highest-rated products are those containing understood ingredients naturally high in fiber. And also, not surprisingly, they are dominated by well-known national brands and private-label products. A few examples of products with some of the highest consumer ratings:
• Walmart's Great Value Berry Medley consists of frozen strawberries, blackberries, blueberries and raspberries, positioned on pack as being a good source of fiber. Consumers appreciate the brand, price and versatility. The product is a great example of produce garnering attention for its inherent goodness.
• One of the few high-rated products that uses "fiber" as part of its branding is Quaker Oats' Quaker Select Starts Maple & Brown Sugar Flavored High Fiber Instant Oatmeal. The company uses the package to promote the overall benefits of fiber, referencing heart disease and digestive health. Quaker is known for its promotion of heart-healthy products.
• Combining both fruit and oats and also highly rated by consumers is Del Monte's Fruit & Oats Blueberry Apple Oatmeal, which combines wild blueberries and orchard-ripe apples with 100% whole grain oats. In addition to health positioning, the product focuses on its versatility as a snack or breakfast.
Fiber in formulation
As companies seek to provide health benefits to consumers, they are formulating with a wide range of fiber ingredients. Looking at those products making fiber claims, inulin is the most common fiber ingredient used in formation, appearing on 7% of products with a fiber claim. Fructooligosaccharides (FOS) and polydextrose are next most common, on 4% and 3% of products, respectively, with a range of additional fiber ingredients appearing on 2% or fewer product introductions. In looking at patent applications, companies are exploring an even wider range of fiber ingredients, with a variety of benefits. Some of those newer fiber sources include algae, mushrooms, used tea leaves and cacao pod husks.
The full version of this article appears in the "Functional fiber gets friendlier" digital magazine. Access it via the link.
Lynn Dornblaser brings more than 30 years of product trend knowledge to her work at Mintel, which she joined in 1998. She applies her unique perspective on the market and new product development to tailored client research and extensive public speaking. Previously, Dornblaser covered new product trends at several trade magazine publishing companies, as editor and editorial director of publication New Product News. She has been quoted by major U.S. news organizations, including The Wall Street Journal, USA Today, The New York Times and CNN. Dornblaser holds a bachelor's degree in journalism from the University of Illinois and also contributed to a textbook on new product development. She can usually be found in the aisles of a supermarket somewhere in the world.
Subscribe and receive the latest insights on the healthy food and beverage industry.
Join 30,000+ members. Yes, it's completely free.
You May Also Like
---