F&B innovators capitalize on dietary fiber's underrated appeal
F&B innovators capitalize on dietary fiber's underrated appeal
Experts from three modern-day food brands talked with FBI about why they opted to formulate with dietary fiber.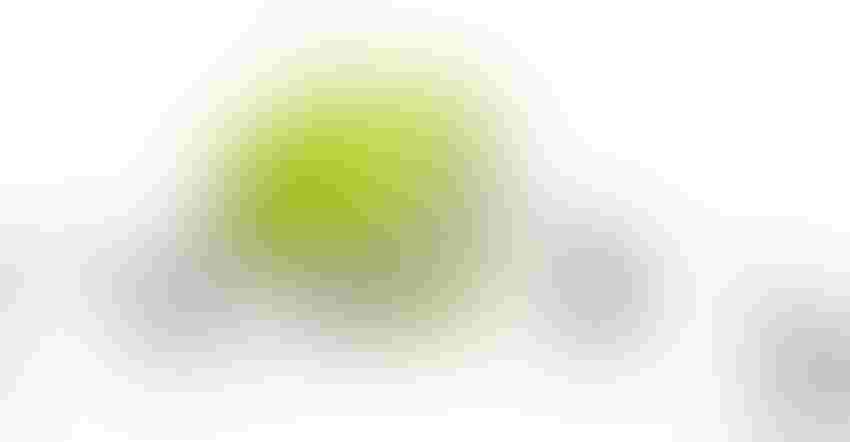 When it comes to ingredients, one could argue that fiber isn't exactly the most exciting.
However, it is a tried-and-true dietary cornerstone found in produce aisle mainstays like fruits and vegetables. But data from the International Food Information Council (IFIC) reveal a compelling new angle for high-fiber brands and products. According to its 2021 Food and Health Survey, 1 in 5 consumers actively seeks health benefits from foods, and the top benefits they want are weight loss, energy and digestive support—all traits offered by fiber.
While fiber's impact on weight loss is not yet totally understood by researchers, one recent study confirmed that, independent of macronutrient and caloric intake, dietary fiber intake promoted weight loss and dietary adherence in adults with overweight and obesity (J Nutr. 2019;149[10]:1742-1748). Researchers examined all kinds of variables, including energy density, fat, age, baseline weight and more, but the most influential predictor of weight loss was fiber.
Food & Beverage Insider spoke with three experts from brands utilizing fiber in innovative ways: Catalina Crunch, Fiber Gourmet and TruEats Modern Baking Co. Here's what they had to say about formulating with this suddenly trendy staple.
FBI: Is fiber more or less important than other health and clean label trends in the food and beverage market?
Krishna Kaliannan, CEO and founder, Catalina Crunch: For most consumers, I feel low carb/low sugar is most important, high fiber is second most important and then claims around organic/non-GMO are third most important. This is because, for most consumers, staying in shape (or losing some weight) is their No. 1 goal. Eating low carb/low sugar and high fiber will help with that but eating organic/non-GMO will not.
Daven Kumar, CMO, TruEats Modern Baking Co.: Dietary fiber is important for digestive health, lowering cholesterol, normalizing blood sugar levels and in helping maintain healthy weight. Scientifically, fiber in the diet is very important for reducing risk of cardiovascular diseases [CVDs] and many types of cancer. Consumer awareness of the benefits of fiber has been slow but is now growing rapidly, though many are still unaware that foods with ingredients such as beans, peas, legumes and nuts contain high levels of dietary fiber. Natural foods, such as whole grain products, fruits, vegetables, beans, peas, legumes, nuts and seeds, are good sources of dietary fiber and also provide micronutrients such as vitamins and minerals.
Products like TruEats brand baking mixes are formulated with food ingredients, such as chickpeas, lentils, buckwheat and almonds, that are rich in dietary fiber and also rich in essential micronutrients such as vitamins and minerals.
FBI: Which types of consumers are prioritizing fiber right now and why?
Tehila Mocton, CEO, Fiber Gourmet: We find the consumers interested in our products are focused on calorie reduction, which is still the key to weight loss, as well as low carb and keto. Increasing the fiber content is the only way to significantly reduce calories. Replacing the carbs with protein and fat will not reduce calories and can even lead to a net increase in calories at the end of the day. Fiber is also a very useful tool for reducing carbs, and therefore assisting a keto diet, especially if you don't want to resort to a high-fat diet that comes with other health downsides.
Kumar: Health-conscious consumers, and those who have certain health conditions such as constipation, diabetes, cancer, cardiovascular problems and cancer in the family, are generally aware of the need for consuming foods rich in fiber. The preventive medical benefits of fiber are still not well known to most consumers. Most consumers are not prioritizing fiber in their diet due to either lack of knowledge of all the health benefits or because of the misperception that foods high in fiber are not good tasting or are very expensive.
FBI: What are some lessons you've learned along the way about fortifying products with fiber? What do you wish you knew when you started?
Kaliannan: In bakery and snacks, different sources of fiber change mouthfeel in different ways. If you are strategic about how you pair fiber with certain proteins, starches and fats, you can minimize the degradation in eating experience fiber tends to create. When I first started, I wish I knew not all fibers change mouthfeel in the same way.
Mocton: Although our fiber-rich products have incredible health benefits and most consumers are not getting the recommended daily value of fiber, we find that consumers are more interested in our products because of the caloric reduction effect that our unique fiber has on the product itself. Had we known this from the onset, we would have focused our initial marketing efforts on emphasizing the lower calories and net carbs attributed to the high levels of fiber rather than on the fiber itself.
For additional related content, check out the "Functional fiber gets friendlier" digital magazine.
Subscribe and receive the latest insights on the healthy food and beverage industry.
Join 30,000+ members. Yes, it's completely free.
You May Also Like
---