Business briefs – Ardent Mills – ADM – Scouler – Kodiak Cakes – Prinova
Business briefs – Ardent Mills – ADM – Scouler – Kodiak Cakes – Prinova
Who said business is boring? Food & Beverage Insider has the 411 on key industry moves affecting innovation and product development.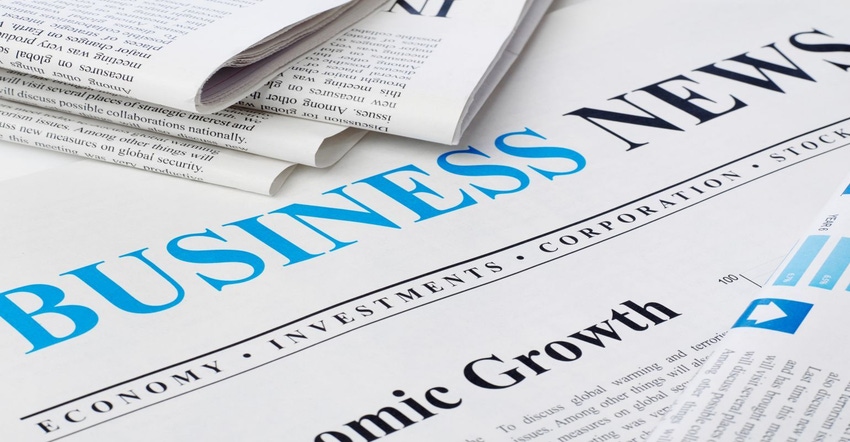 Ardent Mills completes acquisition of Hinrichs Trading Co. assets
Ardent Mills has completed the acquisition of substantially all assets of Hinrichs Trading Co. (HTC), a North American leader in chickpea sourcing, cleaning and packaging. As part of Ardent Mills' strategic growth plan, the acquisition builds upon its existing specialty ingredient capabilities and close grower connections, and helps customers bring innovative products to market to meet growing consumer demand for pulse and plant-based ingredients.
The acquisition enables Ardent Mills to leverage HTC's strong connection to producers, expertise in seed varieties, and finished products processing, and combine it with Ardent Mills' insights, risk management and R&D resources. With this addition, Ardent Mills can now offer complete field-to-formulation solutions for customers.
ADM collaborating with sustainable innovation alliance
ADM Ventures, the corporate venture capital arm of ADM, is collaborating the Genesis Consortium. Founded by Silicon Valley-based investors SOSV and Mayfield Fund, Genesis is a global alliance of venture capital firms and corporations dedicated to supporting startups that leverage biology to promote human and planetary health. SOSV is the parent company of IndieBio, a leading startup accelerator and early-stage investor for biology-centered startups worldwide.
ADM said the new partnership will accelerate the commercial launch and scale-up of startups that leverage biology to promote human and planetary health.
"ADM and the Genesis Consortium share a common focus at the intersection of sustainability, nutrition, and health and wellness. We view the Genesis Consortium as a conduit through which ADM can collaborate with emerging players in the industry to bring to market new, natural products that simultaneously meet consumer demands and solve pressing global challenges," said Ian Pinner, ADM's chief strategy and innovation officer. "Innovative startups are unlocking scientific advancements by leveraging biology and fermentation to produce nutritional, health and wellness, and bio-material solutions sustainably and cost-competitively. ADM is focused on leveraging its deep expertise in fermentation to accelerate the commercialization of these game-changing innovations."
ADM Ventures invests in cutting-edge start-ups with disruptive technologies across three key areas: human nutrition, animal nutrition, and sustainability. ADM Ventures seeks to create functional and clean label ingredient portfolios that advance the growth strategy of ADM by both investing in and collaborating with startups that are focused on improving human and animal health and nutrition. ADM Ventures also seeks startups that utilize ADM's assets and feedstocks to produce sustainable materials, in addition to technologies that enhance the effectiveness or efficiency of ADM's operations. ADM Ventures' separate internal, incubated new products group creates and operates new product lines and new businesses for ADM.
Scoular creates emerging businesses division
Scoular has created a new division to lead its businesses in the early stages of development and to serve as an incubator for strategic investment opportunities. Scoular Senior Vice President Ed Prosser will lead the Emerging Businesses Division that will include business activities focusing on biofuels, renewable energy, carbon markets, investments in agricultural technology, such as Roger LLC, and other future growth ventures.
"Scoular can more strategically capture emerging opportunities when these business activities are aligned within the same division, which can support their unique capital, technology and talent needs," said Prosser, who formerly served as Scoular's senior vice president of Risk Management and as Scoular's interim chief information officer. Prosser also was instrumental in the recent creation of Roger, a technology solution for the dry bulk freight industry.
Private equity firm acquires Kodiak Cakes
L Catterton, a leading global consumer-focused private equity firm, has acquired Kodiak Cakes for an undisclosed amount. Kodiak's existing shareholders, including Sunrise Strategic Partners, Trilantic North America, and the company's founders and management team, will continue to own a significant minority stake in the company going forward.
Kodiak Cakes has achieved consistent and remarkable growth to become a leading food brand for the active, modern consumer. The company is a leading player across pancake and waffle mixes, frozen waffles and pancakes, oatmeal, baking mixes, and a variety of snacking products. Kodiak Cakes is headquartered in Park City, Utah, and led by co-founder and CEO Joel Clark and co-founder and president Cameron Smith.
"In identifying a partner for Kodiak's next phase of growth, it was important to find a team with the experience and capabilities to support our mission of providing an unbeatable array of great tasting and nutritious products for our consumers who are actively navigating today's frontier," Clark said. "L Catterton shares our vision, and their track record of helping grow iconic CPG brands makes the firm an ideal partner for Kodiak as we continue to propel our business forward."
Prinova launches North American e-commerce site
Prinova has created an innovative e-commerce experience with the launch of its new website. Part of a complete global site launch, the regional experience in the U.S. and Canada features access to live pricing, regulatory documents, and extensive data on more than 400 ingredients. This unique digital feature for the world of ingredient distribution is poised to enhance the expanding industry.
Prinova is one of the largest distributors of food-grade vitamins and amino acids and now brings a robust e-commerce experience to match its leading market position. Users in the U.S. and Canada will have access to delivered pricing that will be calculated in real time, along with a personalized dashboard that will provide updates on shipping and logistics. The new site also allows customers to search ingredients by key criteria like application and health benefits, request quotes and samples, track orders, access critical market insights and discover recommended and related product features. The site is designed to meet and exceed global accessibility standards. It also boasts a sleek new design.
"Prinova's growth over the last 40 years has always been tied to how we can best serve the evolving needs of our customers," said Don Thorp, president, Prinova. "Purchasing and R&D professionals today want more information, choices and control when it comes to their digital experience with suppliers. The new e-commerce site delivers on this by providing our customers all the things they might expect from a retail-level shopping experience—pricing, sourcing transparency, and extensive product data."
Subscribe and receive the latest insights on the healthy food and beverage industry.
Join 30,000+ members. Yes, it's completely free.
You May Also Like
---