Business briefs – Ardent Mills – Ingredion – AAK – DSM – Anheuser-Busch
Business briefs – Ardent Mills – Ingredion – AAK – DSM – Anheuser-Busch
Who said business is boring? Food & Beverage Insider has the 411 on key industry moves affecting innovation and product development.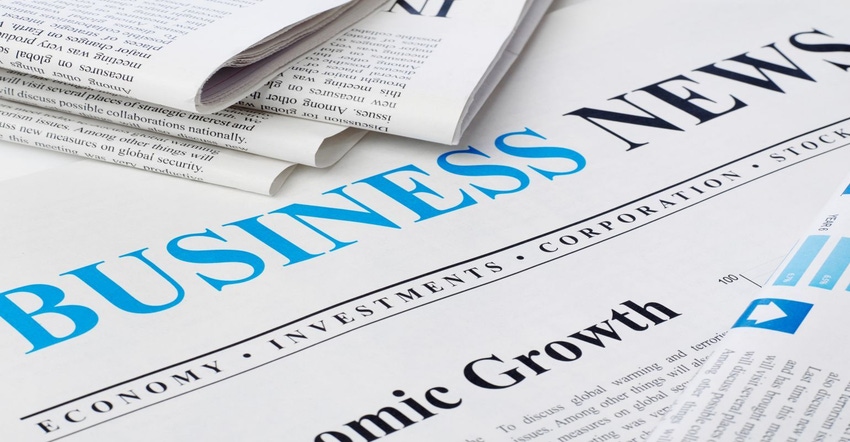 Ardent Mills to acquire Firebird Artisan Mills
Ardent Mills is acquiring substantially all the business assets of Firebird Artisan Mills, a leading gluten-free, specialty grain and pulse milling company that is part of operating holding company Agspring. The deal is expected to close by end of 2021.
The move comes as part of Ardent Mills' continued focus on emerging nutrition, building upon its existing wheat flour and plant-forward business.  The acquisition will enhance customers' access to gluten-free flours, mixes, blends and specialty grain products; provide additional supply chain assurance; and add additional capabilities to the Ardent Mills' R&D, technical, food safety and quality assurance teams
Firebird Artisan Mills has an expansive portfolio of gluten-free, organic and non-GMO products as well as a dedicated certified gluten-free facility located in Harvey, North Dakota.
"Firebird Artisan Mills has been a collaborative and well-established partner of ours in the gluten-free and specialty ingredients space since the formation of Ardent Mills. They have proven again and again to go above and beyond for their customers," said Dan Dye, CEO of Ardent Mills. "They also share similar values, and commitment to safety and innovation, which is why this expected acquisition makes so much sense."
Ingredion, Batory Foods sign new ingredient distribution agreement
Ingredion Inc. has signed a new distribution agreement with Batory Foods that consolidates its distributor reach in the West and central Midwest of the U.S.
Batory Foods will become Ingredion's authorized licensed distributor of Systems and Ingredient Solutions in 15 states including Arizona, California, Hawaii, Idaho, Illinois, Iowa, Minnesota, Nevada, New Mexico, North Dakota, South Dakota, Oregon, Utah, Washington and Wyoming. The distribution agreement does not include sweeteners, specialty sweeteners, polyols, stevia or sugar reduction systems.
"The expanded distribution of our ingredient solutions through Batory Foods allows us to respond to manufacturers fluctuating needs resulting from shifts in consumer demand," said Gary Leeson, Ingredion's sales director of distributors. "With solutions ranging from clean label native and functional starches to multi-functional flours and fibers to plant-based proteins and hydrocolloids, Ingredion has a broad portfolio of in-demand ingredients to help manufacturers get to market faster with brands designed to be consumer-preferred," Leeson adds.
AAK to acquire BIC Ingredients
AAK is acquiring BIC Ingredients, the lecithin arm of BIC International Holding, which will increase its footprint in the European lecithin market and support its vision of becoming one of the world's leading suppliers of specialty lecithin.
Based in the Netherlands, BIC Ingredients supplies non-GM specialty lecithin and lecithin compounds. The company sources its raw materials from various regions around the world. AAK will integrate BIC Ingredients' products into its current portfolio of specialty lecithins, sold under the Akolec brand.
"BIC Ingredients is a natural fit with our business," said Alec van Veldhoven, commercial director at AAK Natural Emulsifiers. "BIC's existing lecithin customers will now be able to benefit from AAK's unique customer co-development approach, which is driven by customer needs, built on collaboration, and geared for better success rates and lasting value. By expanding our portfolio further, we will be able to create even better solutions in close collaboration with our customers globally."
DSM to acquire First Choice Ingredients
Royal DSM is acquiring First Choice Ingredients, a leading U.S. supplier of dairy-based savory flavorings for approximately US$453 million.
Based in Germantown, Wisconsin, First Choice Ingredients is a developer of clean label, fermented dairy and dairy-based savory flavorings for taste and functional solutions across a wide range of applications including soups, snacks, salad dressings and sauces, prepared meals, sweet baking, as well as dairy products and plant-based meat and dairy alternatives.
The acquisition by DSM will be highly synergetic for both companies. DSM can further accelerate the growth of First Choice Ingredients by offering their products outside the U.S. to DSM's broad global customer base and integrating their solutions in DSM's full offering for food and beverage customers. The acquisition gives First Choice Ingredients access to DSM's world-leading biotechnology toolbox, fermentation know-how, and global customer relationships.
ShineWater inks distribution deal with Anheuser-Busch
ShineWater has reached an agreement with Anheuser-Busch's network of Wholly Owned Distributors (AB ONE) to distribute its ready-to-drink hydration beverage with 100% of the daily recommended vitamin D.
The deal will expand ShineWater's availability throughout its geographic network on the West Coast, Northeast and Oklahoma, bringing Sunshine in a Bottle to more consumers across the U.S.
"Partnering with AB ONE is the result of a long and sustained growth campaign coming to fruition, a testament to the determination of a brand with very humble beginnings and very big dreams," said Larry Long, COO at ShineWater.
Subscribe and receive the latest insights on the healthy food and beverage industry.
Join 30,000+ members. Yes, it's completely free.
You May Also Like
---