Business briefs – Ardent Mills – Nestlé USA – Roquette – BENEO – Cargill
Business briefs – Ardent Mills – Nestlé USA – Roquette – BENEO – Cargill
Who said business is boring? Food & Beverage Insider has the 411 on key industry moves affecting innovation and product development.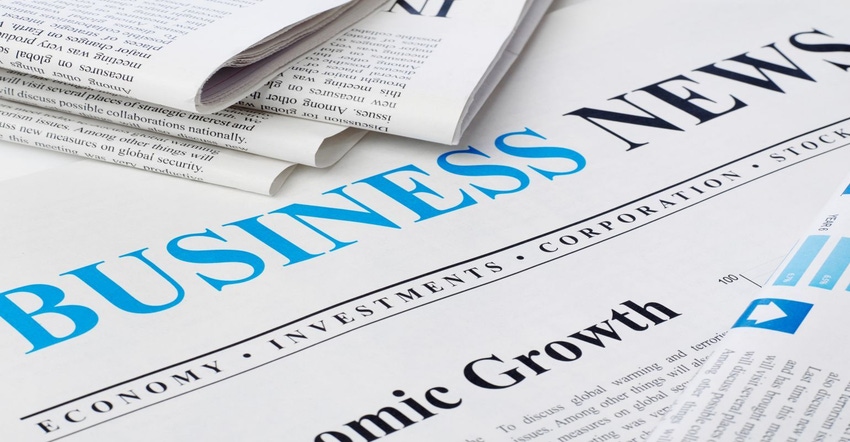 Ardent Mills opens $100 million flour mill
Ardent Mills opened its new state-of-the-art 150,000-square foot Port Redwing Mill in Gibsonton, Florida. The mill, capable of producing up to 1.75 million pounds of flour per day, delivers real-time near-infrared analysis, automation enhancements and bolstered food safety capabilities to further enhance efficiency and product consistency for customers.
Strategically located for rail, ocean and truck access, the facility's 10 acres encompass a mill, grain storage elevator and cleaning house in addition to an office, and multiple packaging, warehouse and storage locations.
The Port Redwing facility produces all-purpose, whole-wheat, high-gluten, cake and bread flours. The site also features on-site storage capacity of up to 4.1 million bushels and issue management technology to assess and correct production line issues with minimal downtime.
Nestlé invests $675 million to build Arizona beverage factory
Nestlé USA is investing $675 million to build a new beverage facility in Glendale, Arizona. The factory, slated to open in 2024, will produce creamers including the Coffee mate, Coffee mate natural bliss and Starbucks brands, with the ability to expand to additional beverages in the future.
"Beverages play an increasingly important role in the lives of consumers, a trend that's been accelerated by the pandemic and is expected to continue to grow," said Daniel Jhung, president, Beverage, Nestlé USA. "This investment illustrates our continued commitment to leading and growing categories where we play, providing consumers with a variety of high-quality, innovative products to meet their needs."
Over the past two years, Nestlé in the U.S. has invested nearly $3 billion to enhance its manufacturing footprint and in-house capabilities—from new factories and expansions to operational changes that help meet its sustainability targets. The facility will be designed with sustainability at the forefront including: a water recycling process to reduce water usage, zero waste to landfill and fully recyclable product packaging made from food-safe recycled plastic. In support of the company's ambition for zero environmental impact in its operations by 2030, the facility will strive for 100% renewable energy by 2025.
Roquette targets polyols market with $28 million investment
Roquette is investing approximately $28 million for for liquid and powder polyols between 2022 and 2024 at its site in Lestrem, France. The investment will establish a strong reliable supply in the long run and strengthen Roquette's position as a leader in polyols.
Roquette's site in Lestrem is the largest polyol plant in the world offering a wide variety of products. This investment will improve equipment efficiency and increase safety standards, and also help to standardize some industrial operations contributing to an overall production performance improvement. The investment will ensure a sustainable supply in the market and meet the customers' increasing expectations for greater flexibility.
Polyols are produced from plant-based raw materials such as maize or wheat and are principally used as sugar alternatives in food products like sugar-reduced or sugar-free confectionery, chocolate, chewing gum, baked goods or snacks.
BENEO invests $8.5 million in new warehouse for improved efficiency
BENEO invested $8.5 million in its Offstein facility in Germany to improve its efficiency and strengthen the company's business contingency resilience. The new high-bay warehouse, which opened in February, allows for increased storage of BENEO's crystalline functional carbohydrates Isomalt, Palatinose and galenIQ and allows the ingredient producer to improve its supply chain robustness and reduce transport.
The new warehouse has a storage capacity of more than 8,500 Euro pallets and is located close to both the packaging and shipment operations at the production site in Offstein. Together with external warehouses worldwide, the addition of storage capacity in Offstein further supports BENEO's multi-storage strategy for improved business contingency. Transport is also reduced as a larger proportion of functional carbohydrates is now stored on-site than in external warehouses.
In their crystalline form, BENEO's functional carbohydrates store well in humidity and temperature monitored facilities, such as the new warehouse. The fully automated high-bay facility allows for a higher proportion of direct loading and is freeing up personnel from the storage and retrieval process to be used more efficiently in other onsite activities.
Cargill acquires 24.5% stake in aquaculture firm
Cargill has agreed to purchase 24.5% of the shares of Salmones Multiexport S.A. (Multi X), the subsidiary of Multiexport Foods S.A., a pioneer and leader of salmon farming in Chile.
"Adding Cargill as a new partner of Multi X will be a strategic and decisive step in the next stage of development of the company and its purpose to win over the world's consumers with high-quality, value-added, sustainable products sold under our brands Multi X, Arka and Latitude 45," said José Ramón Gutiérrez, Chairman of Multiexport Foods S.A.
Global consumption of salmon is expected to continue growing, driven by an increase in population and heightened consumer awareness of its health and sustainability benefits. Responsible aquaculture will play an important role in meeting that increasing demand for salmon while helping address the critical challenge of climate change.
"This partnership is an important next step in the development of our seafood strategy and will leverage our capabilities across the value chain, including consumer insights, culinary innovation, value-added processing know-how, risk management, and fish nutrition and health solutions," said Tim Noonan, managing director for Cargill's seafood business. "As a result, we hope to provide more customers and consumers with access to Multi X's high-quality portfolio of private label and branded salmon products."
Subscribe and receive the latest insights on the healthy food and beverage industry.
Join 30,000+ members. Yes, it's completely free.
You May Also Like
---