Business briefs – Givaudan – Kerry – Prinova – CP Kelco – GOOD Meat
Business briefs – Givaudan – Kerry – Prinova – CP Kelco – GOOD Meat
Who said business is boring? Food & Beverage Insider has the 411 on key industry moves affecting innovation and product development.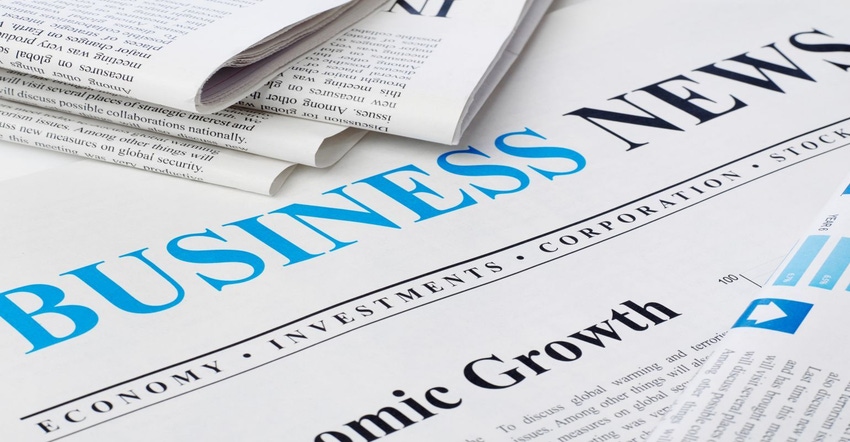 Givaudan launches new protein hub in Zurich
Givaudan expanded its global protein innovation network with a new Protein Hub at its flagship Zurich Innovation Centre in Kemptthal, Switzerland. The Protein Hub builds on Givaudan's industry leading expertise in taste, texture, colors, proteins and ingredients, and provides the experts, technologies and equipment to help accelerate the development of alternative proteins.
Equipped with a state-of-the-art development kitchen and a pilot plant that includes a new high-moisture extrusion machine, the Protein Hub is an integral part of Givaudan's global protein innovation network. Customers can utilize the hub to work on all types of applications and every aspect of the product development process, from initial ideation and consumer insights to hands on prototyping sessions—all with the aim of getting products to market quickly.
The opening of the ZIC Protein Hub follows the launch of Givaudan's APAC Protein Innovation Centre in Singapore in April 2021. "Around the world, many consumers are shifting to plant-based options and other alternatives for health and ethical reasons," said Louie D'Amico, President, Taste & Wellbeing. "The Protein Hub brings together customers, start-ups, academics, chefs and other partners to co-create protein experiences that not only taste great, but are good for body, mind and planet."
Kerry completes Niacet acquisition
Kerry has completed its acquisition of Niacet, a global leader in conventional and clean label preservation solutions.
Niacet is a leader in the bakery sector and has cost-effective low-sodium preservation systems for meat and plant-based food applications. The deal strengthens Kerry's portfolio of clean label food protection, preservation technologies and leadership position by the addition of complementary technologies while also accelerating its growth. The increased selection of preservation solutions and innovative food protection systems combined with the complete taste and nutrition offering will support Kerry and its broad global customer base to solve the world's most complex food protection challenges.
Kerry will build upon the commercial reach of Niacet's market-leading brands by adding the breadth and depth of its global network, innovation and application centers of excellence as well as its taste and nutrition expertise.
Prinova acquires The Ingredient House
Prinova Group LLC announced an agreement to acquire The Ingredient House LLC, a global player in the sweetener, polyol and specialty ingredient sectors. The deal represents another stride forward in Prinova's history of growth in the ingredient distribution space.
The Ingredient House, a supplier of ingredients to the global food and beverage industry, has experienced substantial growth since its inception in 2006 through strategic partnerships with global branded customers and offshore manufacturers. Key to its success is the implementation of and adherence to improved quality standards to consistently deliver the global supply chain needs of its food and beverage customers.
Prinova has experienced substantial growth in flavor manufacturing, premix manufacturing, and its flagship ingredient distribution offering. The acquisition is an opportunity for Prinova to further leverage industry relationships and integrate The Ingredient House's unique supply chain advantages into its existing business.
CP Kelco invests $50 million to expand citrus fiber production
CP Kelco is investing more than $50 million to add a second NUTRAVA citrus fiber production line at the company's facility in Matão, Brazil. The expansion will increase total capacity to approximately 5,000 metric tons and establish CP Kelco as a leading citrus fiber supplier to food, beverage and consumer product manufacturers worldwide.
The new production line is expected to be complete and operational in 2023, with options to incrementally expand capacity in the future based on customer needs.
Launched in December 2019, NUTRAVA Citrus Fiber is a unique, next-generation ingredient made from sustainably sourced citrus peels, a byproduct of the juicing industry. Developed in response to continuing consumer demand for food and beverage products with less ingredients, less sugar and less fat, it can help brands meet clean label needs while achieving critical functionality that ensures desired taste and texture. Key applications include condiments, dressings, soups, fruit-flavored beverages, bakery goods, and dairy and alternative protein products.
GOOD Meat raises $267 million to expand cell-cultured meat operations
GOOD Meat, a division on Eat Just Inc., has secured an additional $97 in new funding, adding to its initial $170 million in funding in May 2021. The overall $267 million will be used to help GOOD Meat increase capacity and accelerate research and development for high-quality, real meat made directly from animal cells.
Good Meat also named Dan Glickman, who served as USDA secretary from March 1995 to January 2001, to its Advisory Board, and Jim Borel, former executive vice president of DuPont, to its Board of Directors.
The investment and additions of Glickman and Borel follow GOOD Meat's announcement earlier this month that it plans to build the first-ever cultivated meat facility in the Middle East and Northern Africa (MENA) region through a partnership with Doha Venture Capital and Qatar Free Zones Authority. The QFZA and the Ministry of Public Health have indicated their intention to grant regulatory approval for GOOD Meat cultivated chicken soon.
Subscribe and receive the latest insights on the healthy food and beverage industry.
Join 30,000+ members. Yes, it's completely free.
You May Also Like
---