Business briefs – Kerry – Blommer – Givaudan – Ingredion – AIDP
Business briefs – Kerry – Blommer – Givaudan – Ingredion – AIDP
Who said business is boring? Food & Beverage Insider has the 411 on key industry moves affecting innovation and product development.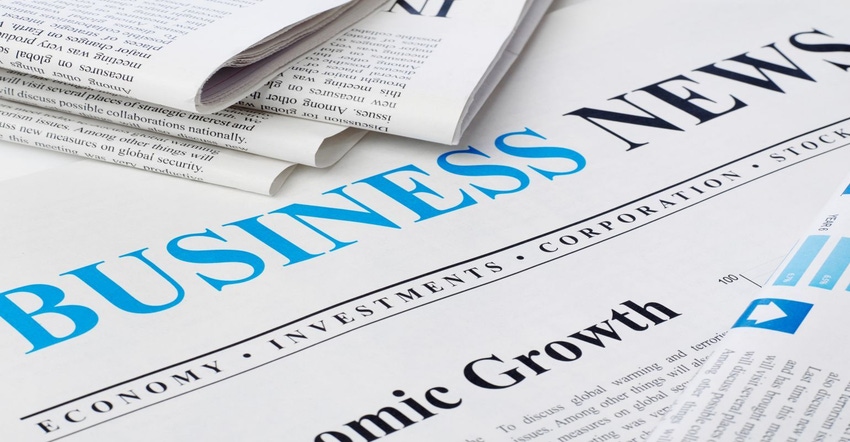 Kerry acquires 2 biotechnology firms
Kerry has made two significant biotechnology acquisitions that will expand its expertise, technology portfolio and manufacturing capabilities. The company recently reached agreement to acquire the leading biotechnology innovation company, c-LEcta while also confirming that it has acquired the Mexican based enzyme manufacture, Enmex.
c-LEcta is a leading biotechnology innovation company specializing in precision fermentation, optimized bio-processing and bio-transformation for the creation of high-value targeted enzymes and ingredients. Based in Leipzig, Germany, c-LEcta is a leading innovator in disruptive new sciences for the pharmaceutical market, with a strong pipeline of functional bioactives across food, beverage and other consumer markets.
Enmex is a well-established enzyme manufacturer based in Mexico, supplying multiple bio-process solutions for food, beverage and animal nutrition markets. With a long history of partnering with global customers, Enmex has a complementary enzyme portfolio and a strong manufacturing infrastructure, which will extend Kerry's fermentation and enzyme manufacturing capabilities into Latin America.
Blommer launches R&D lab in Chicago
Blommer Chocolate Co. announced the opening of a new R&D Applications Lab located in downtown Chicago in The Merchandise Mart. The space, which will house the Blommer R&D Applications team, expands the company's research and development capabilities and is outfitted with two kitchens—one specifically for chocolate and compound work and one for "hot" applications including baking and frying. The chocolate kitchen opens into a large room, making it ideal for hosting customers for training, ideation, and demonstrations. It is humidity controlled and contains a variety of small-scale equipment to allow for confectionery work including moulding and panning. The is a collaborative space to highlight the capabilities of both Blommer and Fuji and will help to elevate the brand in the market as well as live the Blommer R&D vision.
Givaudan unveils new brand identity, 'Human by nature'
Givaudan celebrates the beauty of the human experience and connection to nature with a new brand identity, "Human by nature."
Over the past eight years, the company has expanded its activity into adjacent spaces with 20 acquisitions, going beyond flavors and fragrances into nutrition, health and wellbeing, and beauty. At the same time, societal expectations have shifted with a movement toward more responsible means of consumption and increasing consumer demand for products that make them both feel and do good. Responding to this, Givaudan rearticulated its purpose and set out bold ambitions to increase its positive impact on people, society and the planet.
"Our brand is evolving to fully reflect the Company we are today and our vision for the future," CEO Gilles Andrier said. "Human by nature celebrates the beauty of the human experience and our connection to nature. We are proud of being a very human company, committed to creating for happier and healthier lives, and deeply invested in showing our love for nature in everything we do."
Ingredion invests in chickpea protein company
Ingredion Inc. announced a new equity investment in InnovoPro, a leading Foodtech chickpea solutions company based in Israel.
InnovoPro offers chickpea protein products that are sustainable, clean label and provide neutral taste while preserving nutritional value, functionality and texture. InnovoPro is targeting the global protein ingredients market which is searching for new opportunities for providing alternative and more sustainable protein-rich products.
Michael Natale, global leader of Ingredion's plant-based protein platform, said: "We believe this investment will unlock huge consumer appeal for chickpea protein concentrates. InnovoPro has a strong portfolio of chickpea solutions, and we are excited about the potential for the new applications that this will enable for our customers by capitalizing on the trends shaping the food industry."
"We are looking forward to this great partnership with Ingredion," said InnovoPro CEO Taly Nechushtan. "In the years ahead, we intend to significantly increase our growth trajectory as we are transforming to a platform of chickpea ingredients. Based on our unique chickpea protein, we now offer a variety of solutions that allow us to expand from dairy alternatives to additional markets, such as meat analogues, egg replacers, and more, to inspire consumers with healthier and tastier solutions."
AIDP to distribute whole food minerals from Cura Global Health
AIDP Inc. announced it will distribute Cura Global Health Inc.'s Ultimine brand of whole food derived minerals suitable for dietary supplements, food and beverage products. Ultimine is a line of whole food minerals derived from natural fermentation of Koji fungi (Aspergillus oryzae). The minerals, including iron, zinc and multi minerals, are taken up by the fungus through a patented fermentation and harvesting process to yield highly bioavailable minerals.
Subscribe and receive the latest insights on the healthy food and beverage industry.
Join 30,000+ members. Yes, it's completely free.
You May Also Like
---