Business briefs – MGP Ingredients – Kraft Heinz – Ocean Spray Cranberries – EverGrain – Riviana Foods
Business briefs – MGP Ingredients – Kraft Heinz – Ocean Spray Cranberries – EverGrain – Riviana Foods
Who said business is boring? Food & Beverage Insider has the 411 on key industry moves affecting innovation and product development.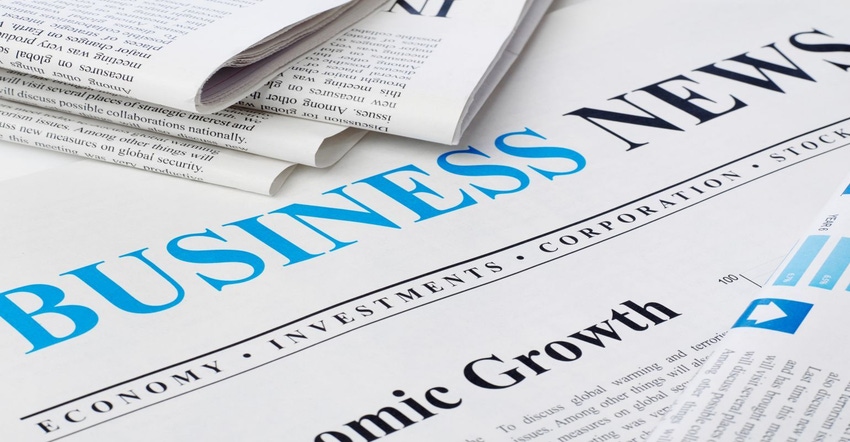 MGP Ingredients to build $16.7 million extrusion plant
MGP Ingredients Inc. is investing $16.7 million to build a technologically advanced extrusion plant to produce its ProTerra line of texturized proteins. The new plant will be located adjacent to the company's existing Atchison, Kansas, plant. Once online in late 2023, the new extrusion plant is expected to produce up to 10 million pounds of ProTerra per year.
The new plant will help the company meet the growing demand for its ProTerra product line, while giving it more control over the manufacturing process. MGP currently utilizes co-packers to produce its ProTerra line.
"Building this new extrusion plant gives MGP the capacity and flexibility required to continue to meet the growing demand for our ProTerra line of texturized proteins," said Michael Buttshaw, MGP's Vice President of Ingredient Solutions Sales and R&D. "By transitioning the manufacturing process in-house, we reduce lead times related to co-packer scheduling issues, increase flexibility related to R&D projects and enhance our ability to effectively commercialize new products."
Kraft Heinz, NotCo partner to accelerate AI-driven plant-based innovation
The Kraft Heinz Co. and food tech start-up TheNotCompany Inc. (NotCo) announced a joint venture designed to reimagine global food production and advance toward a more sustainable future.
The joint venture, which will operate under the control of Kraft Heinz as The Kraft Heinz Not Co. LLC, will leverage the inherent strengths of both companies. NotCo brings its patented, first-of-its-kind technology and proven artificial intelligence (AI) solutions, while Kraft Heinz offers its iconic brand portfolio and scale, to develop superior plant-based versions of co-branded products at a level of speed, taste, quality, and scale yet to be seen in the industry.
The Kraft Heinz Not Co. will be headquartered in Chicago with research and development facilities in San Francisco and will focus on plant-based innovation across numerous Kraft Heinz product categories. Lucho Lopez-May, who is currently CEO, North America of NotCo, will become CEO of The Kraft Heinz Not Co. Lopez-May was previously CEO of Garland Food, and prior to that, president of Strategic Growth Channels at Danone North America.
Ocean Spray, Canomiks partner to accelerate cranberry product innovation
Ocean Spray Cranberries Inc. and Canomiks, a startup technology company in the functional food and beverage space, announced research leveraging Canomiks' AI-based technology platform to test and certify the biological efficacy of the cranberry. The relationship with Canomiks, through Ocean Spray's existing partnership with the incubator Plug and Play, enables the company to further validate the superfruit nature of cranberry's biological efficacy.
Canomiks used their genomics, bioinformatics, and AI-based technology to test cranberry bioactive components called polyphenols to demonstrate that these bioactives can positively influence genomic pathways responsible for modulating blood pressure and blood flow. Ocean Spray provided concentrate and fruit extracts containing naturally occurring cranberry bioactives and Canomiks applied its exclusive IP and groundbreaking technology to test and validate the efficacy of these components, finding that the cranberry's support of heart health and overall blood pressure maintenance pathways align with previous clinical trial results. (Novotny 2015, Chew 2018, Richter 2021). The trials demonstrated the way in which cranberry juice consumption aided in the improvement of blood pressure, while the current data provided the potential modes of action and for unlocking and evaluating the hidden health elements of cranberries.
"This is an exciting initiative from our Emerging Science team intended to accelerate discovery research and study the benefits of bioactive compounds in the cranberries, supporting our belief that food is medicine and consuming a diet rich in plant bioactives, such as those found in cranberries, can help support health including benefitting heart health," said Katy Galle, senior vice president, Research & Development, Ocean Spray Cranberries Inc.
EverGrain Ingredients achieves Upcycled Food Association certification
EverGrain Ingredients, an impact driven ingredient company created by AB InBev, announced its entire portfolio of upcycled barley protein and fiber ingredients has received the Upcycled Food Association's (UFA) certification.
This summer, EverGrain is due to come online with a scaled facility in St. Louis, producing EverPro, a soluble plant-based protein that is highly compatible with pea protein. The company is also exploring plant-based protein and fiber ingredients that can be used in meat alternatives, breads and pastas.
"We started our journey in 2013, long before upcycling was a trend, with the goal of unlocking every grain of potential in our barley to have a positive impact on people and planet," said EverGrain CEO Gregory Belt. "We are transforming spent barley—what we, at EverGrain, call saved barley—into one of the world's most sustainable, accessible, plentiful sources of plant-based protein and fiber."
Riviana Foods acquires InHarvest for $48.75 million
Riviana Foods Inc. signed of a definitive agreement to purchase the assets of InHarvest Inc., which specializes in the production, marketing and sale of premium specialty rice, quinoa and grains.
The acquisition expands Riviana's operations and geographic footprint into California and includes two production facilities in Colusa and Woodland strategically located in the rice-growing area of the western U.S. The purchase complements and enhances Riviana's current business in the foodservice, ingredients/industrial and retail/private label sectors.
"The acquisition of the InHarvest business is an excellent fit and consistent with our strategic plan to expand our position in the specialty value-added rice, quinoa and grains markets," said Enrique Zaragoza, President & CEO of Riviana. "We are excited about this expansion as we also look forward to welcoming InHarvest's employees to the Riviana team."
Subscribe and receive the latest insights on the healthy food and beverage industry.
Join 30,000+ members. Yes, it's completely free.
You May Also Like
---