Business briefs – Milk Specialties Global – Wixon – PepsiCo – AAK – Cargill
Business briefs – Milk Specialties Global – Wixon – PepsiCo – AAK – Cargill
Who said business is boring? Food & Beverage Insider has the 411 on key industry moves affecting innovation and product development.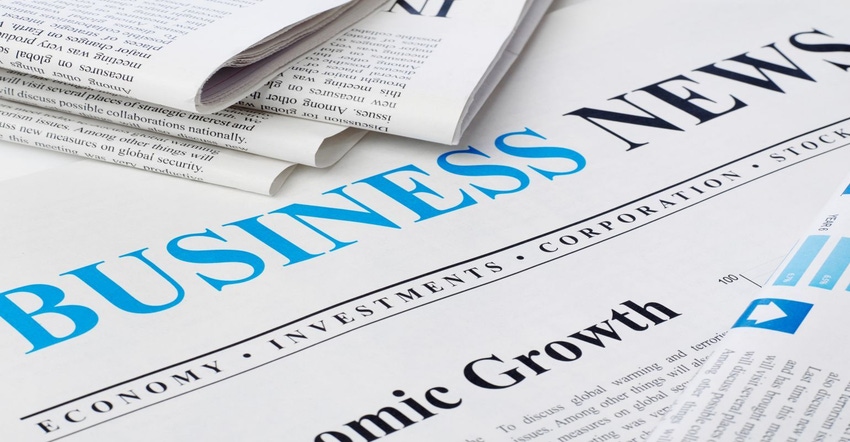 Milk Specialties Global acquires Kay's Processing
Milk Specialties Global (MSG) acquired the 96,000-square-foot, gluten-free certified Kay's Processing facility in Clara City, Minnesota, along with the Kay's Naturals consumer brand. The acquisition will expand operations at the Clara City facility to accommodate demand for extruded protein products that are used for a variety of applications ranging from snacks to meat alternatives.
"There is a lot of potential to ramp up production and increase capacity at our new Clara City facility, including more co-manufacturing," said Jim Fischer, vice president of Extrusion Technology and Strategy at MSG.
The Clara City facility is MSG's 11th plant, and the latest in a series of strategic acquisitions and expansions that began in 2008. Most recently, in 2020 the company doubled its lactose production following expansion of its west coast processing facility in Visalia, California. Earlier this year, MSG completed a capital improvement project at its Fond Du Lac, Wisconsin, facility to begin production of lactoferrin, signaling the launch of its NutriPRO line of products focusing on the health benefits of whey protein.
Wixon expands operations in Wisconsin
Wixon Inc. is investing more than $15 million to expand its facilities in St. Francis, Wisconsin. The company plans to expand its manufacturing and packaging operations as well as add 40 new jobs.
Project plans include purchasing a 100,000-square-foot facility located in the airport industrial park for manufacturing and purchasing new machinery and tooling. Wixon owns and maintains several buildings on the campus, but the ability to physically expand its operations is limited due to its proximity to the surrounding buildings. The company announced adaptive reuse of the existing buildings. In addition to supporting widespread growth, the segregated expansion will also further support the Gott Pet Products line.
"With projected compound annual growth of 45% on top of over 50% growth last year, it was clear that we would need more room for success," said Peter Gottsacker, president of Wixon and Gott Pet Products. "Additional supply chain facilities were also needed because of the success of Gott Pet Products, a separate Wisconsin-owned family business."
PepsiCo announces 'Net Water Positive' commitment
PepsiCo Inc. announced its intent to become net water positive—to replenish more water than the company uses—by 2030. If achieved, PepsiCo would become one of the most water-efficient food or beverage manufacturers operating in high-risk watersheds.
New goals will guide tangible operational action towards PepsiCo's "Net Water Positive" ambition to reduce absolute water use and replenish back into the local watershed more than 100% of the water used at company-owned and third-party sites in high-water-risk areas. The program seeks to deliver safe water access to 100 million people by 2030.
Reduction efficiencies are to be met through the adoption of operational best-in-class or world-class water-use-efficiency standards covering more than 1,000 company-owned and third-party facilities, with nearly half located in high-risk watersheds. Raising the efficiency standard at company-owned sites in high-risk watersheds alone will allow PepsiCo to avoid using more than 11 billion liters of water a year, a 50% reduction in the amount of water the company uses at these sites. PepsiCo also aims to adopt the Alliance for Water Stewardship Standard in all high-water risk areas where it operates by 2025.
The PepsiCo Foundation is also launching a new $1 million program with leading NGO and long-term partner, WaterAid to bring safe water to families in Sub-Saharan Africa—expanding its 15-year, more than $53 million safe water access initiative that reaches over 20 countries and has helped more than 59 million people since 2006. The investment with WaterAid is focused on Sub-Saharan Africa and will help improve water infrastructure, build new water supply systems and equitable sanitation facilities, and promote hygiene education. It will also empower women and girls to become water, sanitation and hygiene stewards in their communities by providing them with the funding and training to maintain water access points and sanitation facilities in the future.
AAK extends Kolo Nafaso sustainable shea program
AAK has extended its Kolo Nafaso shea sourcing program to support the growing demand for ethically produced chocolate confectionery. The program already reaches 320,000 women in West Africa, representing 8% of the global shea industry's workforce.
AAK directly sources shea kernels from Burkina Faso, Ghana and Ivory Coast where women predominantly collect the kernels. Within Kolo Nafaso, established in 2009, AAK purchases directly from women's groups, ranging from 7 to 400 in size, eliminating the need for middlemen. As a result, the women are empowered to invest back into their own communities and enable them to build a better livelihood for themselves and their families.
In 2020, AAK's Kolo Nafaso programs in Burkina Faso and Ghana were fully verified by Proforest, an external, non-profit organization that promotes responsible production and sourcing of agricultural commodities. In 2021, the full scope of Kolo Nafaso has been verified, including Ivory Coast.
Women participating in Kolo Nafaso have access to a pre-financing scheme that ensures a stable income during the leanest period of the year, avoiding a large drop in income when shea is out of season. They can opt to receive interest-free credits during lean periods, helping them to maintain their living standards throughout the year and not just during the shea kernel harvest.
Cargill partners AeroFarms on cocoa production
Cargill has entered a multi-year research agreement with vertical farming pioneer and leader AeroFarms aimed at improving cocoa bean yields and developing more climate-resilient farming practices.
This latest research collaboration brings together AeroFarms' expertise in controlled environment agriculture, with Cargill's extensive knowledge of cocoa agronomy and production practices. Together, the two organizations will experiment with different indoor growing technologies including aeroponics and hydroponics, light, carbon dioxide, irrigation, nutrition, plant space and pruning to identify the optimal conditions for cocoa tree growth.
These findings will yield new insights, targeting factors such as faster tree growth and greater yields, accelerated development of varieties with enhanced pest and disease resistance, and unlocking the cocoa bean's full flavor and color potential. The outcomes will help secure the future supply of cocoa beans in the face of climate change.
Initial exploratory work has already begun at AeroFarms global headquarters in Newark, New Jersey, and will expand to the company's state-of-the-art AeroFarms AgX Research & Development indoor vertical farm in Abu Dhabi, UAE, which is slated to open in early 2022.
Subscribe and receive the latest insights on the healthy food and beverage industry.
Join 30,000+ members. Yes, it's completely free.
You May Also Like
---