Business briefs – Mondelēz – Robertet – FrieslandCampina – Saputo – COSUCRA
Business briefs – Mondelēz – Robertet – FrieslandCampina – Saputo – COSUCRA
Who said business is boring? Food & Beverage Insider has the 411 on key industry moves affecting innovation and product development.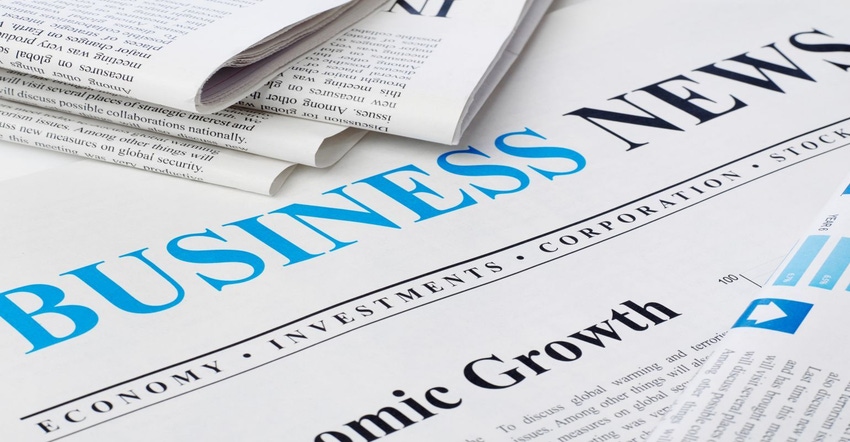 Mondelēz acquires Chipita snack company for $2 billion
Mondelēz International Inc. has signed a US$2 billion deal to acquire Chipita S.A., one of the largest producers of salty and sweet snacks in Central and Eastern Europe. The acquisition creates an opportunity for the two companies to share procurement, manufacturing, and future growth.
Founded in Greece over 40 years ago, Chipita's brand portfolio includes 7Days, Chipicao and Fineti. The acquisition will enable the Mondelēz International business to offer a broad bakery portfolio—biscuits, cake and now pastry—meeting growing consumer demand for this segment. In addition to bringing a new category to Mondelēz International, the acquisition will also offer significantly increased presence in the fast-growing Central and Eastern European markets where Chipita's business is especially well positioned. Chipita has 13 production plants with presence in over 50 countries and employs more than 5,100 employees.
"Welcoming Chipita S.A.'s delicious pastry products into the Mondelēz International family advances our strategy to become the global leader in broader snacking," said Dirk Van de Put, chairman and CEO, Mondelēz International. "Their iconic brands and significant scale across so many attractive geographies make them a strong strategic complement to our existing portfolio and future growth ambitions in Europe and beyond."
Mondelēz International will utilize Chipita S.A.'s Central and Eastern European distribution network capabilities to enhance its own distribution in the region and continue to bring the brands to new countries in the region and beyond. The deal will also offer innovation and co-branding opportunities by bringing Mondelēz International's iconic chocolate brands to new categories.
Robertet acquires Ecom Food Industries
Robertet has announced the acquisition of Ecom Food Industries, a Toronto-based manufacturer of specialty natural flavors and extracts for the food and beverage, health, nutraceutical and cosmetic industries.
"The Ecom client and product portfolio perfectly complements Robertet's own, and we look forward to combining the strengths of both organizations to better serve our clients and their consumers' needs," said Philippe Maubert, chairman, Robertet Groupe. "Our DNA is a product line consistent with all-natural, botanically-sourced ingredients and value-added products to suit consumer needs. Ecom fits perfectly within this strategy and we look forward to welcoming Ecom into the Robertet family."
FrieslandCampina sells Russian dairy business to Ehrmann
FrieslandCampina and Ehrmann and FrieslandCampina have signed an agreement for Ehrmann to acquire FrieslandCampina's Russian subsidiary Campina LLC. Both companies hold strong positions in different segments of the Russian dairy market, and the strategic transaction accelerates Ehrmann's position in Russia and allows FrieslandCampina to focus on consumer markets elsewhere.
Upon completion of the transaction, Ehrmann will be 100% owner of Campina LLC with its 650 employees, and, including all assets and contractual obligations. Ehrmann will manage the dairy production in the Moscow region and develop the established brands Fruttis and Nezhny.
"This divesture is part of FrieslandCampina's previously announced strategy to review its position in various markets. Under Ehrmann's umbrella, our Russian consumer dairy business will be able to further develop and realize its full growth potential," said Roel van Neerbos, president, Food & Beverage, FrieslandCampina.
Saputo makes acquisitions in dairy alternatives, value-added ingredients sectors
Saputo Inc. on May 25 announced two strategic acquisitions in the dairy alternatives and value-added ingredients segments, representing a combined investment of approximately US$155 million.
Saputo completed its acquisition of Scotland-based Bute Island Foods Ltd., an innovative manufacturer, marketer and distributor of a variety of dairy alternative cheese products for both the retail and foodservice market segments under the began Sheese brand, alongside private label brands.
"Our commitment remains to expand our footprint in the dairy alternatives space to meet the changing demands of our customers and consumers. This investment marks an important milestone that will allow us to accelerate our growth in this area globally, putting innovation at the forefront of our priorities," said Lino A. Saputo, chairman of the Board and CEO, Saputo Inc.
Saputo also entered into an agreement to acquire the Reedsburg, Wisconsin facility of Wisconsin Specialty Protein LLC. The facility manufactures value-added ingredients such as goat whey, organic lactose and other dairy powders. The transaction is expected to close at the end of May 2021 and will enable Saputo to broaden and increase the value of its ingredients offering, enhancing its portfolio in the United States and internationally.
Gillco enters distribution agreement with COSUCRA
Gillco Ingredients and COSUCRA Inc., the North American subsidiary of parent company COSUCRA Groupe Warcoing S.A., have entered into a distribution agreement. Gillco will distribute Fibruline and Fibrulose branded chicory root fiber specialty ingredients as well as Nastar native pea starch, Swelite pea cell-wall fiber and PISANE™ organic pea protein to end customers across multiple consumer sectors in the U.S.
"We are elated to make this strategic partnership official," said Mike Montgomery, president, Gillco Ingredients. "Gillco has been selling chicory root fiber since 2001. Our team's vast experience and knowledge of these products allow us to help our customers every step of the way, from ideation to shelf. With the support of COSUCRA and the addition of the pea portfolio, we will be able to do even more."
Subscribe and receive the latest insights on the healthy food and beverage industry.
Join 30,000+ members. Yes, it's completely free.
You May Also Like
---