Business briefs – Mondelez – Bolthouse – Clio – Aleph – Coca-Cola
Business briefs – Mondelez – Bolthouse – Clio – Aleph – Coca-Cola
Who said business is boring? From acquisitions to sustainability initiatives, Food & Beverage Insider spotlights key industry moves affecting innovation and product development.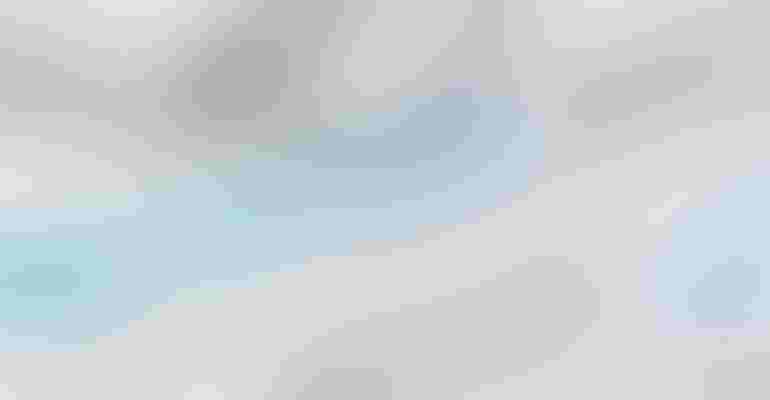 Mondelez finalizes acquisition of Clif Bar 
Mondelez International has completed its acquisition of Clif Bar & Co. for $2.9 billion. The acquisition includes the Clif, Luna and Clif Kids brands. Mondelez said it will continue operating Clif Bar & Co. from its current headquarters in Emeryville, California. Production will also continue at Clif Bar's facilities in Twin Falls, Idaho, and Indianapolis. Mondelez's own snack bar business has generated $300 million in sales. The addition of Clif Bar is predicted to vault the company's bar business revenue over $1 billion. 
"We are delighted to formally welcome Clif Bar & Co. into our Mondelez International team," said Dirk Van de Put, chairman and CEO of Mondelez International. "We're excited about the opportunity to advance our shared passion for delivering great-tasting snacks that help fuel busy lifestyles, while helping to reduce our impact on the planet." 
Bolthouse Farms acquires Evolution Fresh from Starbucks 
California juice giant Bolthouse Farms has acquired Evolution Fresh from Starbucks. This move expands the company's juice offerings to include Evolution Fresh's primarily organic, cold-pressed juices. This move marks another step by Bolthouse Farms toward expanding its refrigerated beverage offerings in retail. Evolution Fresh's cold-pressed juices complement Bolthouse's existing lines of juices, smoothies, protein shakes, functional beverages and refrigerated dressings. 
"This acquisition is an important step on the company's growth journey, with more expected to come," said Jeff Dunn, CEO, Bolthouse Farms. "This acquisition expands our portfolio in a way that meets the health and nutrition needs of more consumers than ever before." Starbucks will continue to carry Evolution Fresh juices in U.S. stores. 
Clio Snacks expands distribution and product offerings 
Clio Snacks has continued its rapid growth by expanding both its offerings and its channels and retailers. Since July, the company has unveiled Limited Edition Key Lime Pie Granola & Yogurt Parfait Bars, available exclusively in Sam's Club, and Salted Caramel Mini Greek Yogurt Bars, available exclusively in Walmart. "Innovation is one of the biggest drivers of our growth, as we launch products that encourage consumption across multiple dayparts, including morning and afternoon snacking, breakfast and dessert," said John McGuckin, CEO, Clio Snacks. "Key Lime Pie Parfait and Salted Caramel Minis are the first of several new products we'll be debuting throughout the next 12 months." 
Clio has added numerous retail partners to its distribution, including Meijer, Sprouts, Wawa, Sheetz, Circle K, Quick Check, Kum & Go and OTG, as well as national e-commerce channels Yumble, Weee! and Veruca. "Our ongoing distribution gains across such a wide variety of retailers is an incredible proof point to Clio's broad consumer appeal," McGuckin said. 
Aleph Farms joins 'AIM for Climate' initiative 
Aleph Farms has been officially recognized by the Agriculture Innovation Mission for Climate (AIM for Climate) as an Innovation Sprint Partner. The AIM for Climate initiative was launched at the 26th United Nation Climate Change Conference of Parties in 2021 as a joint project of 41 countries and more than 180 nongovernmental partners. The initiative is designed to gather support and investments for climate-smart agriculture and food systems innovation. 
Over the next five years, this initiative will invest $40 million in cellular agriculture R&D through Aleph Farms. The Israel-based cultivated meat company was the first to grow steaks directly from non-genetically engineered animal cells. It plans to release its products into global markets pending regulatory processes. The AIM for Climate initiative is focusing in part on cellular agriculture because it addresses one of the major drivers of climate change: methane gas. According to the organization, meat that is produced via cultivation rather than livestock farming requires 95% less land and 78% less water, and can reduce greenhouse gas emissions by 92%. 
Coca-Cola 'Refillable Glass Bottle Pilot Program' a success
The unexpected success of a pilot program in El Paso, Texas, points to expanded possibilities for Coca-Cola's recyclable and reusable bottle initiatives. The program, implemented by Coca-Cola Southwest Beverages (SWB), is called the "Refillable Glass Bottle Pilot Program." Customers return their glass Coca-Cola bottles after use to be sanitized, cleaned and refilled. Currently, the program is based in El Paso with the potential to expand to all of Coca-Cola SWB's territories, including all of Texas, Oklahoma, and parts of New Mexico and Arkansas. 
The program was implemented at 77 locations across El Paso to promote sustainability, and has had a return rate of 74%, exceeding initial expectations. Joshua Stirneman, director of revenue management for Coca-Cola SWB, said at this moment Coca-Cola SWB has no plans to end the pilot program. Coca-Cola recently announced that the company aims to have at least 25% of all beverages globally sold in refillable/returnable glass or plastic bottles by 2030. Bottle return programs in Brazil are having similar success, with return rates above 90% 
Subscribe and receive the latest insights on the healthy food and beverage industry.
Join 30,000+ members. Yes, it's completely free.
You May Also Like
---