Business briefs – Whole Earth Brands – Cargill – BlueNalu – Kalsec – Tastepoint by IFF
Business briefs – Whole Earth Brands – Cargill – BlueNalu – Kalsec – Tastepoint by IFF
Who said business is boring? Food & Beverage Insider has the 411 on key industry moves affecting innovation and product development.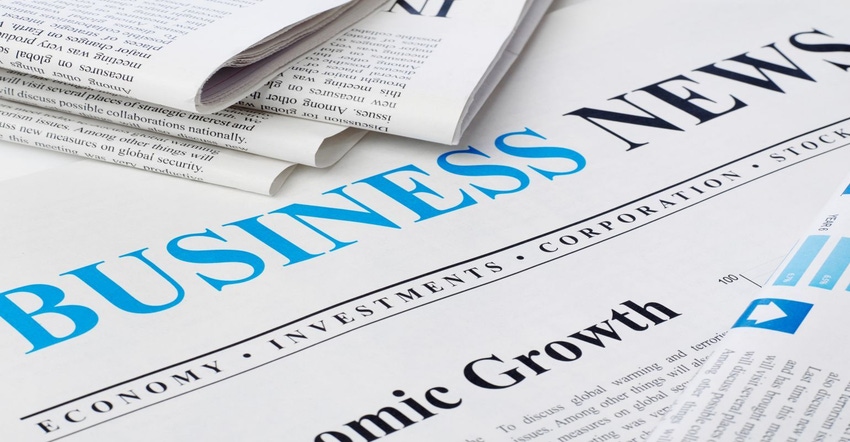 Whole Earth Brands to acquire Wholesome Sweeteners
Whole Earth Brands Inc., a global food company enabling healthier lifestyles by providing access to premium plant-based sweeteners, flavor enhancers and other foods through a diverse portfolio of trusted brands and delicious products, entered into a definitive agreement to acquire all of the issued and outstanding capital stock of WSO Investments Inc., the holding company for Wholesome Sweeteners Inc., a leading organic sweetener brand in North America.
The US$180 million cash deal expands Whole Earth's portfolio and meets growing consumer demand for natural and plant-based dietary options, baking ingredients and taste profiles. Wholesome is the U.S. leader in organic, plant-based and Fair Trade-certified sweeteners, including sugar, honey, agave nectar, allulose and other liquid sweetener products.
Cargill opens new premix, nutrition facility in Ohio
Cargill has opened a new premix animal nutrition facility in Lewisburg, Ohio. The 220,000 square-foot, future-ready facility is deploying advanced technology not previously used in animal agriculture or pet food production that allows the use of less resources to produce feed, while ensuring the highest quality and traceability of its products for Cargill customers.
The $50 million investment in expanding Cargill's existing feed production operations. The facility produces non-medicated feed and supports Cargill and Provimi branded animal nutrition premixes and products, along with additives and specialty and custom blends.
BlueNalu secures $60 million in financing to advance cell-based seafood
BlueNalu received a $60 million in debt financing from investors to bring cell-based seafood to the U.S. this year. The financing will enable to the company to complete opening a nearly 40,000-square-foot pilot production facility, complete FDA regulatory review for its first products, and initiate marketplace testing in a variety of foodservice establishments throughout the U.S.
BlueNalu plans to introduce a wide variety of cell-based seafood products from its pilot production facility in San Diego. The company anticipates starting with the launch of mahi mahi later this year, followed by the launch of a premium bluefin tuna thereafter.
Previously, BlueNalu announced completion of its Series A round of $20 million in early 2020, and its Series Seed round of $4.5 million in early 2018.
Kalsec expands Shanghai facility
Kalsec is expanding to a new office space and food application laboratory at its Shanghai location. In 2009, Kalsec expanded into China and has been supporting the burgeoning domestic Chinese market ever since.
On Dec. 24, 2020, Kalsec officially opened its new headquarters in Shanghai, inside the Caohejing Development Zone. "The upgrade of the Kalsec China headquarters reflects our commitment to provide close support to our food and beverage customers in Greater China and the Asia-Pacific region," said Kathleen Koh, managing director, Kalsec Asia. "Through the expansion of the application laboratory, we can better test and develop solutions for the market along with finished goods that are healthy and sustainably sourced."
Tastepoint by IFF expands North American presence
Tastepoint by IFF will soon complete a series of strategic growth initiatives to expand its footprint on both coasts. Tastepoint Philadelphia and Greater Los Angeles locations are poised to spark innovative solutions for customers nationwide with new facilities, renovations and additional technologies and expertise.
Tastepoint's West Coast footprint expansion involves construction of a new creative center, scheduled to open May 2021, and upgrades to an existing manufacturing center. The new state-of-the-art facilities allow for more accessible customer engagement and a significantly expanded customer base. The Creative Center will be equipped with a culinary center, flavor creation, and application and analytical labs. The upgrades to the manufacturing center include new production capabilities for vitamin blends, oil powders and spice blends, as well as the integration of new technologies to enhance spray-dry and emulsion flavor capabilities.
Tastepoint's headquarters in South Philadelphia now features new spaces that optimize capabilities in flavor development and customer ideation. Complete with custom-designed equipment, a chef-appointed culinary kitchen and master baker-approved pastry arts lab provide the ultimate customer experience through engagement, education and collaboration.
Driven by strong consumer demand, a new Health Concepts lab is dedicated to testing nutrition and health products for performance and stability. Additionally, dairy and beverage pilot plants, as well as the Application labs for sweet goods, beverage, dairy, savory and flavor portfolio have been fully renovated. The space also features a newly updated analytical lab with several gas chromatography-mass spectrometers to broaden abilities. These upgrades allow Tastepoint to stay continuously dedicated to flavor and end-to-end product development innovation.
Subscribe and receive the latest insights on the healthy food and beverage industry.
Join 30,000+ members. Yes, it's completely free.
You May Also Like
---