Congressman introduces legislation to further plant-based food innovation
Congressman introduces legislation to further plant-based food innovation
U.S. Rep. James P. McGovern (D-MA) seized the opportunity to support American farmers and rural communities by establishing the aptly named PLANT Act—short for the Peas, Legumes and Nuts Today Act—in late July.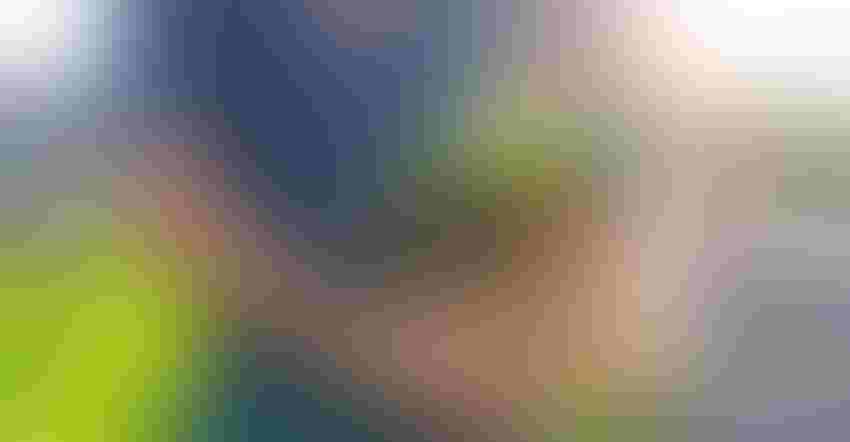 As consumers increasingly gravitate to plant-based foods, U.S. Rep. James P. McGovern (D-MA) is seizing the opportunity to support American farmers and rural communities through plant-based food research and production. McGovern, ranking member of the House Rules Committee and senior member of the House Agriculture Committee, introduced the aptly named PLANT Act—short for the Peas, Legumes and Nuts Today Act—on July 28.
Reorganizing USDA by establishing an Office of Plant-Based Foods and Innovative Production is a cornerstone of the bill. The multi-layered approach to creating new opportunities for farmers and food companies includes grants to nonprofit institutions to support the development of pulse crops, vegetables, legumes and fungi, including faba beans, mushrooms and oats. Developing and disseminating science-based tools, technical and marketing, job training and development is another facet. Providing technical and nontechnical assistance and education to food companies using pulse crops and value-added production processes adds another dimension to the project. Developing new and innovative technologies to improve and utilize pulse crops as a food ingredient is still another layer.
If the bill is enacted, an Emerging Protein and Innovative Production Advisory Committee will be established within 180 days to advise the secretary on the development of policies and outreach relating to protein-rich foods sourced from plant ingredients and emerging agricultural production practices.
"The PLANT Act will help us win the future of food," McGovern said. "Now is the time to embrace the enormous potential that plant-based foods have to strengthen our economy and our food system."
The Environmental Working Group is supportive. "Congress should do more to support farmers and food companies making plant-based foods when Congress renews the Farm Bill," said the organization's SVP for Government Affairs Scott Faber. A draft of the 2023 Farm Bill is expected to emerge when Congress reconvenes in September.
"Right now, America is the world's plant-based foods leader, but other countries are making big investments in their plant-food sectors," Faber continued. "USDA has always supported our meat and dairy farmers, investing more than $50 billion since 1995. Now, to maintain our global leadership role, it's time for USDA to also support the farmers growing for the plant-based industry."
Nicole Negow, vice president of food systems and policy at Plant Based Foods Association (PBFA), added: "This legislation championed by Representative McGovern will create more opportunities for farmers, provide essential support to food manufacturers—like many of our PBFA members—and bolster efforts to promote the growth and export of plant-based foods."
The Physicians Committee for Responsible Medicine noted the PLANT Act will ensure USDA support of a plant-based diet and potentially save billions in health care costs. "Helping farmers to provide Americans more protein from beans and other plant sources instead of animal products could save countless lives from heart disease and other diet-related conditions," said Neal Barnard, M.D., president of the organization.
A broad coalition of stakeholders support the PLANT Act. To name a few: Ben & Jerry's, Beyond Meat, Danone North America, No Evil Foods, Oatly, Turtle Island Foods (producer of Tofurky), Plant Based Foods Institute, Natural Resources Defense Council and more.
Cindy Hazen has more than 25 years of experience developing seasonings, dry blends, beverages and more. Today, when not writing or consulting, she expands her knowledge of food safety as a food safety officer for a Memphis-based produce distributor.
Subscribe and receive the latest insights on the healthy food and beverage industry.
Join 30,000+ members. Yes, it's completely free.
You May Also Like
---