Consumers fuel industry transition to cage-free eggs
Consumers fuel industry transition to cage-free eggs
It's an eggcellent time to be alive for chickens. Consumers have placed higher priority on animal welfare when making purchase decisions—a shift that's fueled more than 1,100 food corporations to utilize cage-free eggs, an expert contends.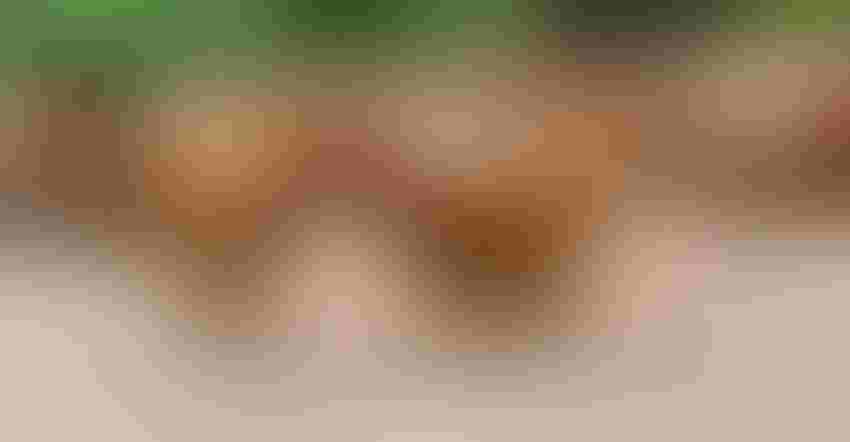 A new report by Open Wing Alliance (OWA), a collaborative of global animal protection organizations, showed 1,157 global food organizations have transitioned their supply chains to cage-free eggs.
Abby Sarfas, author of OWA's Cage Fulfillment Report, said consumers are ultimately behind the push toward food production methods that place higher priority on animal welfare, like eggs produced using cage-free methods.
"Consumers want eggs from higher-welfare, cage-free systems, as they perceive them to be a better quality and more nutritious product, and will pay more for them," she said.
According to Sarfas, cage-free demands started to gain momentum nearly 10 years ago, when major food companies like McDonald's and Starbucks made commitments to use only cage-free eggs in their products.
"These commitments were seen as a significant step forward in the push for more humane treatment of egg-laying hens," Sarfas maintained. "In 2017, we saw momentum building globally, with major multinational companies making global, cage-free egg commitments."
OWA's new report tracks the progress of nearly 2,500 commitments made by global food corporations to transition their supply chains to cage-free eggs. As of April 2023, 89% of cage-free egg commitments with deadlines of 2022 or earlier—a total of 1,157 commitments—have been met, per the report.
The majority of corporations with cage-free commitments are restaurants. The report found 509 restaurants pledged to transition to a cage-free supply chain by 2022.
Other corporations include 174 retailers, 118 foodservice providers and caterers, 95 hospitality companies, 53 producers and 19 distributors.
"Cage-free" eggs are produced by hens that live in open indoor spaces, Sarfas said. Conventional eggs, she explained, are produced by hens that are kept in small "battery" cages or enriched cage systems.
Battery cages, she added, are the most common confinement method used for egg-laying hens on an industrial scale. Enriched cage systems provide perches, nesting boxes and more space, but "they still do not meet the behavioral and physical needs of laying hens," Sarfas contended.
Natural behaviors, such as nesting, perching, roosting and foraging, are prevented by cage confinement, according to Sarfas, potentially leading to issues like poor bone health, reproductive disease and disorders, and stress.
That could be why higher welfare farming methods like cage-free egg production have been linked with decreased use of antibiotics compared to conventional methods—another potential perk in the eyes of consumers.
"Consumers are generally concerned regarding the use of antibiotics in livestock farming, perceiving a human health risk," Sarfas said, citing data that shows an estimated 66% of global antibiotics are used on livestock.
While "no firm figures regarding the use of antibiotics in conventional versus alternative egg production" have been reported, she explained, one large U.K.-based egg producer Noble Foods reported lower antibiotic use in its free-range eggs compared to its caged production from 2017-2020.
"In response to consumer demand, multinationals have developed higher welfare products and, increasingly, cage-free policies covering their global supply chains," Sarfas said. "It is expected that these markets for higher welfare eggs will continue to increase."
Rachel Adams joined Informa's Health & Nutrition Network in 2013. Her career in the natural products industry started with a food and beverage focus before transitioning into her role as managing editor of Natural Products INSIDER, where she covered the dietary supplement industry. Adams left Informa Markets in 2019.
Subscribe and receive the latest insights on the healthy food and beverage industry.
Join 30,000+ members. Yes, it's completely free.
You May Also Like
---