Examining the egg shortage: An opportunity for egg substitutes in CPGs?
Examining the egg shortage: An opportunity for egg substitutes in CPGs?
Explore the impact of the bird flu-induced egg shortage on CPG food brands, and the potential of egg substitutes to replace eggs in formulation.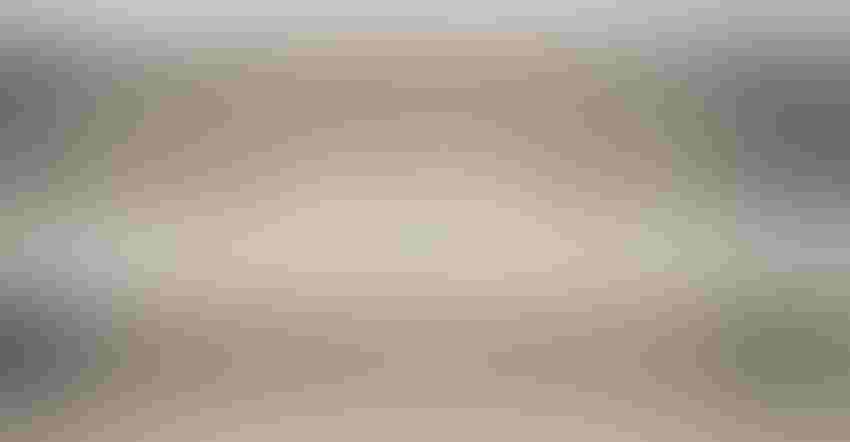 An outbreak of avian influenza, also known as bird flu, has caused soaring prices and short supply of eggs across the United States, impacting consumers and CPG brands alike.
According to the latest data from the U.S. Bureau of Labor Statistics' Consumer Price Index (CPI), the cost of eggs reached an all-time high in December 2022 of $4.25 per dozen—up from $1.78 just one year prior.
While rising fuel and feed costs have contributed to the rising egg prices, which have increased steadily from just $1.48 per dozen in December 2020 per CPI figures, the recent spike in prices is largely attributed to widespread egg shortages caused by an outbreak of avian influenza, Teresa Morishita, DVM, Ph.D., professor of Poultry Medicine & Food Safety at Western University of Health Sciences' College of Veterinary Medicine, said.
Avian influenza is a family of highly contagious viruses that are not typically harmful to the wild birds that carry and transmit it but are deadly to domesticated birds. The virus, which has no cure, spreads quickly through poultry flocks, almost always causing severe disease or death.
In the case of an outbreak of bird flu, common practice is to quarantine the birds, Morishita said. Birds that are positive for the virus are euthanized to prevent further spread.
This can be devastating for commercial egg farms.
"When you think of a commercial farm in the traditional sense, they have usually about 10 buildings per farm, and they have about 100,000-plus birds per building," Morishita explained. "So, you can already see at one farm site there might be a million or more birds."
When a bird at a farm is diagnosed with bird flu, all birds on that farm are destroyed, she added.
"What was devastating is that we had many egg farms that were affected. We don't have the supply of eggs from those farms," Morishita said.
She suspects production will return to normal, though it can take egg farms several weeks to repopulate after a bird flu outbreak. Egg prices, however, will remain high until the egg industry recovers from the substantial losses, she said.
A potential CPG solution
For CPG food and beverage brands, a short supply of eggs can increase ingredient costs and stall production. Egg substitutes may provide a viable solution.
According to Mark Daeschel, Ph.D., certified food scientist, Food Safety Assessments LLC, there are a number of reasons food products developers may be apt to consider egg substitutes, including to compensate for a decrease in availability of eggs.
Egg substitutes are also sought out by brands looking to cater to a vegan market and by brands that produce allergen-free products, he said.
In food products, eggs provide numerous functional benefits. They add moisture to products and help to bind ingredients together, providing "a nice homogeneous taste or texture in the mouth," Daeschel explained. They also assist in the browning and leavening of baked goods, and they can contribute flavor to finished products.
"Finding something that would work as a perfect substitute is a challenge because there's no one ingredient that will substitute in its entirety for the action of eggs," he said. "Typically, egg substitutes are going to combine two or more separate ingredients that when combined will closely mimic the action of an egg."
Commercial egg substitutes, which appear on the label as "egg substitutes," for example, typically contain a starch like tapioca or potato starch, as well as a leavening agent like baking soda or baking powder, to replicate some of the functional properties of eggs.
Lecithin derived from soy can provide the binding properties of eggs. To replace moisture, adding things like yogurt or sour cream "will add some body, but also help trap in the moisture in the food product," Daeschel explained.
Importantly, Daeschel said making the swap to egg substitutes may not increase ingredient costs, but products that undergo a reformulation would also need revised labeling.
Rachel Adams joined Informa's Health & Nutrition Network in 2013. Her career in the natural products industry started with a food and beverage focus before transitioning into her role as managing editor of Natural Products INSIDER, where she covered the dietary supplement industry. Adams left Informa Markets in 2019.
Subscribe and receive the latest insights on the healthy food and beverage industry.
Join 30,000+ members. Yes, it's completely free.
You May Also Like
---