Food, beverage industry advances LGBTQ workplace inclusion
Food, beverage industry advances LGBTQ workplace inclusion
Forty-two food, beverage and grocery companies earned a score of 100% on the Human Rights Campaign's 2021 Corporate Equality Index (CEI), a nationally recognized benchmark that evaluates America's top workplaces and their inclusion of LGBTQ employees and their allies.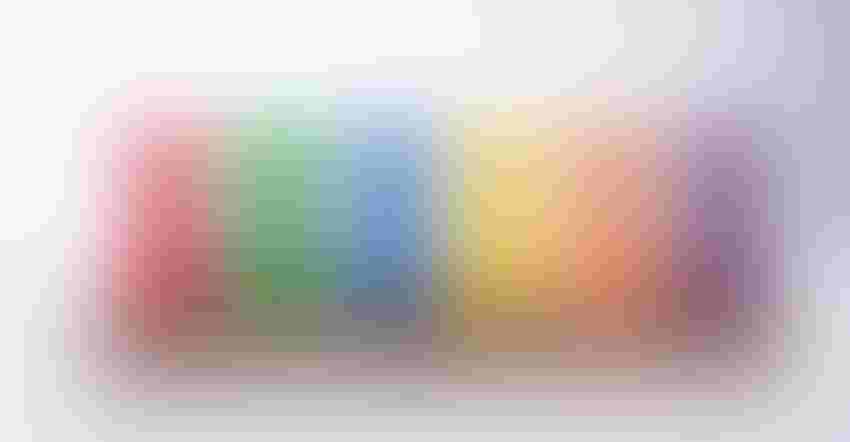 The CEI was released Jan. 28 by the Human Rights Campaign (HRC) Foundation, the educational arm of the nation's largest lesbian, gay, bisexual, transgender and queer (LGBTQ) civil rights organization.
The food and beverage sector is part of the 1,142 major U.S. businesses that were also ranked in the 2021 CEI, the largest number of companies to be ranked to date. According to the index, 42 companies in the food, beverage, and grocery industry have been designated a Best Place to Work for LGBTQ Equality for their efforts in satisfying all the CEI's criteria results in a 100% ranking.
"From the previously unimaginable impact of the COVID-19 pandemic, to a long overdue reckoning with racial injustice, 2020 was an unprecedented year. Yet, many businesses across the nation stepped up and continued to prioritize and champion LGBTQ equality," said Alphonso David, president, Human Rights Campaign. "This year has shown us that tools like the CEI are crucial in the work to increase equity and inclusion in the workplace, but also that companies must breathe life into these policies and practices in real and tangible ways. Thank you to the companies that understand protecting their LGBTQ employees and consumers from discrimination is not just the right thing to do—but the best business decision."
The CEI has successfully worked with the country's top corporations and business leaders, helping them break new ground each year in workplace equality. The CEI is one tool among many for savvy consumers and the public at-large to assess where they want to work or spend their dollars. While the CEI cannot be a barometer for the full scope of workplace culture, it does work to create a foundation upon which employees can work to rectify their concerns and feel more comfortable living and working as their true selves.
The CEI rates companies on detailed criteria falling under four central pillars:
Non-discrimination policies across business entities;

Equitable benefits for LGBTQ workers and their families;

Supporting an inclusive culture; and

Corporate social responsibility.
The food and beverage companies earning a 2021 CEI Score of 100% include:
Anheuser-Busch Companies Inc. (St. Louis)

Aramark Corp. (Philadelphia)

Barilla America Inc. (Northbrook, Illinois)

Ben & Jerry's Homemade Inc. (South Burlington, Vermont)

Brown-Forman Corp. (Louisville, Kentucky)

C&S Wholesale Grocers Inc. (Keene, New Hampshire)

Cargill Inc. (Wayzata, Minnesota)

Chipotle Mexican Grill Inc. (Newport Beach, California)

Chobani (Norwich, New York)

Constellation Brands Inc. (Victor, New York)

Danone North America (White Plains, New York)

Dunkin' Brands Group Inc. (Canton, Massachusetts)

E&J Gallo Winery (Modesto, California)

Food Lion LLC (Salisbury, North Carolina)

General Mills Inc. (Minneapolis)

Giant Eagle Inc. (Pittsburgh)

Hannaford Supermarkets (Scarborough, Maine)

Hershey Co. (Hershey, Pennsylvania)

Impossible Foods (Redwood City, California)

Kellogg Co. (Battle Creek, Michigan)

Keurig Dr Pepper Inc. (Plano, Texas)

Kraft Heinz Co. (Chicago)

Mars Inc. (Mt. Olive, New Jersey)

McDonald's Corp. (Oak Brook, Illinois)

Molson Coors Brewing (Chicago)

Nestlé Purina PetCare Co. (Arlington, Virginia)

Nestlé Waters North America Inc. (Stamford, Connecticut)

New Belgium Brewing Co. (Fort Collins, Colorado)

Ocean Spray Cranberries Inc. (Lakeville-Middleboro, Massachusetts)

Papa John's International Inc. (Louisville, Kentucky)

Peapod Digital Labs LLC (Chicago)

PepsiCo Inc. (Purchase, New York)

Restaurant Brands International (Miami)

Retail Business Services (Salisbury, North Carolina)

Shake Shack Inc. (New York)

Sodexo Inc. (Gaithersburg, Maryland)

The GIANT Company (Carlisle, Pennsylvania)

The Stop & Shop Supermarket Co. (Quincy, Massachusetts)

Wendy's Co. (Dublin, Ohio)
Subscribe and receive the latest insights on the healthy food and beverage industry.
Join 30,000+ members. Yes, it's completely free.
You May Also Like
---