Former Blue Bell president indicted on charges of fraud, conspiracy
Former Blue Bell president indicted on charges of fraud, conspiracy
Chris Flood, an attorney representing Paul Kruse, said he planned to file a motion to dismiss an indictment against his client, the former president and CEO of Blue Bell Creameries.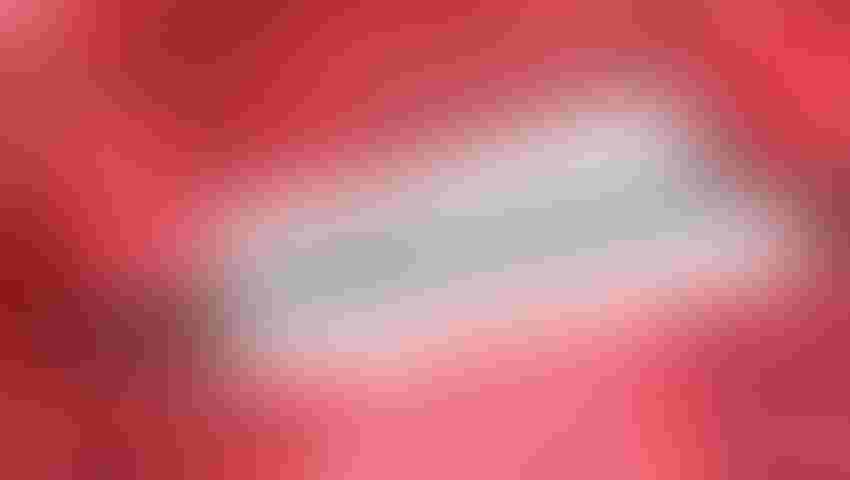 The former president of an ice cream maker tied to contaminated food in 2015 has been charged with wire fraud and conspiracy, but his attorney argued the grand jury charges were filed too late and should be dismissed.
In an indictment filed in federal court in Austin, Texas, Paul Kruse—previously of Blue Bell Creameries L.P.—was charged with seven counts of wire fraud and conspiracy to commit wire fraud related to his supposed efforts to hide from customers Blue Bell's knowledge about Listeria contamination in its products.
"American consumers trust that the individuals who lead food manufacturing companies will put the public safety before profits," Acting Assistant Attorney General Jeffrey Bossert Clark of the U.S. Department of Justice's (DOJ) Civil Division said in a statement. "The Department of Justice will take appropriate action against those who ship contaminated products and choose not to tell consumers about known risks."
In February 2015, Texas state officials notified the company that two ice cream products from its factory in Brenham, Texas, tested positive for Listeria monocytogenes, according to a grand jury indictment.
"Kruse allegedly orchestrated a scheme to deceive certain Blue Bell customers, including by directing employees to remove potentially contaminated products from store freezers without notifying retailers or consumers about the real reason for the withdrawal," DOJ stated in an Oct. 21 news release. "The indictment alleges that Kruse directed employees to tell customers who asked about the removal that there was an unspecified issue with a manufacturing machine."
Blue Bell did not immediately recall the products or formally disclose to customers the potential contamination of Listeria, DOJ said.
Chris Flood, an attorney representing Kruse, said he planned to file a motion to dismiss the indictment.
"They [federal prosecutors] had five years to return an indictment, and they didn't do it within five years," he said in a brief interview for this article.
Flood also denied the substance of the grand jury's allegations. "Neither Paul Kruse [nor] Blue Bell ever intended to defraud anybody," the attorney said. "The indictment doesn't accurately reflect … what happened back in 2015 when Blue Bell learned about the unfortunate Listeria in their ice cream."
The U.S. Centers for Disease Control and Prevention (CDC) says Listeria monocytogenes causes a serious infection called listeriosis, which predominantly impacts pregnant women, newborns, the elderly and individuals with weakened immune systems.
Blue Bell's products were the source of an outbreak of listeriosis in 2015, affecting 10 people in Arizona, Kansas, Oklahoma and Texas, CDC reported. All of the people were hospitalized, and three deaths were reported in Kansas, according to the health protection agency.
Asked to comment on the indictment, Blue Bell pointed out Kruse left his post as president and CEO in February 2017, then departed the board of directors two years later.
"He is no longer employed by or a director of the company, so it would not be appropriate for us to comment on his personal legal situation," Blue Bell stated in an email. "All legal proceedings between the Department of Justice and the company have been concluded."
Blue Bell was recently ordered to pay more than $17 million in criminal penalties for shipping contaminated products linked to the 2015 outbreak of listeriosis. U.S. District Judge Robert Pitman imposed the largest-ever criminal penalty following a conviction in a food safety case, according to DOJ.
Blue Bell previously agreed to plead guilty to misdemeanor counts and pay a criminal fine and forfeiture amount totaling $17.25 million. Texas-based Blue Bell further agreed to pay $2.1 million to resolve civil allegations under the False Claims Act related to ice cream products produced under insanitary conditions and sold to federal facilities.
Blue Bell observed in a May 1 statement that its agreement with the government related to events that transpired five years ago, before the company shut down and revamped its production facilities and procedures. The ice cream maker described food safety as its "highest priority" and said it "must continue to be vigilant every day."
Subscribe and receive the latest insights on the healthy food and beverage industry.
Join 30,000+ members. Yes, it's completely free.
You May Also Like
---