Introducing coffee's next wave: The 'science of coffee'
Introducing coffee's next wave: The 'science of coffee'
Here's how a coffee tech startup is using cutting-edge technology to maximize the freshness and sensory experience of coffee.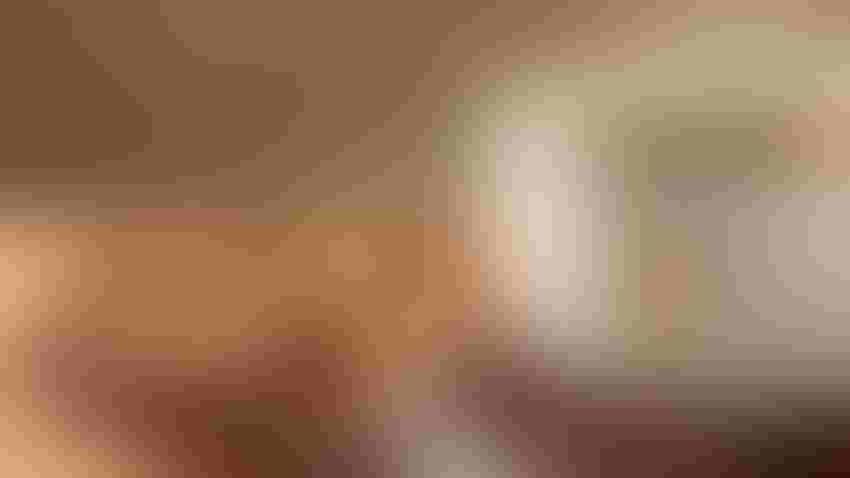 At a Glance
The "fourth wave of coffee" is here, according to ansā Roasting Inc., and it's all about science and technology.

Artificial intelligence (AI) is likely to be a major driver of innovation in this next wave of coffee.

ansā developed a new roasting machine called the Mirco-roaster that uses AI to ensure quality and consistency of the roast.
Coffee is all the rage. In fact, coffee consumption in the United States has hit a record high at approximately 517 million cups of coffee drank each day across the nation.
As consumers' love of coffee grows, innovation brews. From the rise of single-cup systems to the sweeping popularity of cold brew to fan-favorite seasonal flavors, the category has seen an influx of trends, products and methods to meet the seemingly endless appetite for coffee.
Now, according to Ayelet Dar Wohl, director of marketing and sustainability at ansā Roasting Inc., a coffee tech startup, the "fourth wave of coffee" is here—what she calls the "science of coffee."
"The fourth wave of coffee, also known as 'the science of coffee,' opens the door to a flood of innovation, which we believe is only in its infancy," Dar Wohl said. "In the coming years, we are anticipating to see more and more new types of innovations."
She predicts AI is a likely tool that will drive innovation in this next wave of coffee, "from predictive models for fault detection in hardware and preventive maintenance, through accelerating food engineering experiments and all the way to analyzing and predicting consumer preference." She explained, "as the old adage says, 'It is hard to make predictions, especially about the future.'"
In August 2023, ansā secured $9 million in funding to bring to market its countertop roasting machine, known as the Micro-roaster, to the North American market.
The device taps into the trend of "hyperlocal roasting" or on-demand roasting to bring "maximum freshness and an optimal sensory experience" to consumers, according to Dar Wohl.
"Traditionally, coffee is grown in one location, roasted and packaged in a second location, and finally consumed in a third," she explained. "And while green coffee beans are extremely durable and stay fresh for months and even years undisturbed, roasted beans are extremely volatile, and within a matter of weeks, lose their vitality."
To ensure quality and consistency of the roast, ansā's Micro-roaster uses a type of AI called computer vision, which involves capturing, analyzing and understanding digital images to produce information that's then used by the machine to make decisions.
To employ this technology, ansā's machine contains an embedded camera and array that collect data about the roasting process in real time. "This data is fed to algorithms that monitor the roasting process, ensuring an even and homogeneous distribution of energy across all the beans," Dar Wohl maintained.
Plus, the Micro-roaster is calibrated for each coffee variety/cultivar that ansā sources.
"Thanks to this marriage between specialty graded beans and the most advanced and accurate technology, optimal results are achieved every single time," Dar Wohl said.
Importantly, the tech-driven process also eliminates the need for infrastructure typically required of coffee bean roasters by eliminating byproducts of traditional roasters like ambient heat, noise and smoke.
ansā expects its Micro-roaster to hit the North American market as early as Q4 2023.
Subscribe and receive the latest insights on the healthy food and beverage industry.
Join 30,000+ members. Yes, it's completely free.
You May Also Like
---