Soup's On: Campbell's Lauded as America's Most Respected Company
Soup's On: Campbell's Lauded as America's Most Respected Company
Consumers are looking beyond labels and making purchasing decisions based on their perception of a brand. It's called respect, and it's a powerful driver in today's crowded food and beverage space.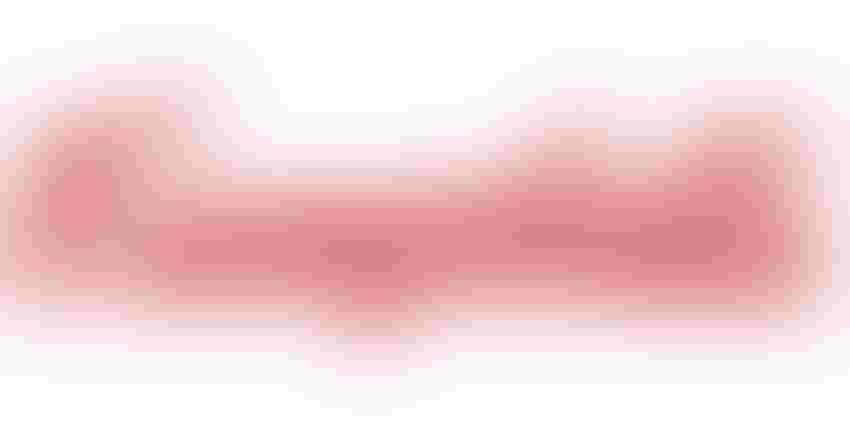 In addition to taste and affordability of a finished product, consumers are weighing how companies source ingredients, manufacture and distribute their products, and brands embrace corporate social responsibility. Food Insider Journal tackled this topic last October, looking at CSR from a macro lens and then zooming in at the cocoa industry to learn how cocoa suppliers and confectionery brands are making CSR an important pillar in their business models and making progress toward a transparent global cocoa supply chain. (See related video).
The "2017 State of Sustainability in America" report from the Natural Marketing Institute (NMI) found nearly two-thirds of consumers are positively impacted by a company that supports a cause in which they believe, and they are more likely to purchase that product over another. Examples of successful causes that resonate with consumers include General Mills' Box Tops for Education, Campbell's Labels for Education, Procter & Gamble's Children's Safe Drinking Water Program and Heinz-Kraft Micronutrient Campaign.
This week, the Reputation Institute released its 2018 US RepTrak® 100 study of corporate reputations in the United States. The Reputation Institute has been measuring reputation for thousands of companies globally over the past 20 years. Based on more than 52,000 individual ratings of companies during the 1Q18, the survey quantified the emotional bond stakeholders have with more than 880 leading companies, and how those connections drive supportive behavior like the willingness to purchase a company's products, recommend the brand, invest or even work for the company.
I am proud to four food and beverage companies recognized in the Top 10 of the RepTrak 100 list of America's Most Reputable Companies. What's more, Campbell's was ranked No. 1 overall and scored No. 1 for governance and leadership and No. 2 in citizenship and products. The company was recognized for its leadership; ingredient transparency through initiatives like whatsinmyfood.com; investments in health and well-being; and the comprehensive integration of corporate responsibility into the business strategy. Rounding out the Top 10 were Nike (2), Bose (3), Barnes & Noble (4), Kellogg's (5), Hershey's (6), Hallmark (7), J.M. Smucker (8), Canon (9) and Amazon (10).
Six new companies entered the Top 10 this year, including Campbell's, Nike, Bose, Kellogg's, J.M. Smucker and Canon, and overall 36 new companies have entered the Top 100 in this past year. According to the survey, trends among successful companies demonstrate brand strength, increasingly founded on the delivery of a brand promise, yields higher reputation and greater support among stakeholders. The Top 10 companies—nine of which are U.S.-based—all embody traditional American values and the underlying characteristics of success, stability and growth. A more vocal CEO also benefits a company's reputation, including key dimensions of Citizenship and Governance.
Need proof? Just look to Campbell's CEO Denise Morrison who has guided the soup giant's strategic reorganization to better position the company to capitalize on the rapidly changing food industry landscape, while more closely aligning the business with the company's three growth strategies: optimize the value of the core; increase health and well-being food, beverages and snacks; and, accelerate distribution and new business models.
Morrison echoed this in her March 26 comments on the completion of Campbell's $6 billion acquisition of Snyder's-Lance. "Snyder's-Lance represents a strategic and transformative acquisition for Campbell, creating a $10-billion company with nearly half of our annual net sales in the faster-growing snacks category," she said. "The combination of Campbell and Snyder's-Lance creates a unique, diversified snacking portfolio of differentiated brands and a large variety of better-for-you snacks for consumers. I am excited about the combination and confident that it will create significant shareholder value through both revenue growth and cost synergies."
The RepTrak 100 survey findings indicate many companies are experiencing significant challenges. Macrotrends impacting corporate reputations in the United States have resulted in significant disruptions this year, with companies' rankings changing by an average of 27 spots, revealing a significant erosion of trust and confidence in corporations and making earning stakeholder support more difficult.
"The underlying reputation disruption we are seeing in the U.S. is driven by a crisis of trust. In an era of tweet ranting, fake news, data privacy breaches and questioning of company ethics, the trust in big companies has eroded in the past year. Companies that are most trusted garner a stronger reputation," said Stephen Hahn-Griffiths, Chief Reputation Office at Reputation Institute.
While Governance and Citizenship—especially on the merits of fairness, ethics, positive influence on society, and importance of products/services—have increased as reputation drivers in 2018 (collectively contributing to 51.9 percent of reputation), the relative importance of overall company performance have declined, with fewer companies perceived as embodying a sense of sincerity and genuinely caring, the absence of authenticity is fueling doubt among stakeholders. In a politically polarized environment increasingly centered around the credibility of information and authentic communication, we are seeing that corporate reputation and politics do mix, and can significantly impact corporate reputation.
A number of companies including Amazon, Apple and Facebook all experienced large drops on this year's list. Amazon toppled from No. 2 to No. 10 in 2017. Amazon's largest declines are in the three CSR dimensions: workplace, citizenship and governance. With last year's acquisition of Whole Foods Market, consumer brand love will certainly be something to watch as Amazon navigates the brick-and-mortar grocery waters. 
Subscribe and receive the latest insights on the healthy food and beverage industry.
Join 30,000+ members. Yes, it's completely free.
You May Also Like
---