Virginia Dare, Frontier Co-op partner to boost conditions of vanilla farmers in Madagascar
Virginia Dare, Frontier Co-op partner to boost conditions of vanilla farmers in Madagascar
A new project by Frontier Co-op and Virginia Dare is tapping a regenerative agroforestry model to help smallholder vanilla farmers in Madagascar achieve stable incomes and cultivate food security. The partnership is also improving resiliency of the volatile vanilla market.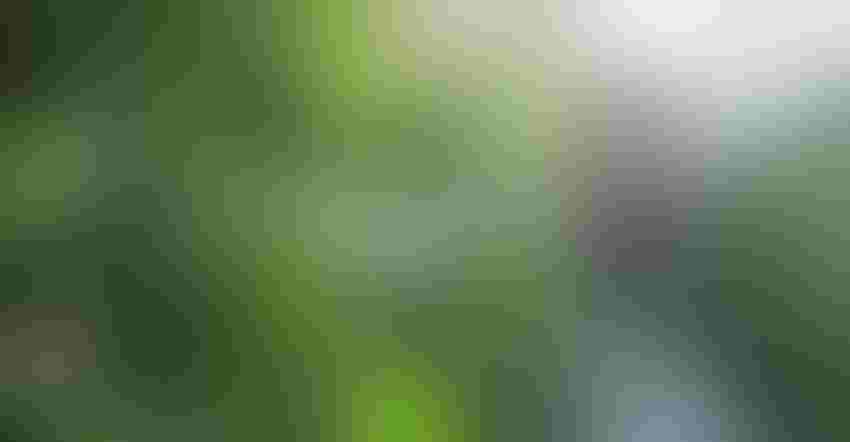 Nearly 80% of the world's supply of vanilla is produced in Madagascar, making the market highly vulnerable to issues like severe weather, theft and adulteration.
These, among other factors, have created unstable financial cycles for smallholder farmers in Madagascar's Sava region, and namely, seasons of financial "boom" and "bust," according to Rebecca Skipp, source development manager at Frontier Co-op.
"The impacts of climate change and extreme weather have caused the cost of vanilla to really fluctuate from year to year," she explained. "And it puts a significant strain then on the farmers and the communities that we source from … so there's just a constant boom-and-bust cycle that surrounds vanilla pricing, and it makes it hard for farmers to really gain the financial stability that they need to be able to continue producing."
That's on top of the inherently "delicate nature" of the vanilla plant, which has to be hand-pollinated and requires around three years to grow.
Adding complexity to the problem is the lack of a centralized banking system in the region, Alicia Simmons, Corporate Social Responsibility (CSR) manager at Frontier Co-op, said, which leaves farmers to spend or "stash" their profits during a "boom" cycle, increasing the risk of theft and violence.
"Part of what we're trying to do is help to stabilize that financial sort of instability between the boom-and-bust cycle," she said.
The initiative with Virginia Dare will help to establish Village Savings and Loan Associations (VSLAs) that let farmers take out independently held loans from their peers at a fair rate.
"It's like a credit union where the farmers sort of pool their money together in a place that's protected and make out … 'micro loans' to help one another get through the bust cycles," Simmons explained.
The initiative also aims to improve food security and further improve financial security by working with young farmers in the region to implement an integrated and diversified regenerative agroforestry system.
Agroforestry is the practice of integrating trees and shrubs into a farmer's typical agricultural practices.
"Vanilla is particularly good for this type of model because it is a vine that likes to live among other crops, but also to grow up the sides of trees," Skipp said. Plus, farmers are able to grow cash crops and crops that can be consumed in the household.
"This really promotes a diversified production scheme beyond just vanilla that helps farmers to increase the food security for their families," she maintained.
Frontier Co-op, a family of herbs, spices and botanicals brands including Simply Organic, sources about half a million pounds of vanilla extract every year, mostly from Madagascar, Skipp said. The initiative, which pledges an investment of $240,000 over a five-year period into Madagascar's Sava region, will also help create a more resilient supply chain.
"For us, it's really imperative that we do what we can to increase the resiliency of our partners and the businesses and communities who are working in the supply chain," Skipp said. "Without our growers, without our suppliers, we don't have a product to sell on the shelves. And so … it's really a symbiotic relationship that we have. It's inherent in us to do good works, but we also see that it does work."
Rachel Adams joined Informa's Health & Nutrition Network in 2013. Her career in the natural products industry started with a food and beverage focus before transitioning into her role as managing editor of Natural Products INSIDER, where she covered the dietary supplement industry. Adams left Informa Markets in 2019.
Subscribe and receive the latest insights on the healthy food and beverage industry.
Join 30,000+ members. Yes, it's completely free.
You May Also Like
---