Experts come out in defense of aspartame
Experts come out in defense of aspartame
As one of the most studied food additives, aspartame is once again in the hot seat. Joint FAO/WHO Expert Committee on Food Additives (JECFA), FDA and others dispute a new study claiming that the artificial non-saccharide sweetener is "possibly carcinogenic to humans."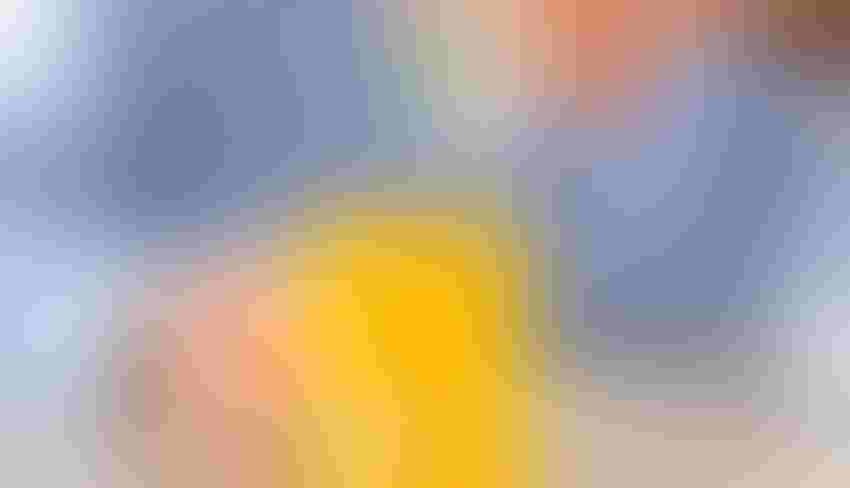 Aspartame is the latest food ingredient to make news headlines as a potentially harmful additive, but the information is conflicting. Two groups, the International Agency for Research on Cancer (IARC) and JECFA, conducted independent reviews to assess the compound's potential carcinogenic risk. This was the third time JECFA evaluated aspartame, and this was IARC's first assessment. Each organization reached a different conclusion.
IARC classified aspartame as "possibly carcinogenic to humans" (IARC Group 2B); however, they did so while "citing 'limited evidence' for carcinogenicity in humans." At the same time, "JECFA reaffirmed the acceptable daily intake of 40 mg/kg body weight."
Foods such as yogurt, cereal and confections, as well as beverages with no or reduced calories, contain very low levels of aspartame. As a high-intensity sweetener, it is about 200 times as sweet as sugar. To exceed the acceptable daily intake (ADI) of 40mg/kg/day used by JECFA, a person weighing 154 pounds would have to consume upwards of nine cans of soda per day, according to American Cancer Society (ACS).
As pointed out by ACS, "IARC classifications are based on the strength of the evidence of whether something can cause cancer in humans, not how likely it is to cause cancer." Of the four levels of classification, the Group 2B classification is the third highest. This classification is typically used when there is limited, but not convincing, evidence for cancer in humans. It may also be used when there is convincing evidence for cancer in lab animals, but not both. To further put it in perspective, Group 1 includes smoking and ionizing radiation. Group 3, the fourth and highest level, includes coffee drinking.
Other foods with IARC's 2B classification include aloe vera extract, goldenseal root powder, kava extract and gingko biloba extract.
In an August 12, 2022, letter to the Deputy Director General of WHO, Mara Burr, director of the office of multilateral relations in the Department of Health and Human Services' Office of Global Affairs, argued against IARC's involvement in the risk assessment. "JECFA reviews all available data, including both public and non-public proprietary data, whereas an IARC recommendation would be limited to the review of public data alone. Thus, an IARC recommendation of aspartame, by comparison, would be incomplete and its conclusions could be confusing to consumers," she wrote.
FDA also disagrees with IARC's conclusion. "FDA scientists reviewed the scientific information included in IARC's review in 2021 when it was first made available and identified significant shortcomings in the studies on which IARC relied," the agency said. "We note that JECFA did not raise safety concerns for aspartame under the current levels of use and did not change the ADI."
In fact, FDA argues that aspartame is one of the most studied food additives and noted its approval by Health Canada and European Food Safety Authority.
The Calorie Control Council also defends aspartame's safety. "The JECFA ruling not only confirms the four decades of science concluding aspartame is safe but also provides real-life context around the safe consumption of this ingredient," Robert Rankin, president of Calorie Control Council, said. He made the point that to reach JECFA's conservative ADI estimate, the average 150-pound person would need to consume about 74 packets of aspartame-containing tabletop sweetener every day over the course of their life to raise any safety concern. "Obviously, that level of consumption is not realistic, recommended, nor is it aligned with the intended use of these ingredients," he maintained.
Nevertheless, when food ingredients make the news, consumers sometimes take note. Yet substituting sweeteners is not a task the food manufacturer should take lightly, experts said. Denise Baldeh, director of R&D at Wixon, explained the problem with replacing aspartame with a natural high-intensity sweetener.  
"Stevia has a longer lasting lingering effect, and the only way to help cut that time is to add an additional material to help mask the lingering effect," she said. "Even in replacing aspartame with an artificial high-intensity sweetener, such as sucralose, the flavor profiles are not the same and you might need to change up the flavors in the item in order to help match the original.
"In a lot of the applications that aspartame is used in, it is paired with acesulfame potassium to give it a more rounded out taste closer to that of sugar," she explained. "If you remove the aspartame in those applications, you will still get something that is sweet, but it will taste even less like sugar."
Cindy Hazen has more than 25 years of experience developing seasonings, dry blends, beverages and more. Today, when not writing or consulting, she expands her knowledge of food safety as a food safety officer for a Memphis-based produce distributor.
Subscribe and receive the latest insights on the healthy food and beverage industry.
Join 30,000+ members. Yes, it's completely free.
You May Also Like
---